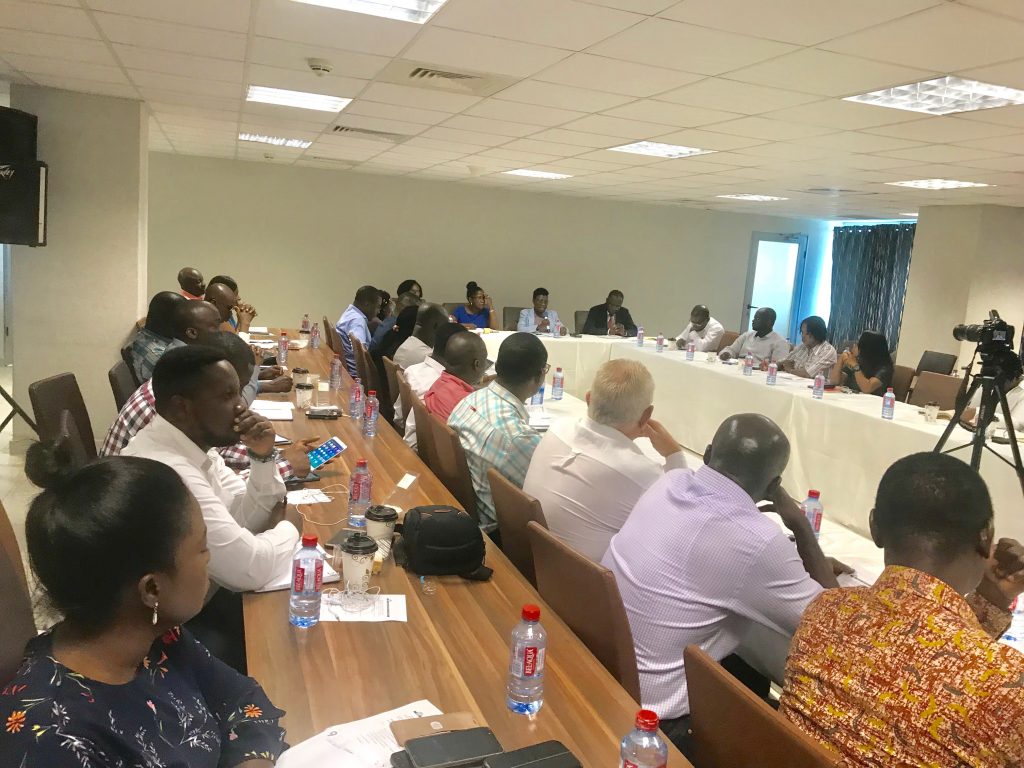 A section of the participants at the seminar
The Ghana Shippers' Authority (GSA) on Thursday 26th July, 2018 organised a seminar for members of the Ghana Chamber of Mines on the theme: "Harmonising the Mining List, HS Code and the Common External Tariff (CET) and the Avoidance of Demurrage".
The one-day seminar forms part of the Authority's continuous engagement with stakeholders in addressing current issues in the shipping industry which affect their businesses.
The Chief Executive Officer of the Ghana Shippers' Authority, Ms Benonita Bismarck said in her welcome address that the "issue of harmonising the Mining List, the HS code and the CET is indeed a very critical one which requires a lot of deliberation so as to facilitate doing business in the mining sector which is key to our nation's development."
She noted that, members of the Chamber produce over 90 per cent of Ghana's mineral output and it was important that challenges associated with the New HS Code with the use of the Mining List are harmonised to prevent the mining companies from being short-changed in the payment of duties.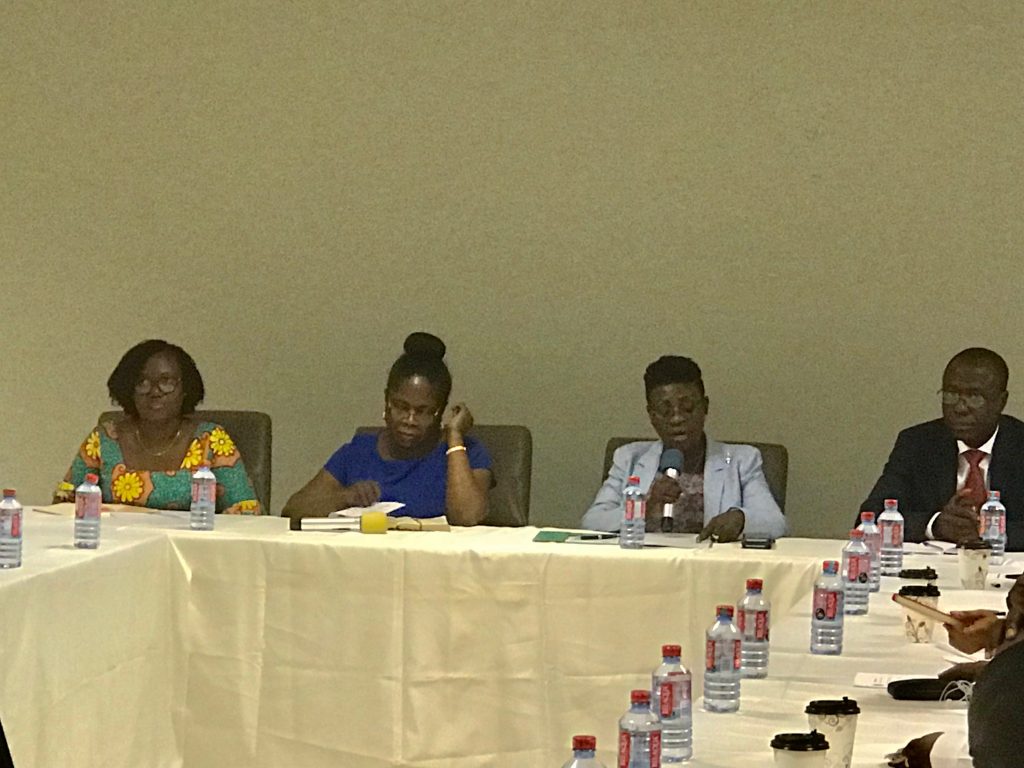 (From right to left- Mr. Fred Asiedu-Dartey, Head of Freight and Logistics of GSA; Ms Benonita Bismarck, CEO of GSA;Mrs Evelyn Addei Sarpong, Head of Human Resource of Ghana Chamber of Mines; Ms Sylvia Asana Dauda-Owu , Deputy CEO of GSA)
The mining sector contributed a whopping GH¢2.161 billion out of GH¢ 13.256 billion of direct tax receipt in 2017 per records from the Ghana Revenue Authority (GRA)."
Mrs Evelyn Addei Sarpong, Head of Human Resource of the Chamber thanked the Authority for organising the seminar to educate her members.
An Assistant Commissioner of GRA-Customs Division, Mr Yaw Boakye Agyeman in his presentation maintained his outfit is feverishly working on harmonising the current mining list which is defective and causing operational difficulties between Customs and mining companies.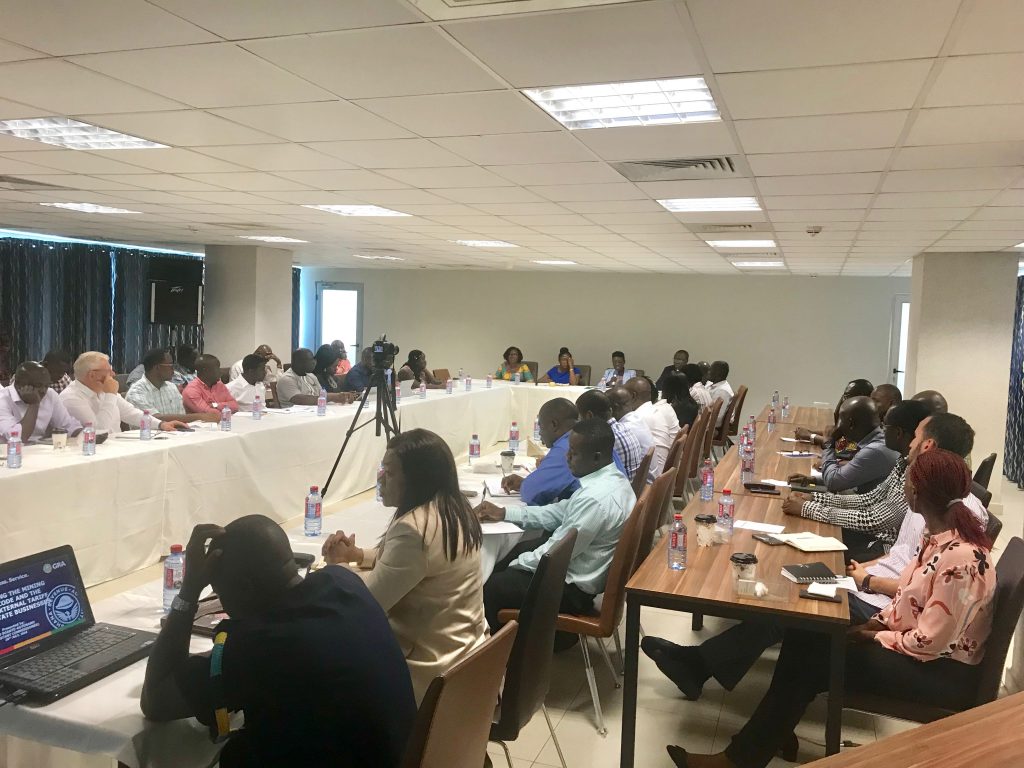 He said the proposed features of the revised mining list will ensure that items on the list are arranged in numerical sequence for ease of reference; discontinuation of the grouping of mining items of like nature into a generalised mining heading irrespective of their constituent material; all HS Codes on the mining list are accompanied by their descriptions; avoidance of the repetition of HS Codes throughout the list among others.
Mr Fred Asiedu-Dartey, Head of Freight and Logistics Department of the GSA made a presentation on the causes of demurrage and ways to avoid and minimise it.
He advised members of the Chamber to contact the GSA on shipping related bottlenecks for redress.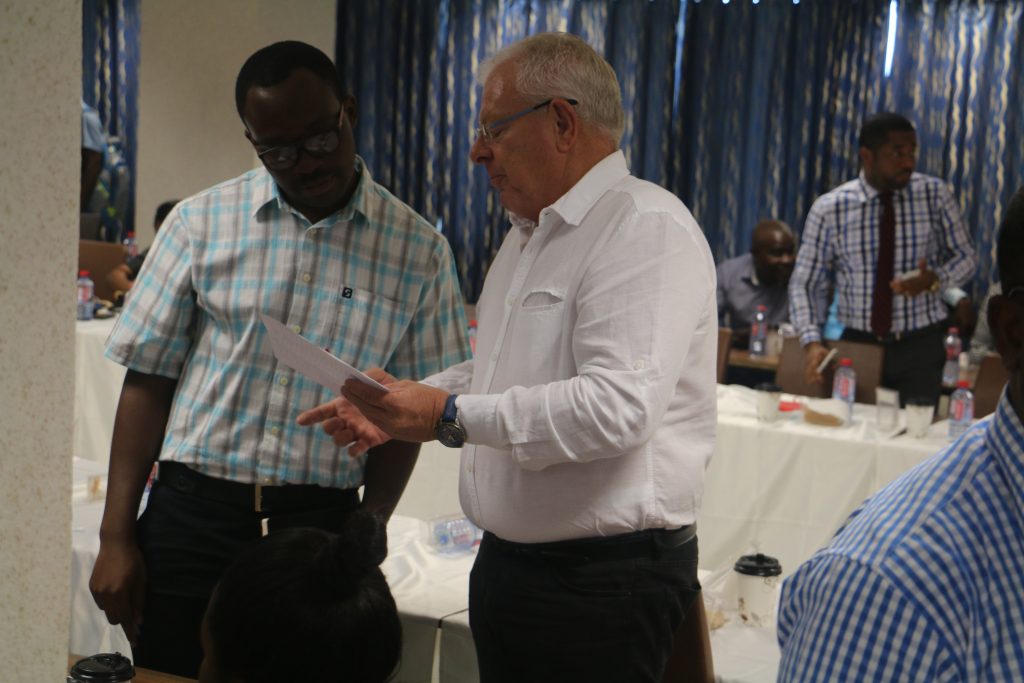 Members of the Chamber interacting