The eighth (8th) Media Seminar for Journalists took place on Wednesday, 18th October 2023, at the Ghana Shippers' House in Accra. The seminar, organized by the Ghana Shippers' Authority (GSA), was on the theme "Contemporary Trends and Developments in Ghana's Shipping Industry."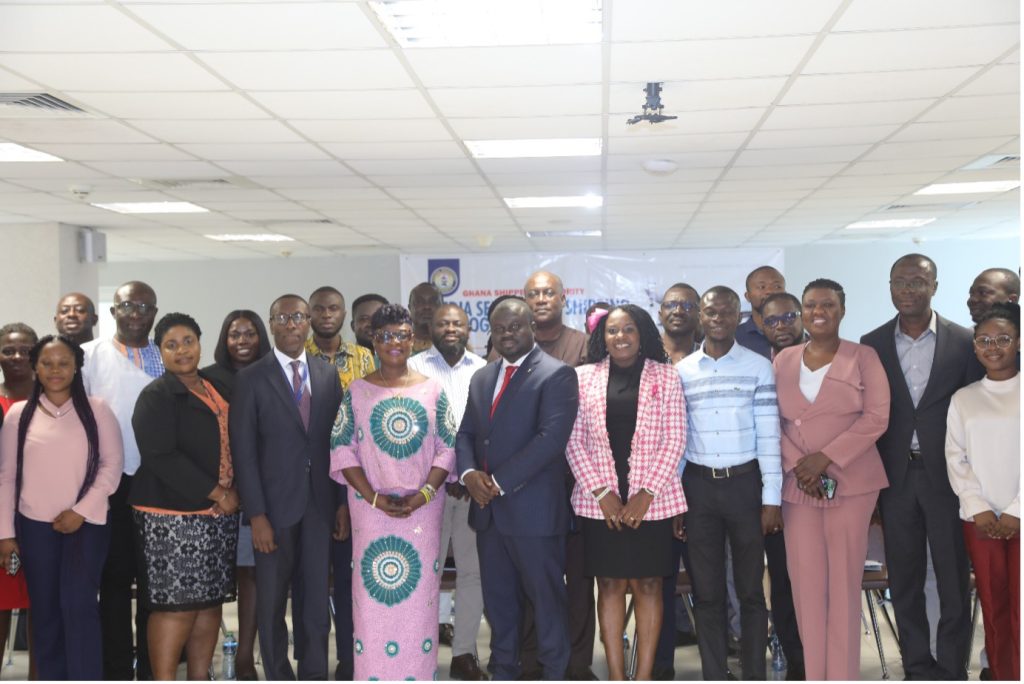 A cross section of dignitaries and participants of the 8th Media Seminar
With an audience of over 60 journalists drawn from both public and private media organizations, the seminar delved into topics on areas of interest to shippers, and of relevance to the socio-economic development of the country.
Distinguished facilitators, Mr. Frank Ankomah, a Senior Freight and Logistic Officer at the GSA, Mr. Charles Arthur Ntiri, the Head of Export at Ghana National Chamber of Commerce and Industry (GNCCI), and Mrs. Gertrude Adwoa Ohene-Asienim of the Institute of Chartered Shipbrokers (ICS) provided valuable insights into the topics.
The discussions covered freight rates in the shipping and logistics sector, the significance of certificates of origin in the implementation of the African Continental Free Trade Area (AfCFTA), and the benefits of local marine cargo insurance payment.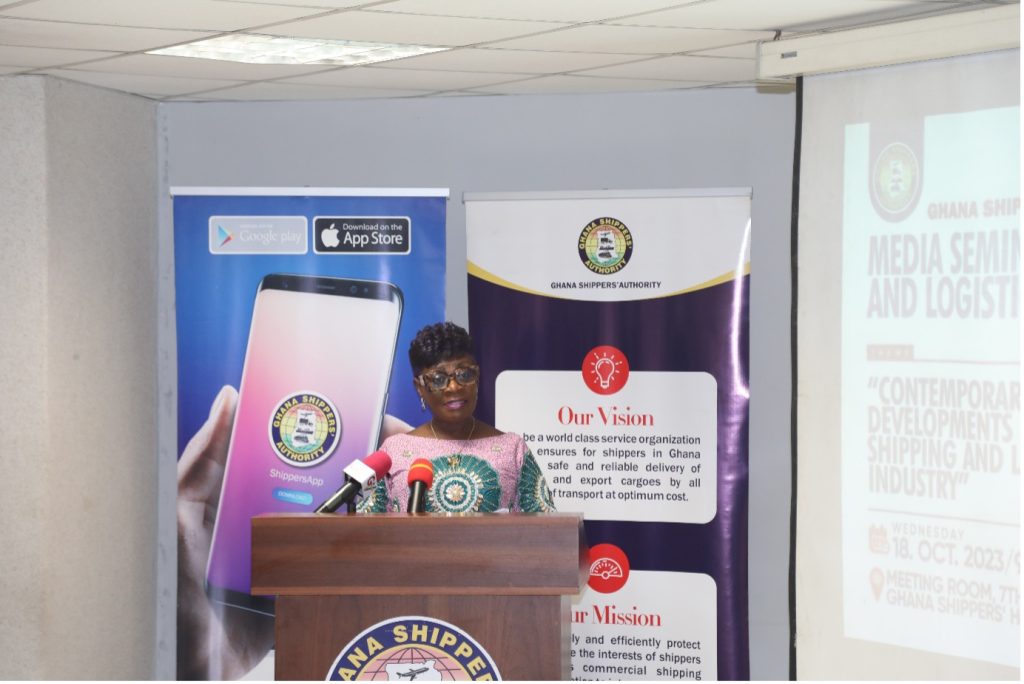 CEO of the Ghana Shippers' Authority (GSA), Ms. Benonita Bismarck
In her Welcome Address, Ms. Benonita Bismarck, Chief Executive Officer (CEO) of GSA, underscored the importance of the theme. She emphasized the media's role in conveying timely and relevant shipping and trade information to importers, exporters, shipping service providers, and other stakeholders in the shipping and logistics sector. She expressed hope that the interaction would equip and empower attendees to share the numerous positive developments in the sector with the world. Ms. Bismarck particularly highlighted the facilitating role played by the GSA in ensuring that the sector remains a vital driver of socio-economic well-being for shippers, the government, and the citizens of the country.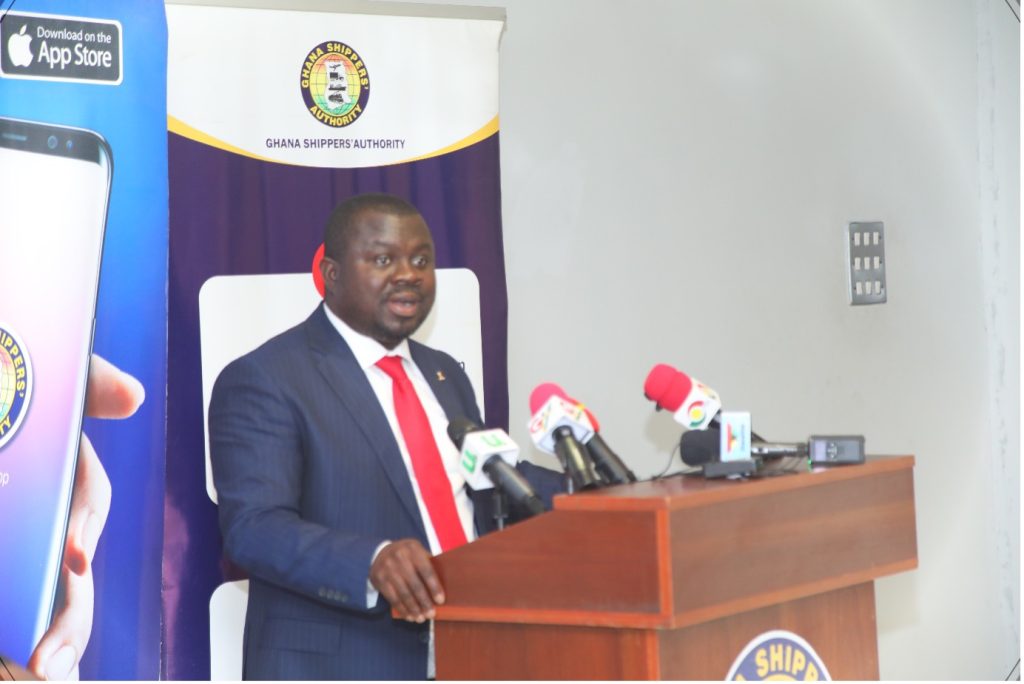 President of the GJA Mr. Albert Kwabena Dwumfour
Ms. Bismarck stated, "We trust that we can count on your unwavering partnership into the future as we relentlessly pursue our primary objective to protect and promote the interest of shippers in Ghana in relation to sea, land, rail, and air transport."
On his part, Albert Kwabena Dwumfour, President of the Ghana Journalists Association (GJA), echoed the significance of the media's role in promoting transparency, accountability, and informed public discourse within the shipping and logistics sector. He commended GSA for its effective collaboration with the media and reaffirmed the GJA's commitment to drive further discussions about the industry's progress. Mr. Dwumfour expressed gratitude for Ms. Bismarck's acknowledgement of the media's significance and value to the shipping industry. He emphasized that, such gestures motivate the media to strengthen their collaboration with organizations like GSA to inform and educate the public on matters of national importance.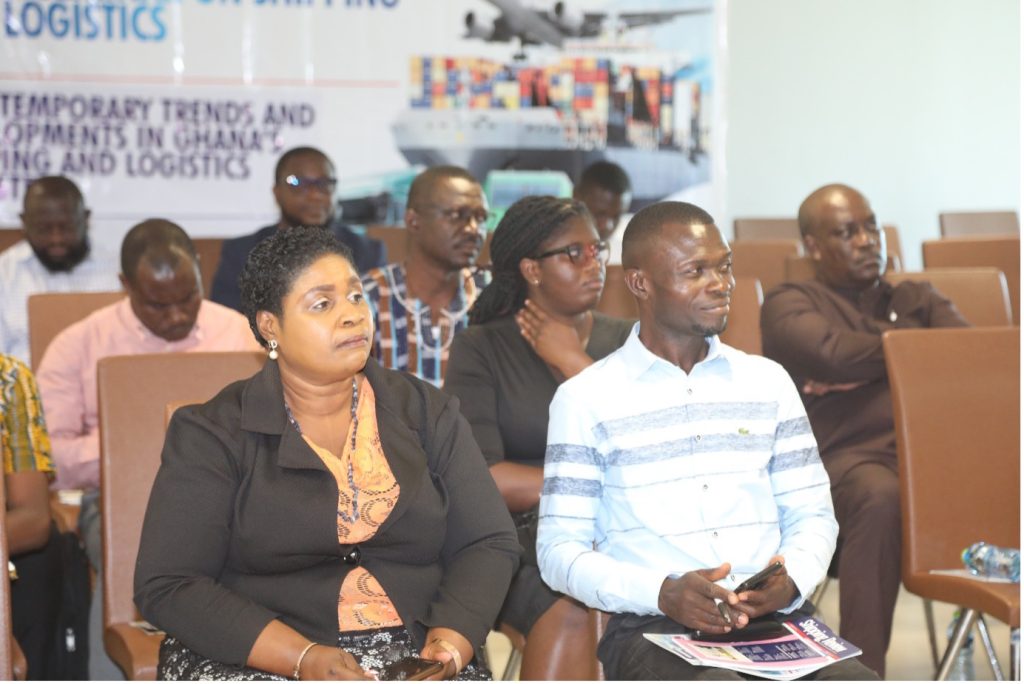 Executives of the GJA and some journalists in attendance
The Media Seminar was instituted to apprise journalists on modern trends in the shipping and logistics sector to enhance their reportage.