A delegation from the Intergovernmental Standing Committee on Shipping (ISCOS)  in Kenya has paid a working visit to the Ghana Shippers' Authority (GSA) in Accra.
ISCOS is a Regional Maritime Organization operating in Eastern, Southern, and Northern Africa. Its mandate is to promote, protect, and coordinate the shipping and maritime interests of the region.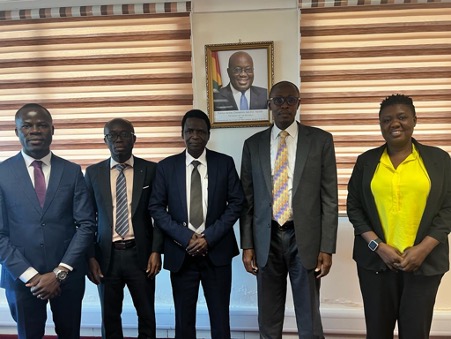 From right: Acting Head of Human Recourses & Admin of the GSA Ms. Boatemaa Manu Antwi, Director of Finance & Admin of the GSA Mr. Peter Mensah-Abrampah, the Director of Ports, Shipping and Maritime Services (ISCOS) Mr. Aderick Kagenzi, Head of Finance of the GSA Mr. Joseph Assabil and Programme Manager, Shipping and Port, and Freight Services  (ISCOS) Mr. Jonah Numbya.
The two-man delegation from ISCOS was made up of Mr. Jonah Mumbya, the Programme Manager of Shipping, Port, and Freight Services, and Mr. Aderick Kagenzi, Director Port, Shipping and Maritime Services.
The discussions which centred on mutually beneficial Regulatory and operational activities were held on Tuesday 11th July 2023. They included high freight rates charged by foreign shipping lines and the need for countries in the northern and eastern parts of the continent to join the Union of African Shippers' Councils (UASC).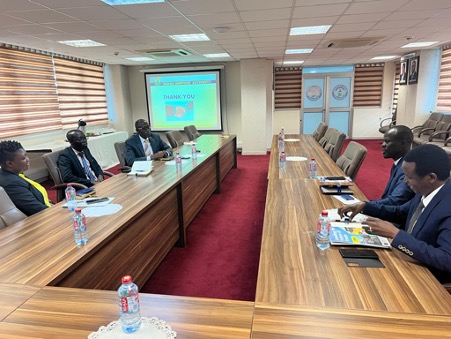 Mr. Jonah Mumbya acknowledged the performance of the GSA at the UASC, noting that the GSA  played a role in the visit to learn best practices and exchange ideas on improving the sector. He also expressed concern about the challenges ISCOS faces in certain countries, such as the difficulty in accessing relevant information on shipping and maritime issues to aid their work.
In response, Mr. Peter Mensah-Abrampah, the Director of Finance and Administration at the GSA, informed the ISCOS delegation that information regarding the GSA's activities and stakeholders in the shipping and logistics industry is readily available on its website (www.shippersgh.org.gh), social media platforms, and its publications, including the quarterly  Shipping Review magazine.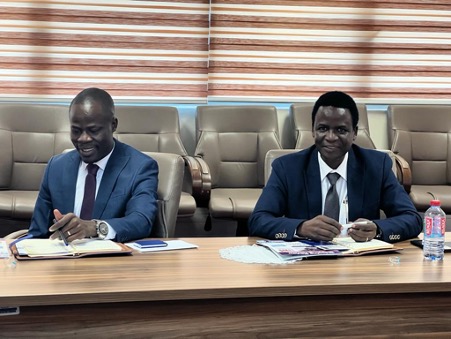 Mr. Mensah-Abrampah expressed gratitude to the ISCOS delegation for the visit and assured them of open lines of communication. He emphasized the importance of tapping into each other's wealth of experience to address crucial operational matters for the benefit of shippers on the continent.