The Ghana Shippers' Authority (GSA) and its Chief Executive Officer (CEO), Ms. Benonita Bismarck have been honoured at the 6th edition of the Sustainability and Social Investment (SSI) Awards, held at the Kempinski Hotel in Accra.
The GSA was adjudged the "Best Company in Stakeholder Engagement" while the CEO picked up the "Female Personality of the Year" award at the ceremony on Friday 18th November 2022.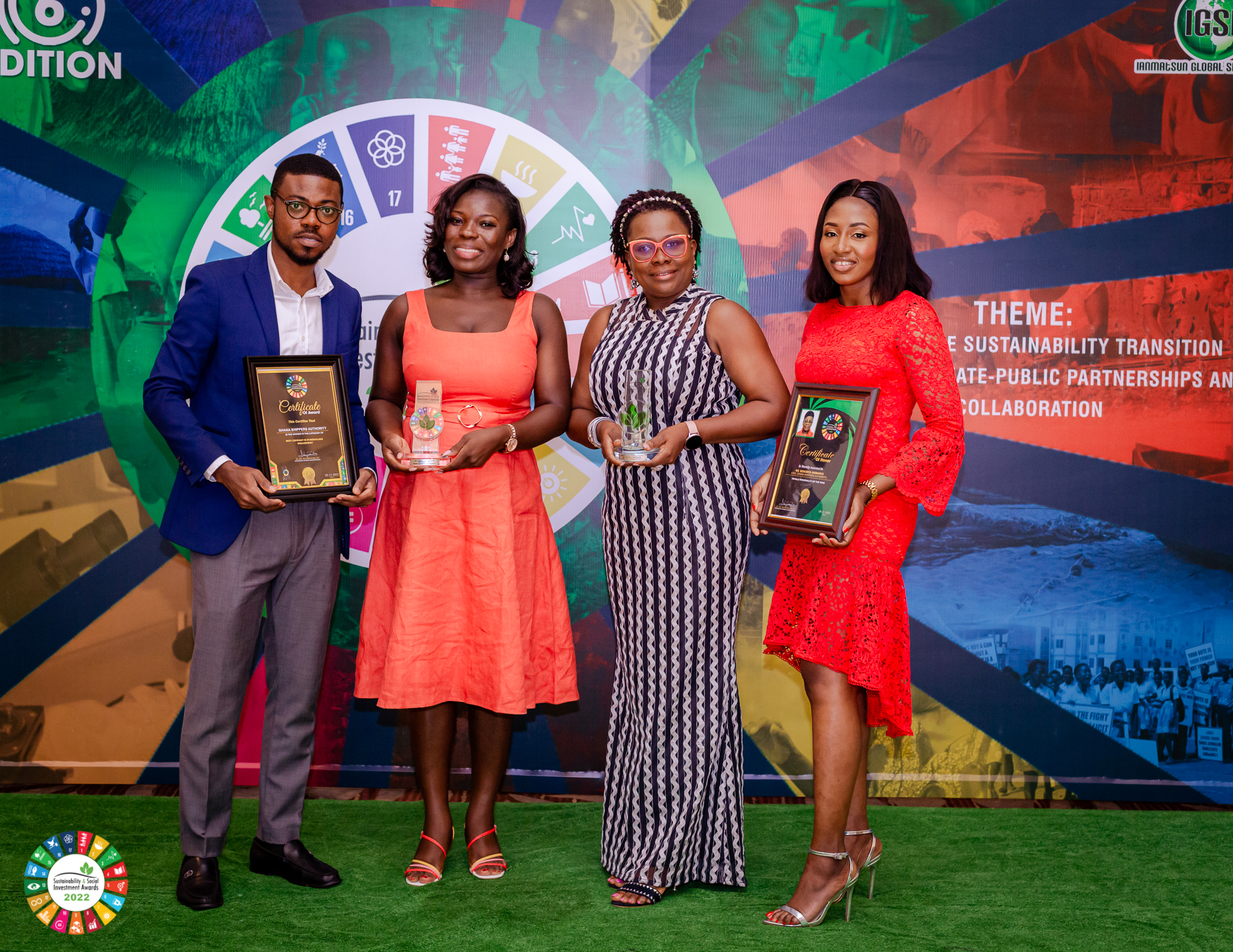 The GSA was honoured for its stakeholder engagement activities such as the nationwide sensitization on the Bank Of Ghana's Letter of Commitment (LOC) to promote compliance by exporters, nationwide workshops on the Procedures and Opportunities under the Africa Continental Free Trade Area (AfCFTA), Seminars on the avoidance of demurrage and rent payments at the ports, Annual Exporters' Forum to build the capacity of exporters, seminars for transit truck drivers, regular engagements with shipping service providers to resolve challenges in cargo handling at the ports among others.
During the period under review, the GSA also the Authority also negotiated local charges such as Container Deposit, Container Cleaning, Demurrage Deposit and Inter-Terminal Transfer Charge.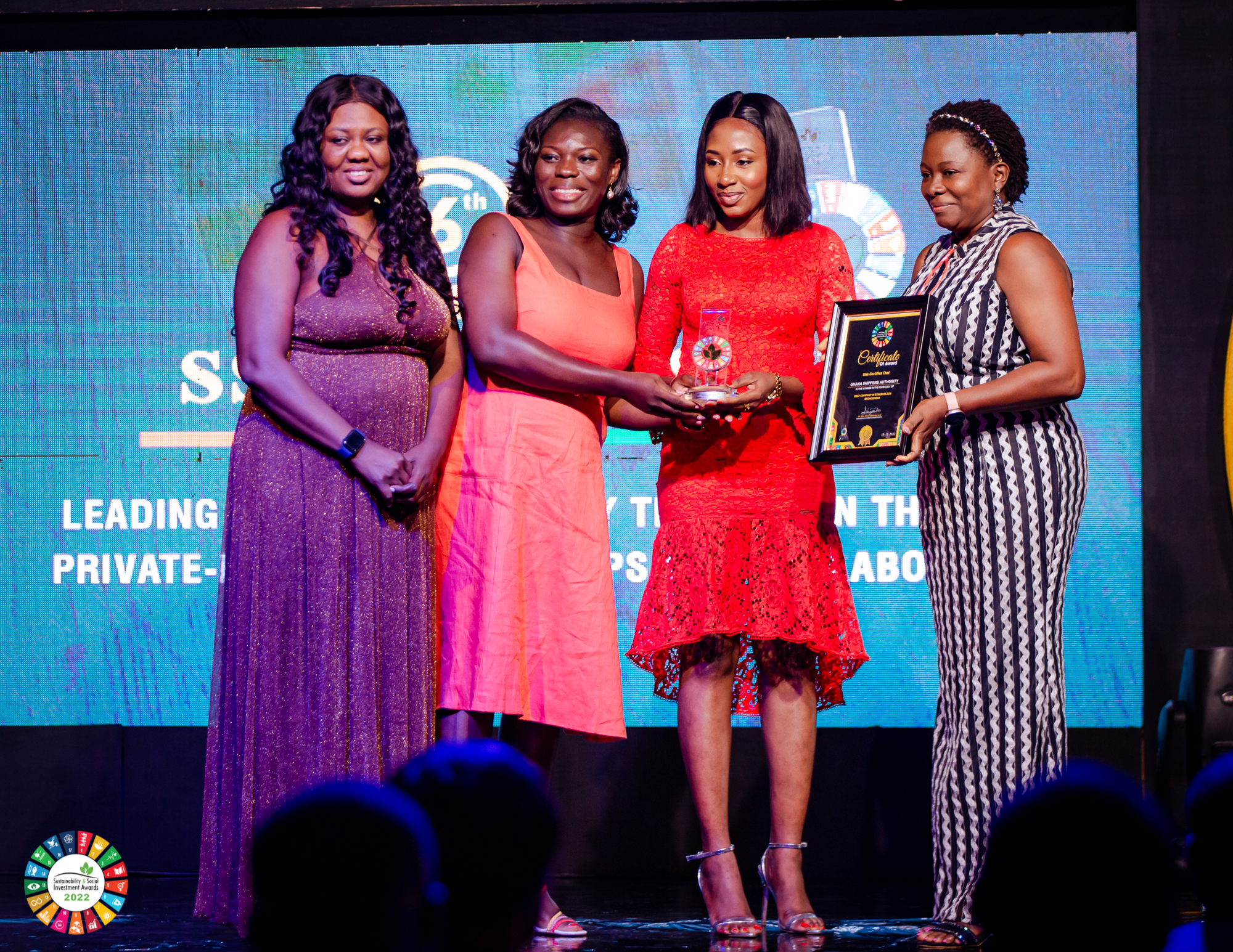 The CEO's award for "Female Personality of the Year" recognized her ardent role in leading the GSA in making major interventions in addressing concerns of shippers in Ghana and contributing to trade facilitation as well as major Corporate Social Responsibility (CSR) activities such as the donation of a set of furniture to the Adjikpo Dokuyo M/A Primary School at Somanya in the Eastern Region.
The SSI Awards is aimed at identifying and publicly recognizing the exemplary success of all companies/foundations operating in Ghana to improve the quality of life of the communities they operate in through social investment projects.