Importers and exporters operating in the Bono, Bono-East, and Ahafo Regions have been enlightened on relevant processes of the Ghana Standards Authority intended to enhance their operations.
During the 89th meeting of the Brong Ahafo Shipper Committee held on Tuesday 12th of September 2023, the Importers and exporters were strongly encouraged to ensure that their goods undergo inspection either prior to export or upon arrival. They were also entreated to obtain the relevant certifications from the Ghana Standards Authority for their varied consignments, including food, pharmaceuticals, and electronics.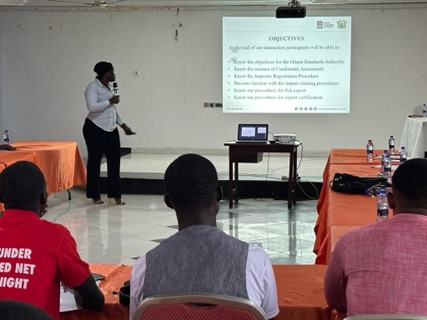 The Administrator of the Ghana Standards Authority for the Brong Ahafo Region, Madam Beatrice Fidawus said that the cost of non-compliance is dire not only to the defaulting business, but also to country.
Madam Fidawus further elaborated on the process of conformity assessment, which is designed to guarantee that products entering the Ghanaian market meet safety standards for consumption and use, while adhering to internationally recognized standards.
The Kumasi Branch Manager of the Ghana Shippers' Authority (GSA), Mr. John B.A. Glover, admonished the importers and exporters that any deviation from the set regulations could lead to awful financial consequences.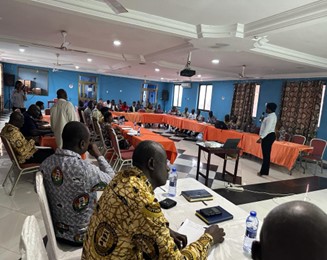 Mr. Glover further encouraged them to seek clarification regarding the certifications at the Branch's office located on the 1st Floor of the National Communications Authority (NCA) building at Danyame in Kumasi.
The shippers expressed their satisfaction with the meeting and admitted that they had  gained a better understanding of the processes.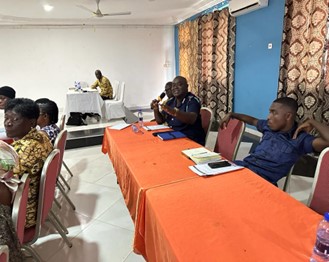 Standardization within the import/export process is imperative for ensuring regulatory compliance, optimizing efficiency, mitigating risks, and preserving product quality. It plays a pivotal role in fostering trust among trading partners and is a cornerstone for the expansion and long-term viability of international trade.