The Ghana Shippers' Authority (GSA) on Wednesday 12thSeptember, 2018 held a meeting with the Cement Manufacturers Association of Ghana (CMAG) in Tema.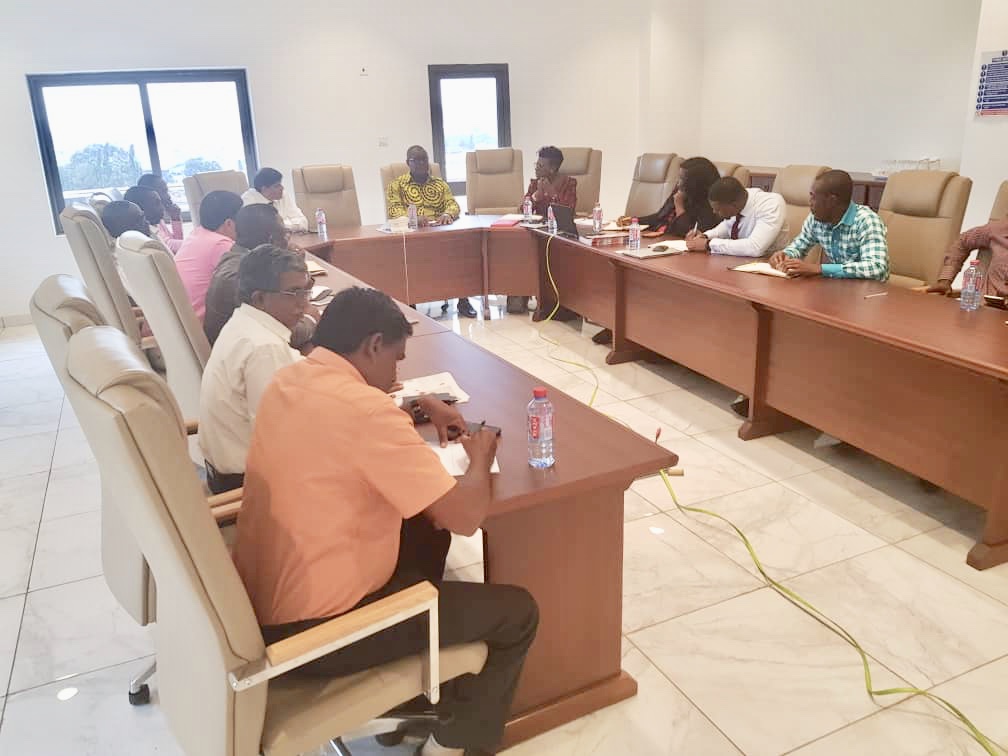 A cross section of the participants at the meeting
The meeting forms part of the GSA's quarterly informal engagements with stakeholders in the maritime industry to discuss pertinent issues affecting the provision of shipping services and how to improve their effectiveness.
The CMAG members raised concerns on the Cargo Tracking Note (CTN), inadequacy of security in the area of hopper operations at the port, the cost of demurrage on production, lack of notification to shippers on arrival of goods, delays in refund by shipping lines among others.
The Chief Executive of the GSA, Ms Benonita Bismarck, assured members of the Association that her outfit will direct their concerns to the state agencies and companies mentioned for redress.
On demurrage, she advised the cement manufacturers to apply for more free days based on their cargo volumes. She also encouraged shippers to report their challenges backed with evidence to the GSA for their concerns to be appropriately attended to.
The Executive Secretary of CMAG, Dr. Dawson-Amoah expressed gratitude to the GSA for its support to shippers and the creation of platforms to encourage discussions on issues affecting their businesses.
The CMAG is comprised of six cement manufacturers who use imported clinker that constitutes about 80 per cent of the raw materials used in cement production.
Representatives of GHACEM, CIMAF Cement Ghana, Diamond Cement Ghana Limited and other stakeholders took part in the meeting.