The 14th edition of Exclusive Economic Zone (EEZ) Management and Operations Course has ended in Accra 15thFebruary, 2019 with a call on participants to tailor the knowledge acquired to ensure the security and conservation of the marine environment.
The Chief Executive Officer (CEO) of the Ghana Shippers' Authority (GSA), Ms Benonita Bismarck made the appeal during the closing ceremony of the one-week course.
"We must be reminded that no scale of effort or sacrifice is too small to make in order to shape our interests in the EEZ for the prosperity of our people and generations to come.", she said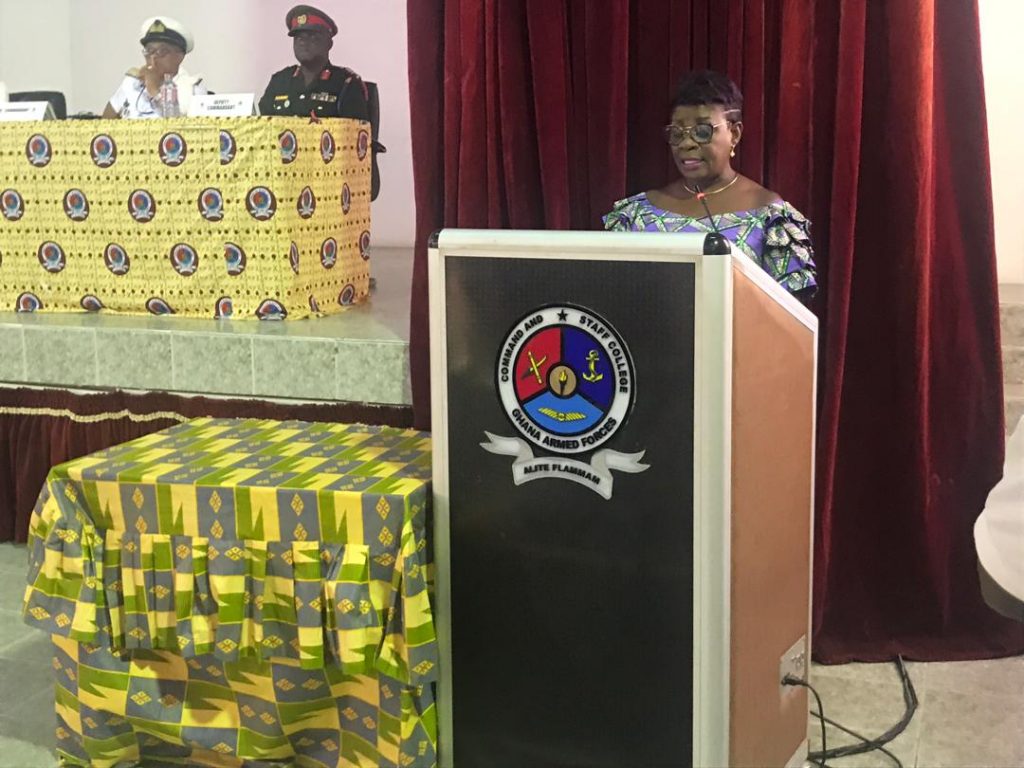 Ms Bismarck delivering her address
Ms Bismarck, who was also the guest of honour for the ceremony, congratulated the Commandant and staff of the Ghana Armed Forces Command and Staff College for putting the course together. She entreated them to continue to maintain the 'margin of excellence' in the College.
The course was aimed at providing participants with a better background knowledge and understanding of the issues involved in EEZ management and operations required by professional maritime practitioners, affiliates and other important decision makers
The objectives of the course include the creation of awareness among stakeholders about the enormity of the resource potential and requirements for monitoring, control and surveillance of the EEZ; collaboration of stakeholders in the management and sustainability of the EEZ among others.
About 40 officers from the Ghana Armed Forces Command and Staff Collegeand 27 others from countries including Niger, South Africa, Zambia, Togo, Burkina Faso, Mali, Botswana, Sierra Leone, Nigeria, Tanzania, La Cote d'Ivoire, Liberia and Rwanda took part in the course.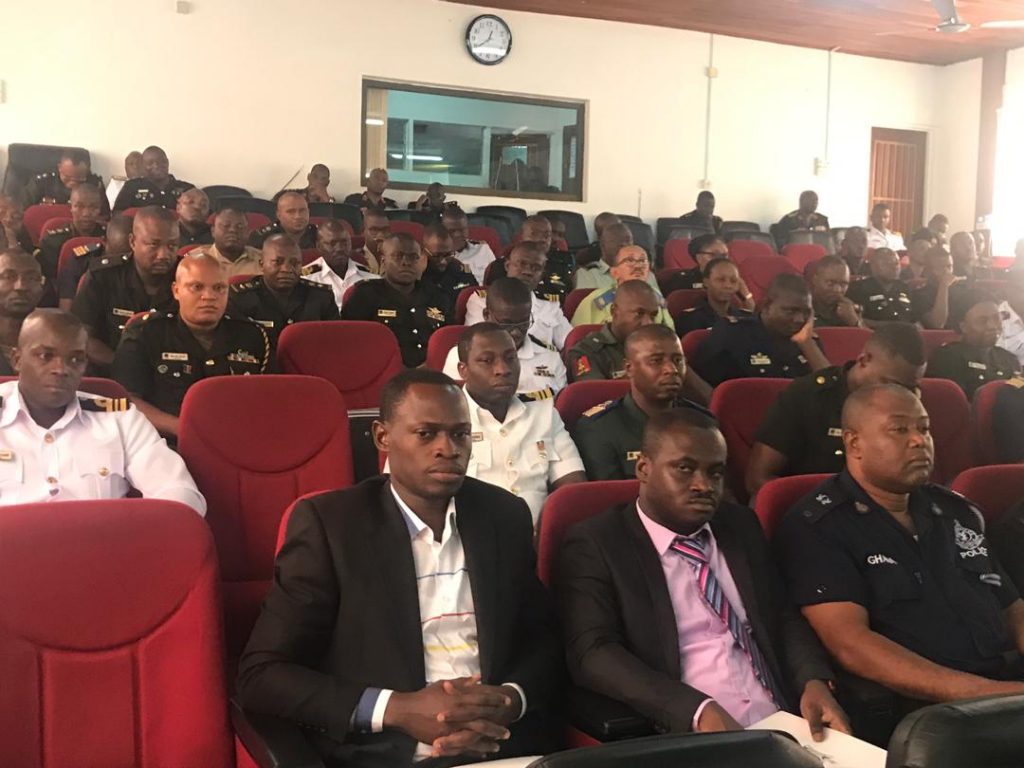 A cross section of the participants
Certificates of participation were awarded to participants from various agencies such as the Ghana Ports and Harbours Authority (GPHA), Fisheries Commission, GSA among others.
An EEZ is a sea zone, 200 nautical miles extended from shore, prescribed by the United Nations Convention on the Law of the Sea over which a sovereign state has special rights over the exploration and use of marine resources.