The Chief Executive Officer (CEO) of the Ghana Shippers' Authority (GSA) Ms. Benonita Bismarck has expressed the readiness of her organization to collaborate with the African Continental Free Trade Area (AfCFTA) Secretariat to develop effective transport and logistics policies and programs under the AfCFTA Agreement.
According to her, the success of AfCFTA largely hinges on an effective transport and logistics regime that can support trade among African states.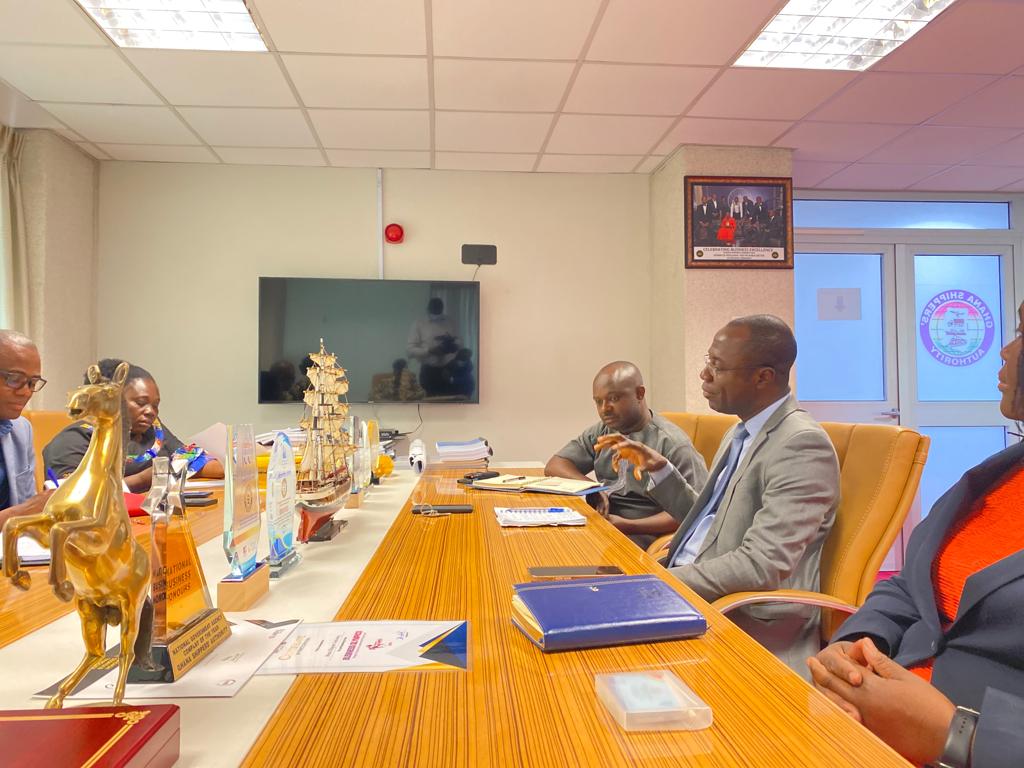 She made this known when a team from the AfCFTA Secretariat led by the Head of Trade Facilitation and Customs, Madam Demitta Gyang paid a working visit to the GSA at the Shippers' House in Accra on Monday 3rd April 2023.
The meeting was part of efforts at strengthening the bond between the two organizations to enhance trade facilitation on the continent.
From the discussions that ensued, Madam Gyang noted that the GSA would be tasked to make input into the final policy document on transport and logistics for AfCFTA.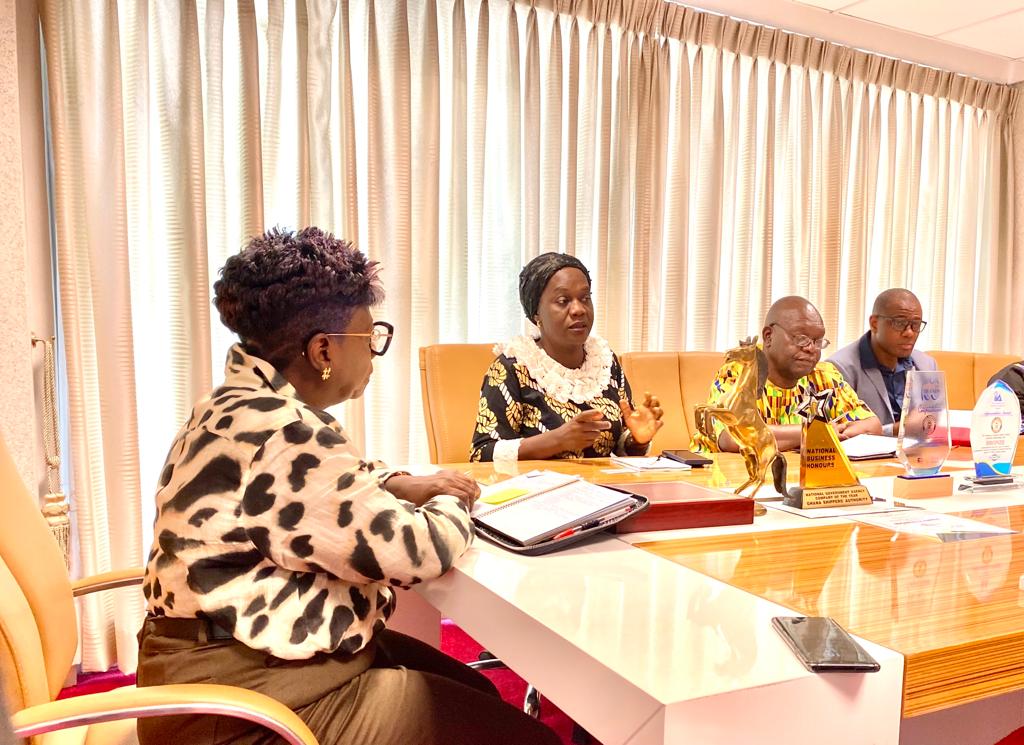 This comes on the back of the GSA's track record in facilitating trade which includes, the setting up of the Shipper Complaints and Support Units at all the country's entry and exit borders to offer real-time assistance to shippers, the setting up of the Transit Shipper Committee to deliberate and resolve transit trade challenges, the quarterly fact-finding mission embarked on to identify, monitor and analyze challenges truck drivers encounter, as well as the E-Platform, a system for monitoring non-tariff barriers amongst others.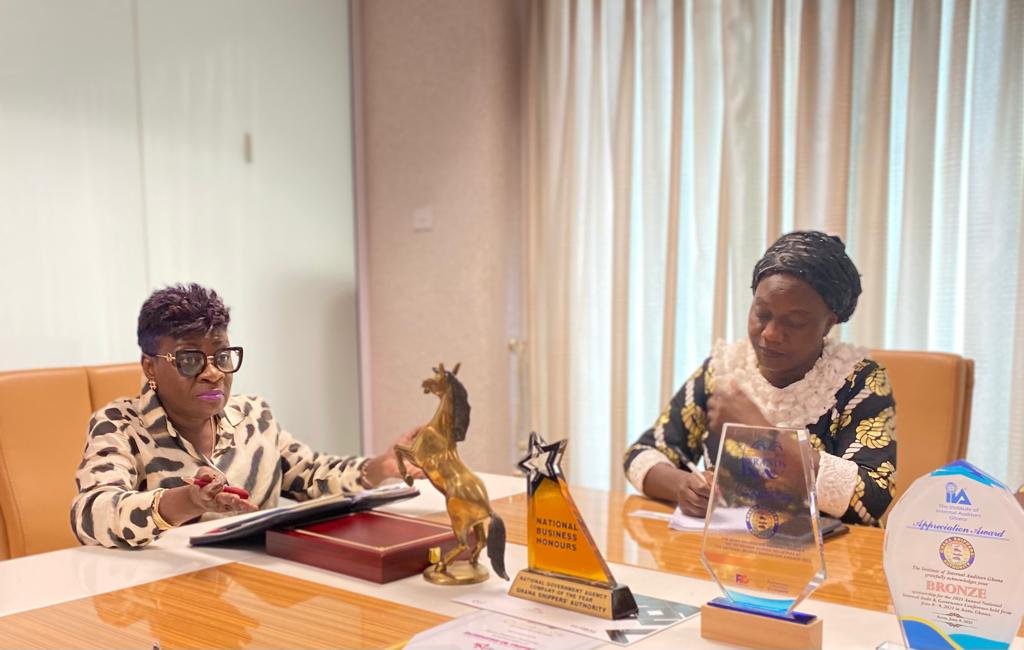 Madam Gyang said: "We have decided to carve out a policy for transport and logistics because in the consultations we have had, transport and logistics come up very strongly. That is why we are engaging the Ghana Shippers' Authority because you are at the forefront of trade facilitation."
Ms. Bismarck expressed the GSA's readiness to assist the AfCFTA Secretariat with information from its numerous researches, particularly the quarterly fact-finding missions it conducts along the transit corridors.
She urged the Secretariat to leverage already existing platforms created by the GSA to accelerate the goals of AfCFTA.