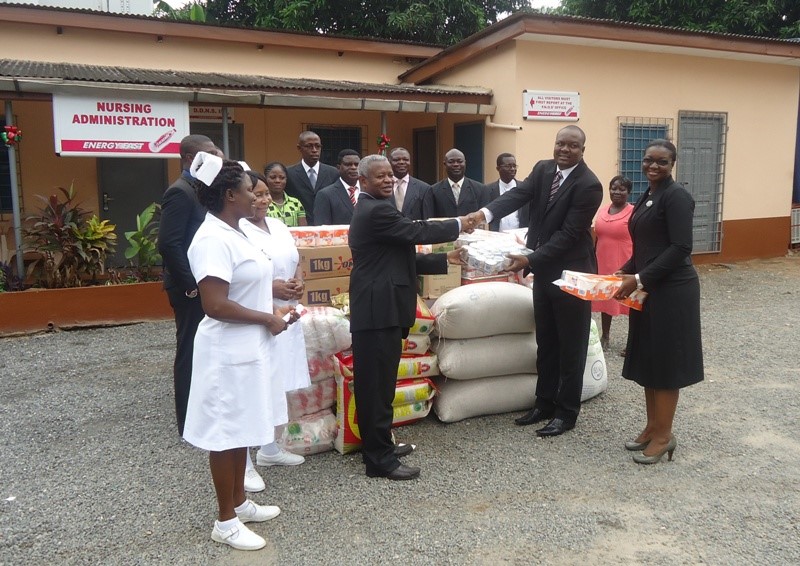 DONATION TO ACCRA PSYCHIATRIC HOSPITAL

The Authority donated some items to the Accra Psychiatric hospital to support the hospital's upkeep and to feed their patients. The items donated include bags of rice, bags of sugar, cartons of milk, cartons of milo and some cash.
WE BELIEVE IN SOCIAL RESPONSIBILITY
Corporate Social Responsibility, also referred to as "corporate citizenship" focuses on promoting positive social and environmental change in the communities within which a business operates.
At the Ghana Shippers Authority, corporate social responsibility is our way of responding to the needs of the community within which we work. Our commitment is to make their burdens a little lighter.
Some of the major corporate social responsibility activities by the Authority in the recent past also include:
Building of two school buildings at Boankra and Hwireso near the Inland Port Project Site.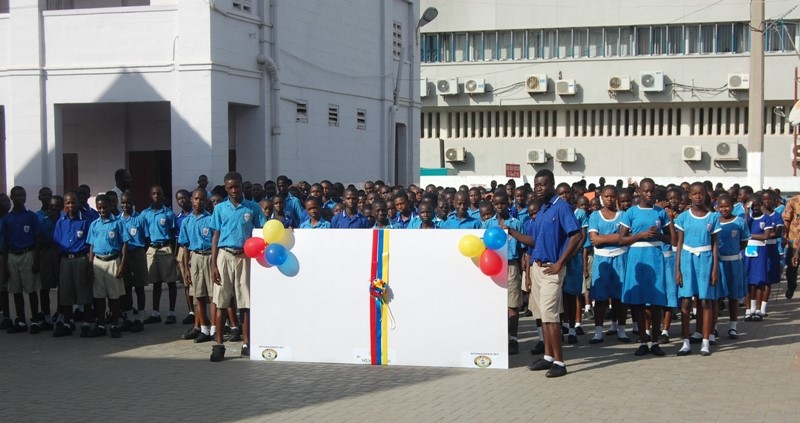 DONATION OF GSA BRANDED WHITE BOARDS TO BISHOP MIX JUNIOR HIGH SCHOOL
The Authority cognizant of the need to support in educating the future leaders of our motherland Ghana, donated GSA white boards to Bishop Mix Junior High School in Accra.