Over 100 shippers and other stakeholders in the maritime industry have converged at a sensitisation seminar in Kumasi to discuss the impact of the implementation of the International Maritime Organisation (IMO) Sulphur Cap regulation on their businesses.
The implementation of the policy and the planned response by shipping lines is likely to result in higher freight rates for all category of shipments.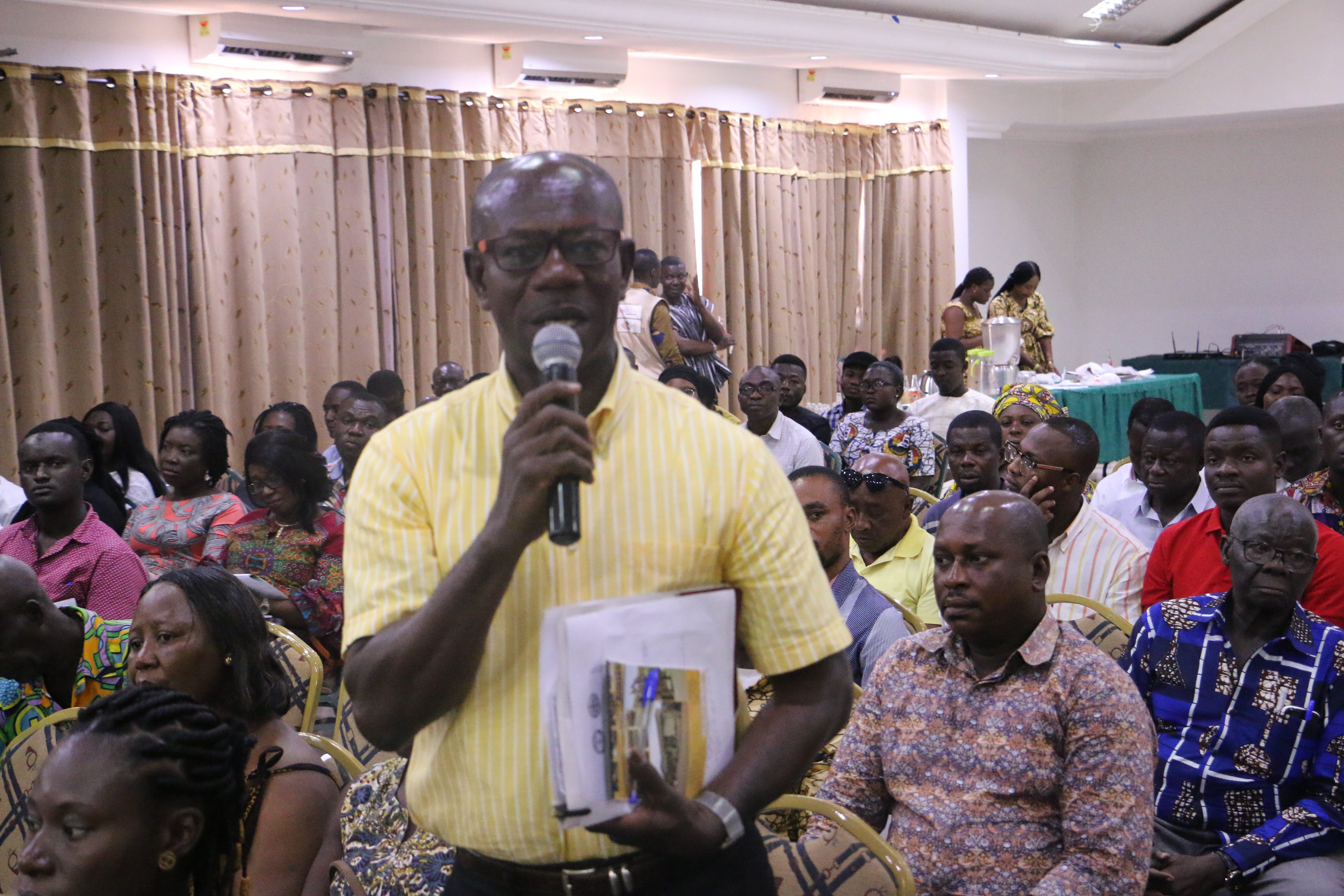 Mr. Anthony Oppong, Ashanti Regional Chairman of the Ghana Union of Traders' Association (GUTA) making a contribution at the seminar
Per the regulation, all sea-going ships are enjoined to reduce the Sulphur content in bunker fuel from the current limit of 3.5 per cent to 0.5 per cent by 1st January, 2020 to lower the emission of Sulphur oxide into the atmosphere.
The seminar, which was held on 12th December, 2019 brought together major shippers in the Ashanti Region including representatives from automobile dealers, used clothes dealers and timber processing firms.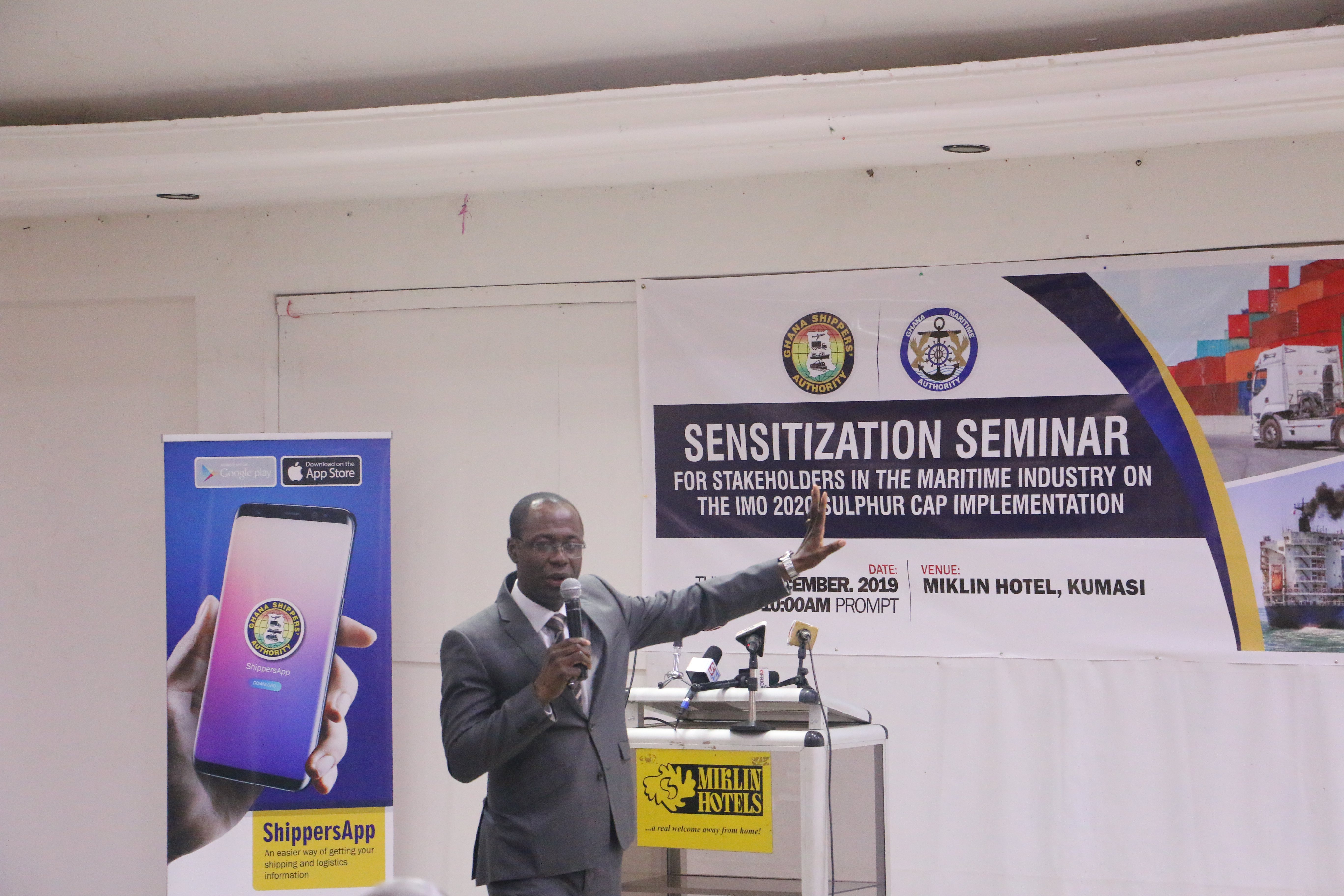 Mr. Fred Asiedu-Dartey,Head of Freight and Logistics at the GSA making a presentation on the shipping cost implications of the implementation of the policy
The event climaxed a nationwide sensitisation campaign organised by the Ghana Maritime Authority (GMA) in collaboration with the Ghana Shippers' Authority (GSA) for stakeholders in the maritime industry prior to the coming into effect of the IMO 2020 Sulphur Cap. The preceding campaigns took place in Accra, Tema and Takoradi.
The Director of Finance and Administration at the Ministry of Transport, Mr Emmanuel Num, who chaired the programme, said the Government of Ghana was considering issues concerning the availability of fuel that meets the new regulations, the proper handling of ships coming into Ghanaian ports without the compliant fuel, the availability of facilities to test fuels in use by ships among others.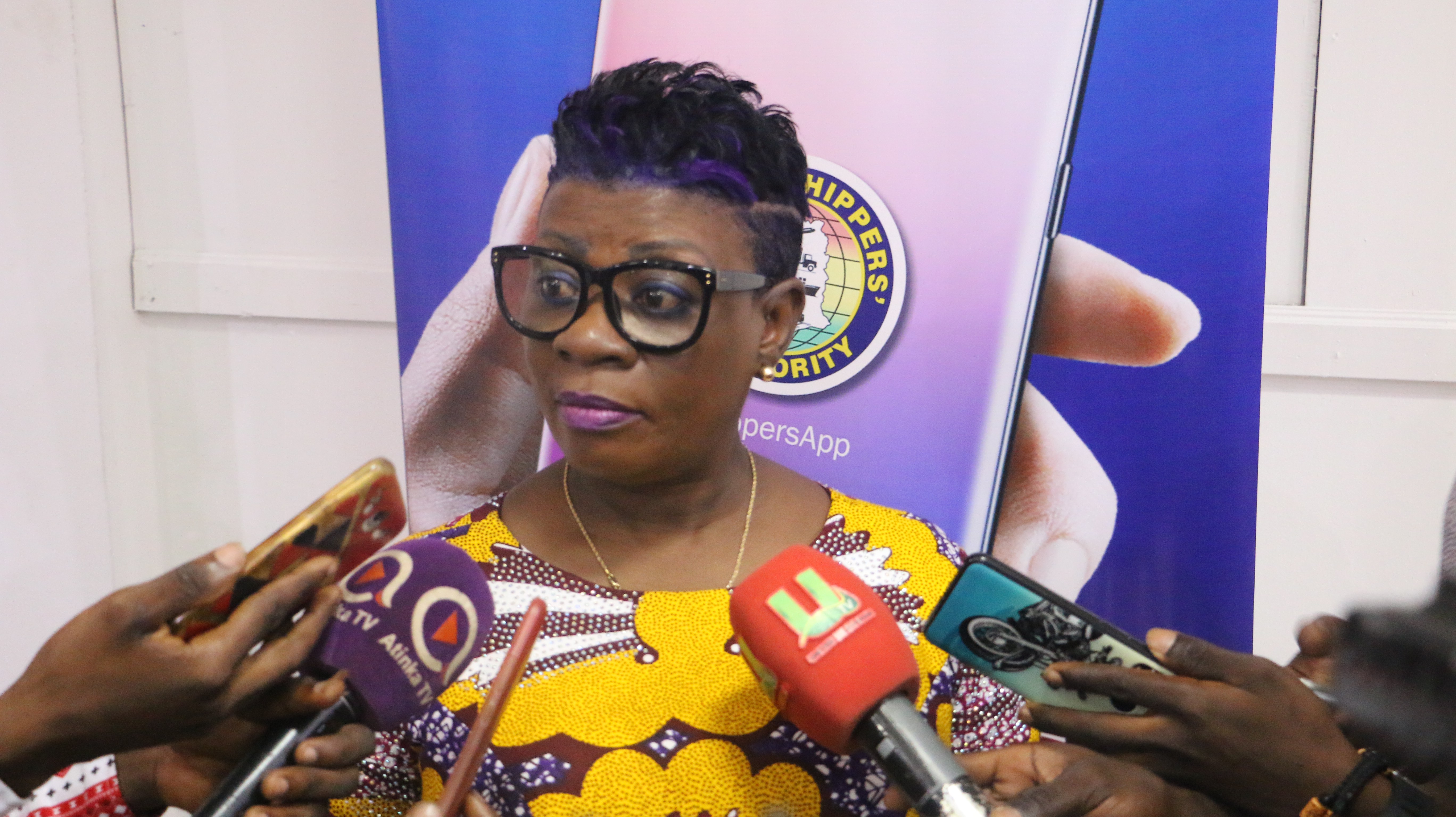 CEO of the GSA, Ms Benonita Bismarck speaking to the press after the seminar
He added that "an inter-ministerial Committee made of government agencies such as the Ghana Maritime Authority, the Ghana Shippers' Authority, the National Petroleum Commission, the National Petroleum Authority, the Ghana Ports and Harbours Authority, GRA Customs Division and others held discussions and recommended some measures for implementation by Government to ensure that all necessary steps are taken to avoid any hitches as we draw closer to the effective date that these new regulations will come into effect."
On her part, the Chief Executive Officer (CEO) of the GSA, Ms. Benonita Bismarck assured shippers of the Authority's commitment to making their businesses easy, flexible and responsive to the changing needs of the shipping industry.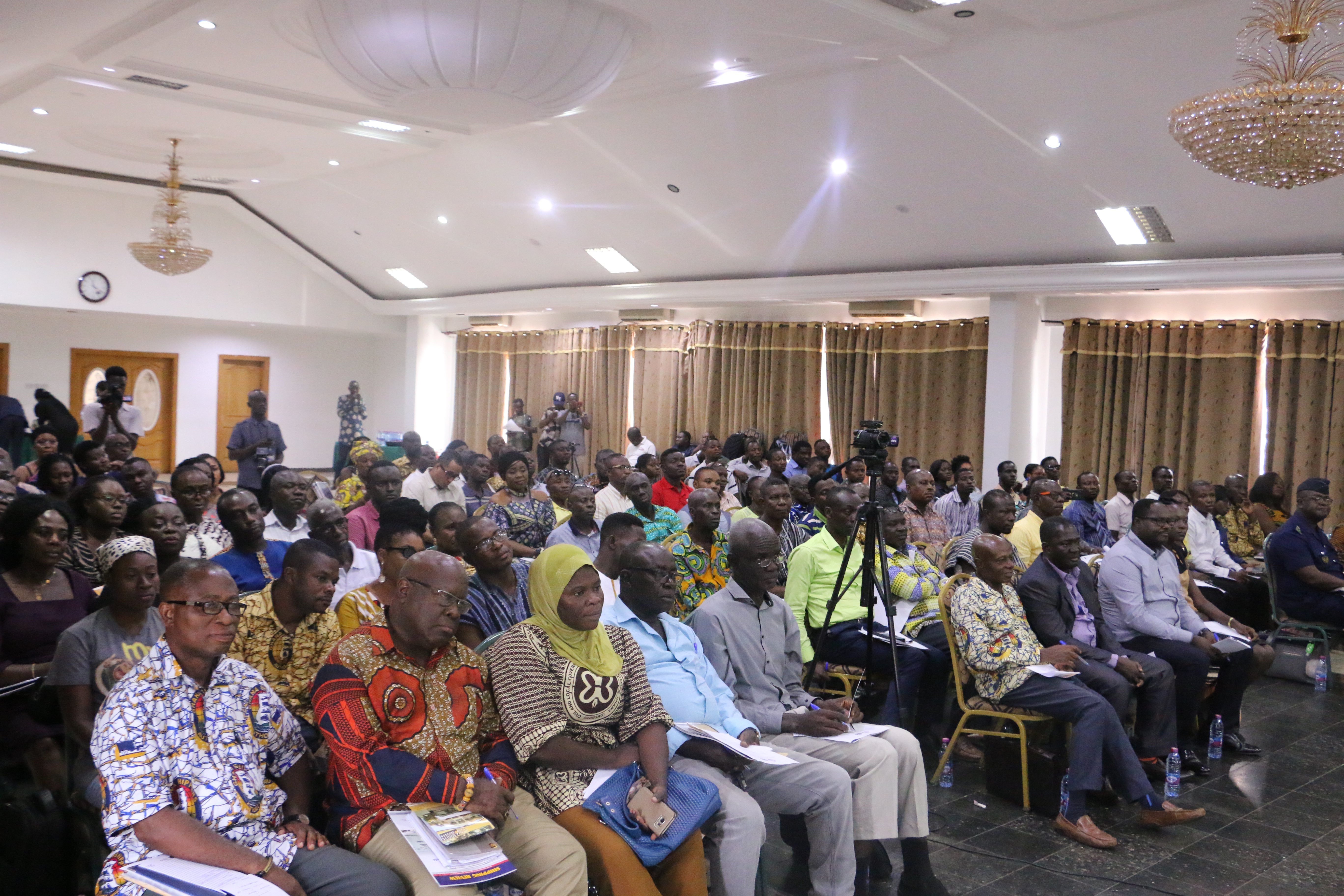 A cross-section of stakeholders at the seminar
She added that the GSA will continue to provide up to date shipping related information that impinge on shippers on the ShippersApp to make available and accessible a repertoire of trade and transport information through the mobile phone.