The Management of the Ghana Shippers' Authority (GSA) on 16th November, 2019 paid a visit to Vester Oil Mills Limited to familiarise itself with the company's operations.
The visit occurred on the sidelines of the 26th Management Workshop of the GSA which was held in Kumasi.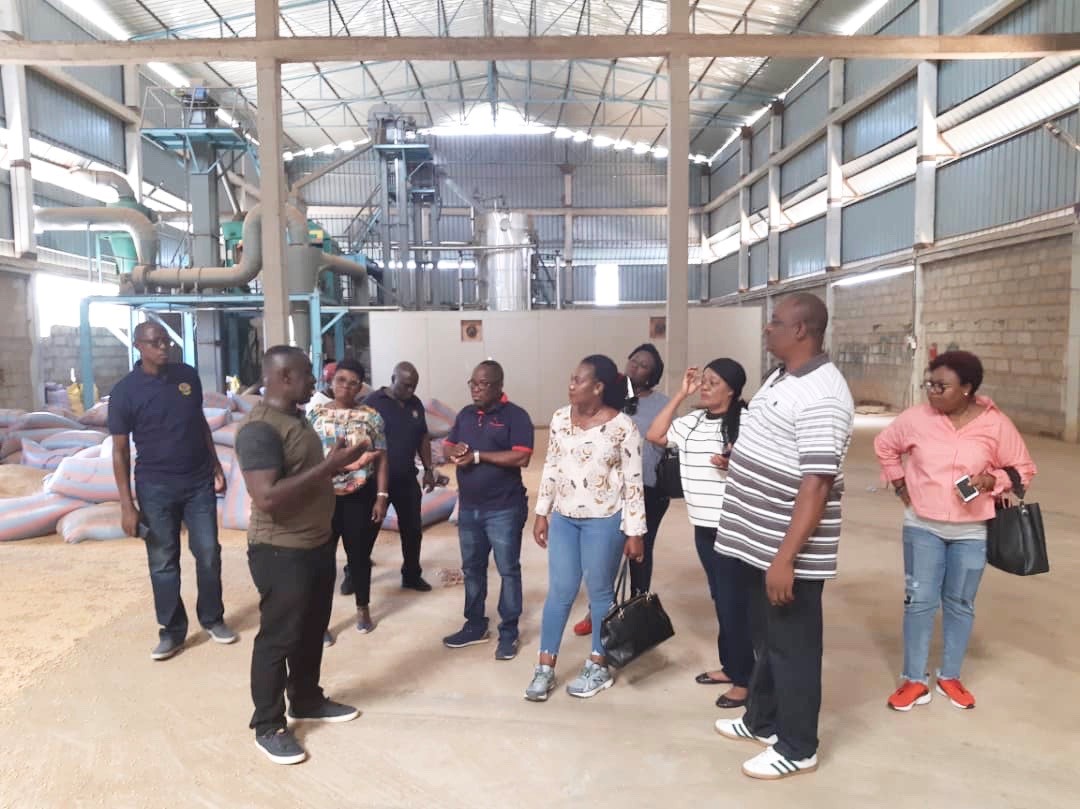 Vester Oil Mills Ltd. is a leading soya bean processing company operating from two sites in Abuontem and Kuntanase Deduako located in the Bosomtwe District of the Ashanti Region.
The company mainly processes soya beans into good quality soya meal for livestock, fish and poultry and refines soya bean oil into edible oil for human consumption and industrial use. It also produces palm kernel and fatty acids for soap making.
Selected as one of the beneficiaries for funding under the "One District, One Factory" project, Vester Oil Mills also exports its products to the West Africa sub-regional markets in Nigeria, La Cote d'Ivoire, Mali and Senegal.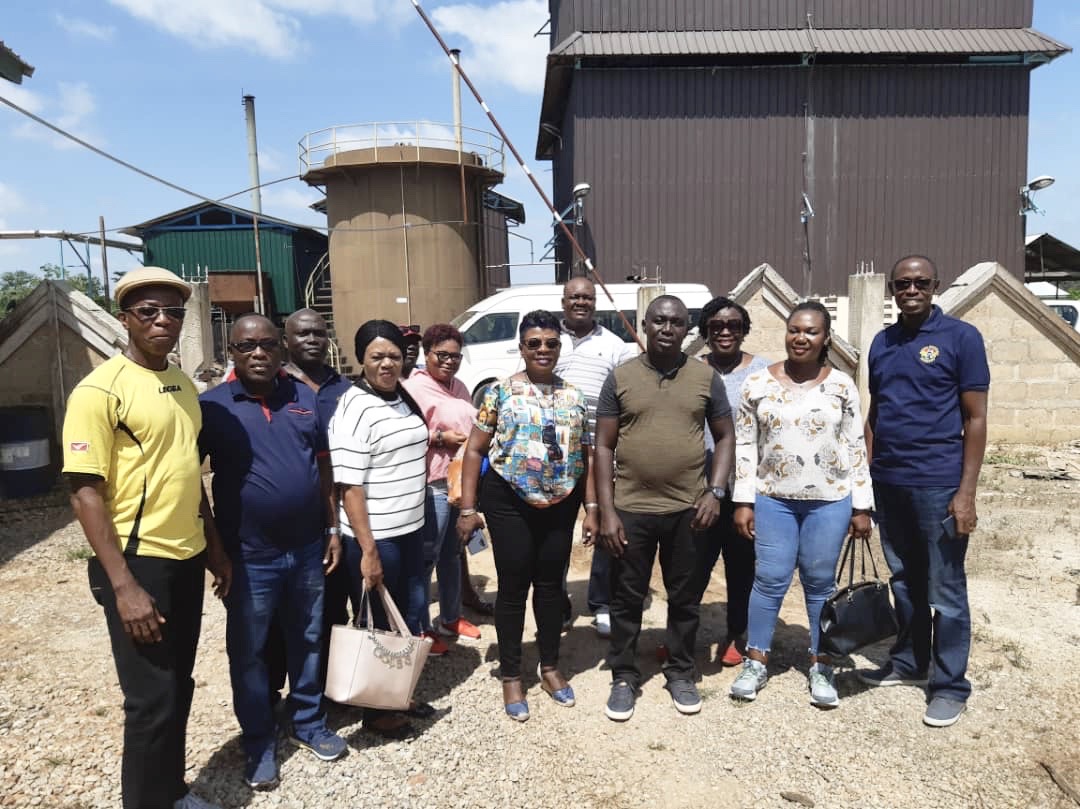 A group photo in the precinct of the factory after the visit
The Chief Executive Officer (C.E.O) of Vester Oil Mills Ltd, Mr. Kwasi Nyamekye revealed that the company intends to establish a feed mill to ensure increased production for the poultry and fish subsectors by supplying farmers with quality feed ingredients and aggregate feed.
On her part, the C.E.O. of the Ghana Shippers' Authority, Ms. Benonita Bismarck assured the company of the Authority's commitment to protecting and promoting its interests, particularly in the export value chain.
.