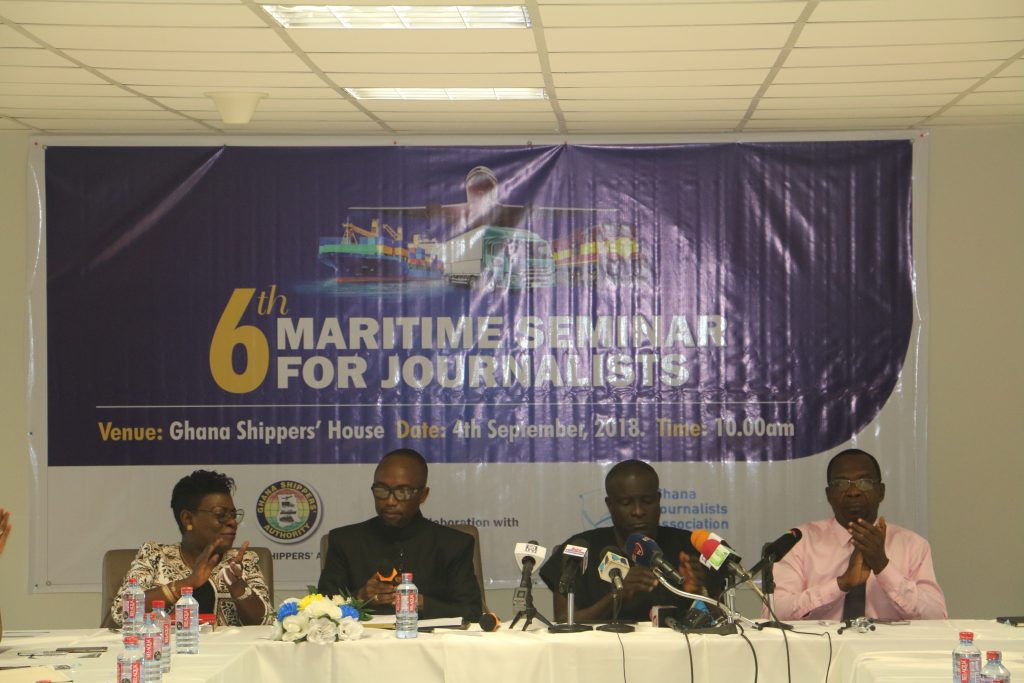 From Left to Right- CEO of the GSA, Ms Benonita Bismarck; President of the GIFF, Mr Kwabena Ofosu-Appiah; Deputy Minister of Transport, Hon. Daniel Nii Kwartei Titus-Glover and President of the Ghana Journalists Association (GJA), Mr Affail Monney
The 6thMaritime Seminar for journalists and editors has been held at the Ghana Shippers' House in Accra on Tuesday, 4th September, 2018 under the theme "Contemporary Trends and Developments in Ghana's Shipping Industry."
The seminar is an annual event organised by the Ghana Shippers' Authority (GSA) in collaboration with the Ghana Journalists Association (GJA) to improve the knowledge of media practitioners on current developments in the country's trade and shipping sector.
The Deputy Minister of Transport, Hon. Daniel Nii Kwartei Titus-Glover who was the Guest of Honour at the event underscored the critical role the media plays in the dissemination of information to the public and the need for them to receive regular training and capacity building.
He said government is positioning Ghana to become the preferred hub of maritime trade in the subregion with port expansion projects and other policy interventions like the Paperless Port System to make the ports of Takoradi and Tema more competitive.
"This is reducing the turnaround time for clearing goods and the cost of doing business at our ports. When all the emerging bottlenecks with the paperless process are resolved, importers will have a seamless clearance regime to their advantage and revenue leakages at the ports through false declarations will be stopped.", he assured
In a welcome address, the Chief Executive Officer (CEO) of the Ghana Shippers' Authority, Ms Benonita Bismarck said the Authority considers the media as a principal stakeholder in its quest to providing shipping solutions and accurate information to shippers.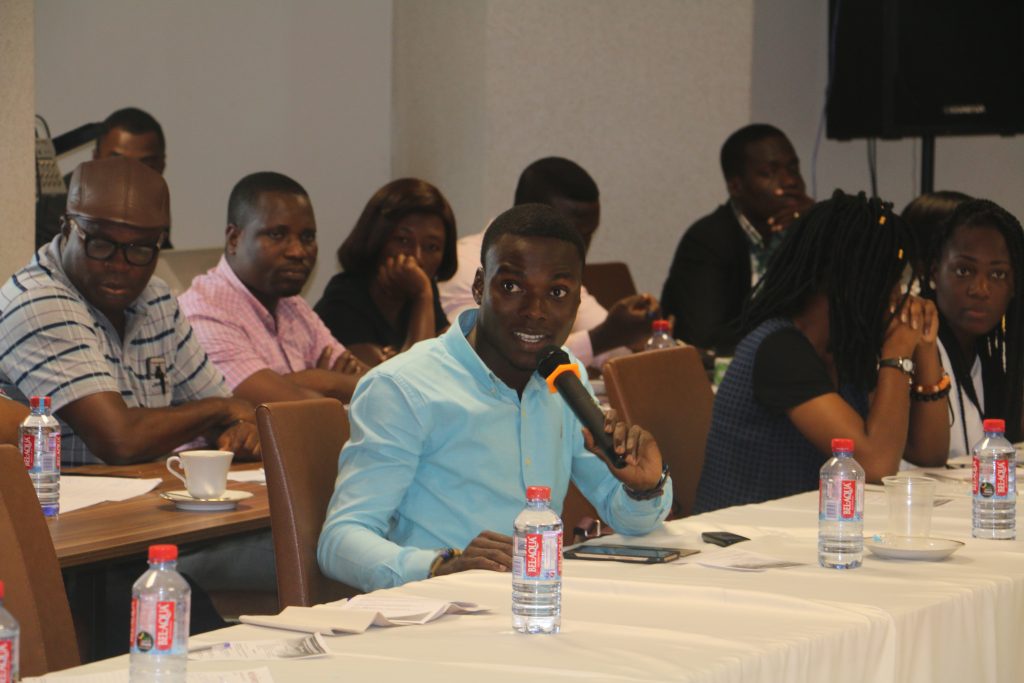 A journalist asking a question at the seminar
"We shall continue to deepen our relationship with the media for our mutual benefit.", she said
She added that the commitment of the Authority in this regard is to ensure that shippers and the media alike are not only given the necessary information but also a better understanding and appreciation of the shipping industry.
On his part, the President of the Ghana Journalists Association (GJA), Mr Affail Monney commended the GSA for creating the opportunity for their members to learn more about the maritime industry and the prospects it holds for the country's economic growth.
The President of the Ghana Institute of Freight Forwarders (GIFF), Mr Kwabena Ofosu-Appiah, who was the chairman of the occasion said educating shippers and the general public on developments in the maritime industry ensures the smooth flow of trade facilitation with its attendant benefits of reducing the cost and time of doing business at the ports.
Four resource persons made presentations on key topics in the maritime industry to the over 70 journalists who participated at this year's seminar.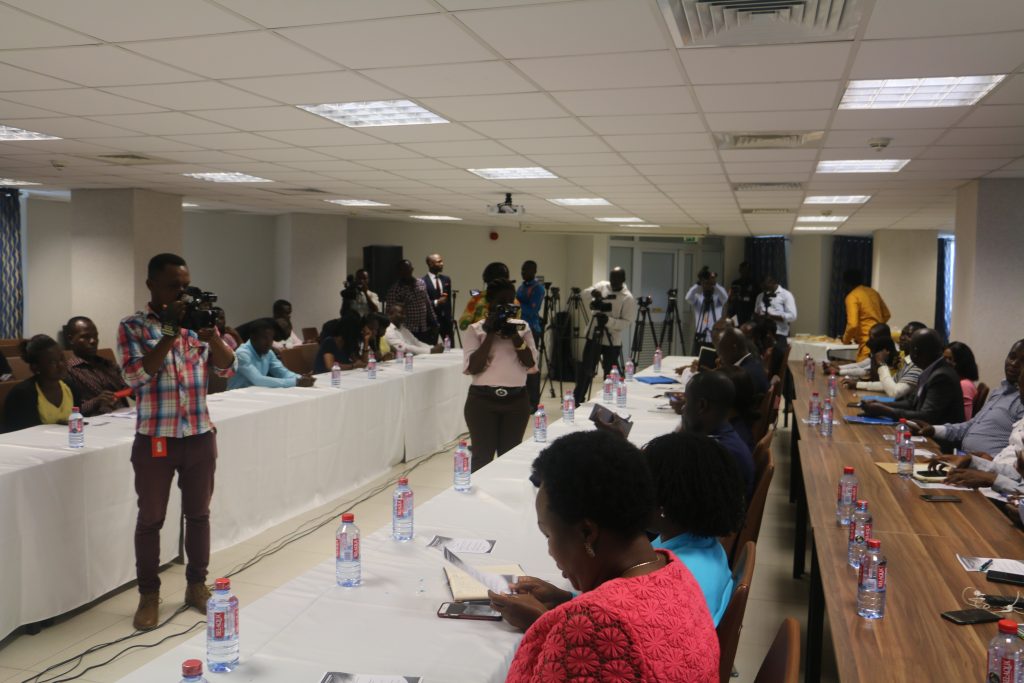 A cross section of the participants at the seminar