The Ghana Shippers Authority (GSA) on 12thFebruary, 2020 received a two-man delegation from the Kenya Maritime Authority (KMA) who were on a working visit to Ghana.
The visit occurred on the sidelines of the 4th Session of the Association of African Maritime Administrations' (AAMA) Executive Council which took place from the 10th to 11th February 2020 in Accra.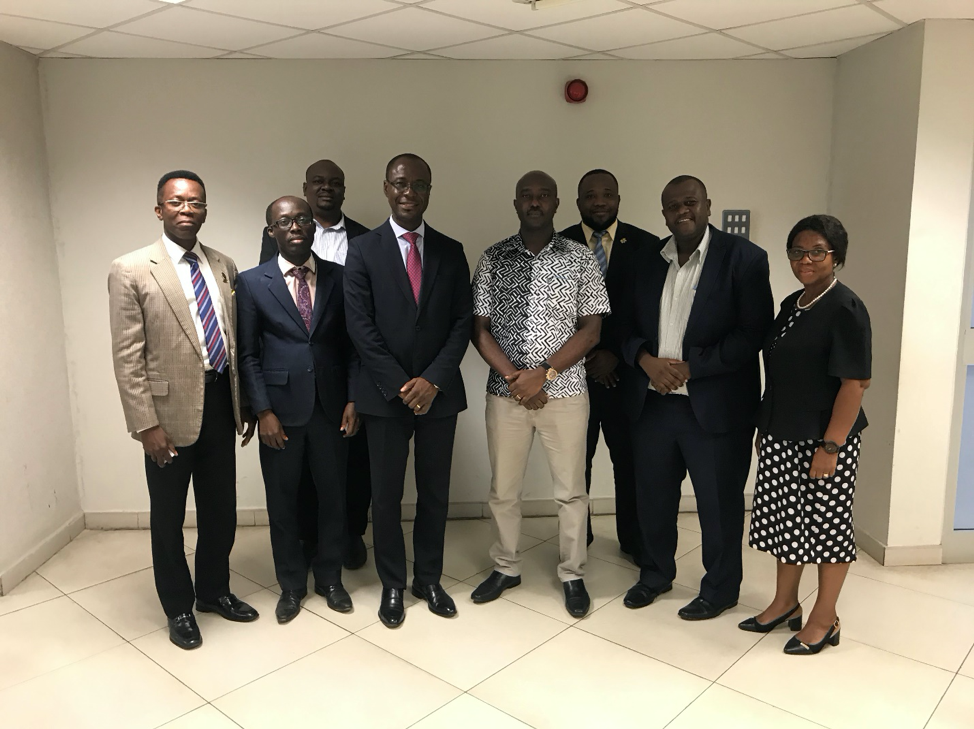 The Director General of the KMA, Major (Rtd) George Nyamoko Okong'o, said it was important to pay a courtesy call on the GSA since the two organisations have been collaborating over the past few years. He said the visit was to afford him a deeper understanding of the mandate of the GSA and also for the two institutions to explore areas of more collaboration for their mutual benefit.
Mr. Fred Asiedu Dartey, Head of Freight and Logistics Department who welcomed the delegation on behalf of the GSA noted that some officials of the GSA paid a visit to the KMA in the later part of 2019. He said the GSA was looking forward to more collaborations with the KMA especially in the area of human resource; specifically a staff exchange programme to facilitate knowledge sharing between the two institutions.