The Upper East (U/E) Regional Manager of the Ghana Standards Authority, Mr. Thomas Aquinas Asolmia, has urged local producers to target the Africa Continental Free Trade Agreement (AfCFTA) and strive to get Ghana Standards Authority's certification to enable them to utilize the export opportunities AfCFTA provides.
Speaking at the 4th Quarter meeting of the U/E Regional Shipper Committee of the Ghana Shippers' Authority (GSA) on Wednesday, 8th November 2023, Mr. Asolmia emphasized that many local producers focus solely on local markets, overlooking the vast opportunity AfCFTA provides for selling across the continent.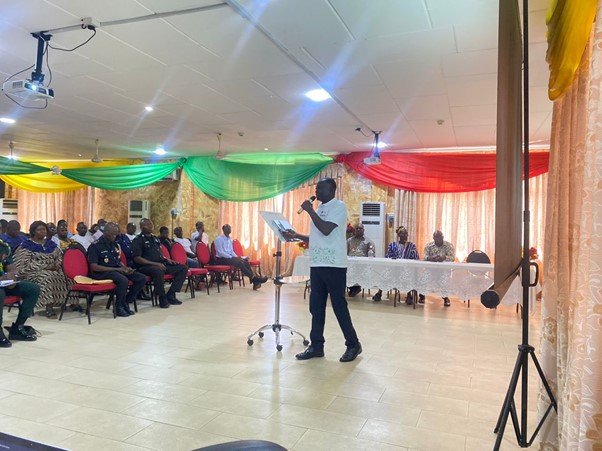 Thomas Aquinas Asolmia, U/E Regional Manager of the Ghana Standards Authority addressing the Committee
According to him, while a Food and Drugs Authority (FDA) quality evaluation certificate enables a product to be successfully traded in local markets, effective global reach can only be achieved through certification by the Ghana Standards Authority, who are mandated to issue the coveted mark of conformity.
Mr. Asolmia further stated that, "Many producers begin with the FDA's parameter tests because they are less costly than the certification that would earn them the mark of conformity. While parameter tests may allow them to access local markets, they may miss out on international markets. With AfCFTA, producers must transition from parameter tests to certification to compete on the continent and expand their businesses. Nigeria, which produces similar products, is investing in certification to take their products global."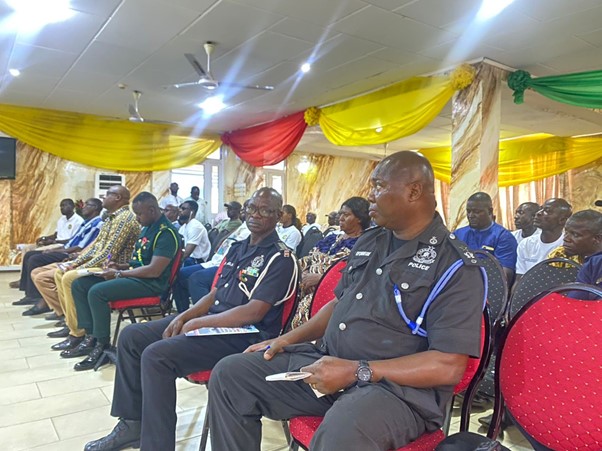 A cross-section of members of the Committee
Mr. Asolmia explained that the mark of conformity is awarded to producers after rigorous testing confirms the quality and safety standards of their products. It provides evidence of compliance with international specifications.
The certification process involves application for certification, premises and process inspections, laboratory sample testing, evaluation by a committee of eminent researchers, and then the issuance of the certificate. The issuance is followed by continuous surveillance to ensure consistent compliance.
Members of the U/E Regional Shipper Committee inquired about the cost implications of certification. They urged the Ghana Standards Authority to offer incentives to support Micro, Small, and Medium Enterprises (MSMEs) to achieve certification.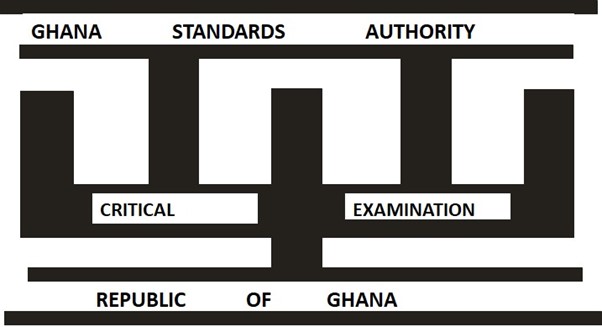 The Tamale Branch Manager of GSA, Mr. Frederick Atogiyire encouraged members of the UERSC to visit the office of Ghana Standards Authority to seek guidance and advice to improve their businesses. He added that the doors to his office are always open to all shippers who need assistance to enhance their business.