The Abrafi Women and Children's Hospital in Techiman in the Bono East Region has received a donation from the Ghana Shippers' Authority (GSA).
The donation which forms part of the GSA's Corporate Social Responsibility (CSR) initiatives was presented to the hospital by the Kumasi Branch of the Authority. It is intended to assist in the administration of the hospital.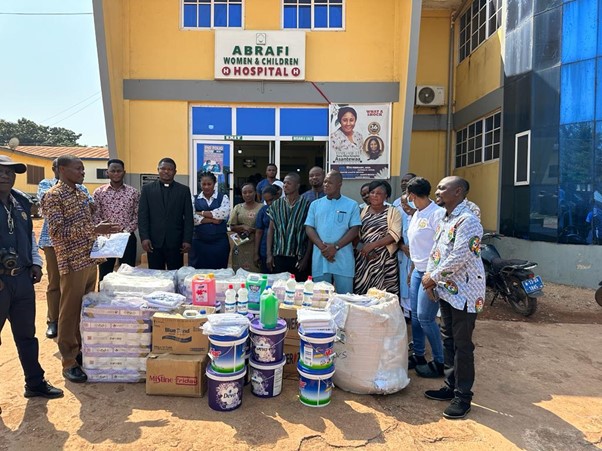 The items delivered to the health facility on Tuesday 7th February 2023 included one hundred and fifty (150) pieces of branded bedsheets, packs of toilet roll, gallons of liquid soap, boxes of bleach and buckets of washing powder.
The Kumasi Branch Manager, Mr. John Glover handed over the items to the Medical Superintendent of the Abrafi Women & Children's Hospital, Dr. Fadle Rahman Quantson. He said that the gesture was intended to motivate the staff of the hospital to deliver their duties enthusiastically.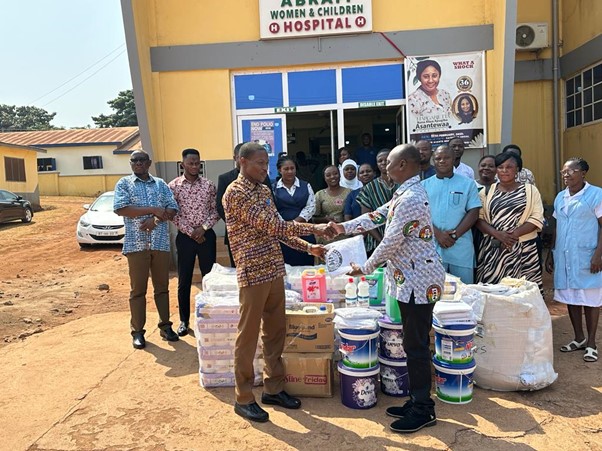 Dr. Quantson, in receiving the items on behalf of the Hospital, thanked the GSA for the kind gesture, noting that the donation had come at the right time. He entreated other organizations to emulate the GSA by offering voluntary support to the Hospital.