Over 80 shippers from trade associations and companies such as Ghana Union of Traders' Associations (GUTA), Ghana Institute of Freight Forwarders (GIFF), Ghandour Cosmetics, Coca-Cola, Pharmanova among others have been sensitised on the Hazardous and Electronic Waste Control and Management Act, 2016 (Act 917).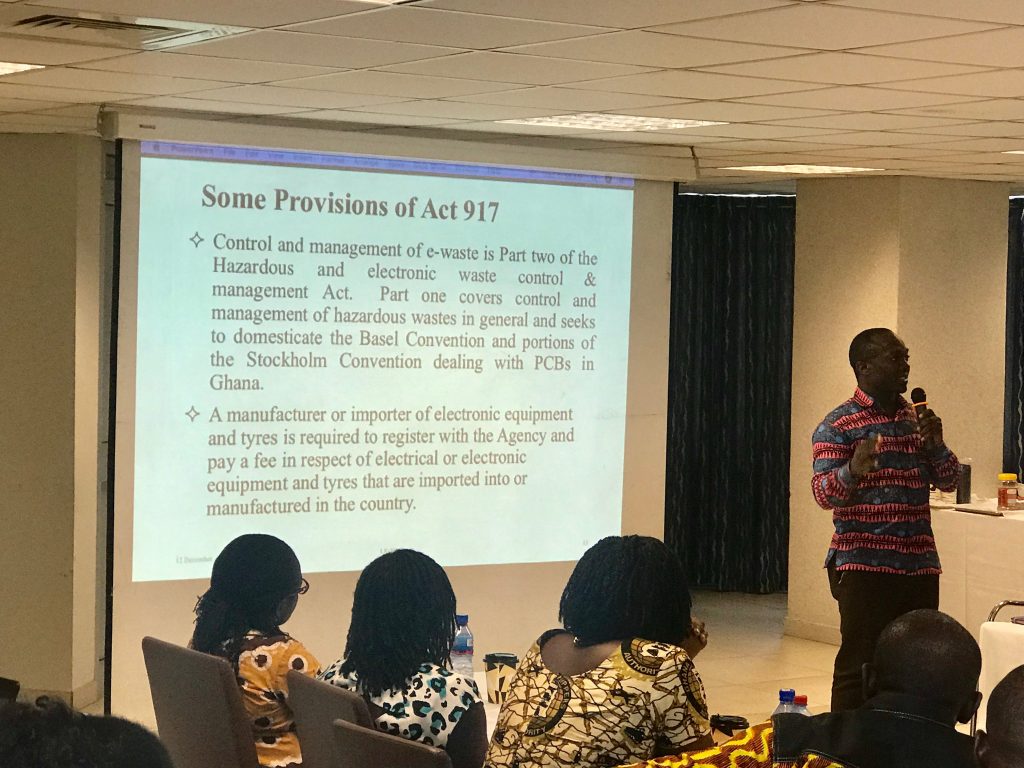 Mr Larry Kotoe making his presentation on Act 917
The sensitisation took place at the Ghana Shippers' House on Wednesday 12th December, 2018 during the fourth quarter meeting of the Greater Accra Regional Shipper Committee (GARSC).
A Principal Programme Officer at the Environmental Protection Agency (EPA), Mr Larry Kotoe, informed the shippers that per the Act, an importer of electronic equipment and tyres is required to register with the Agency and pay an advance eco-fee at the country of export in respect of the goods that are imported into the country.
"The advance eco-fee is to cater for the costs of the collection, treatment, recovery and environmentally sound recycling and disposal of e-waste", he explained
The Government of Ghana has designated Société Générale de Surveillance SA (SGS) as the External Service Provider to collect advance eco-fee on behalf of the country and to carry out physical inspection and verification at the country of export of any used and waste electrical and electronic products and tyres for shipments effective 1st November 2018. Under this arrangement, SGS will use its presence in the over 200 countries globally to assess the advance Recycle Eco Fee for the Government of Ghana.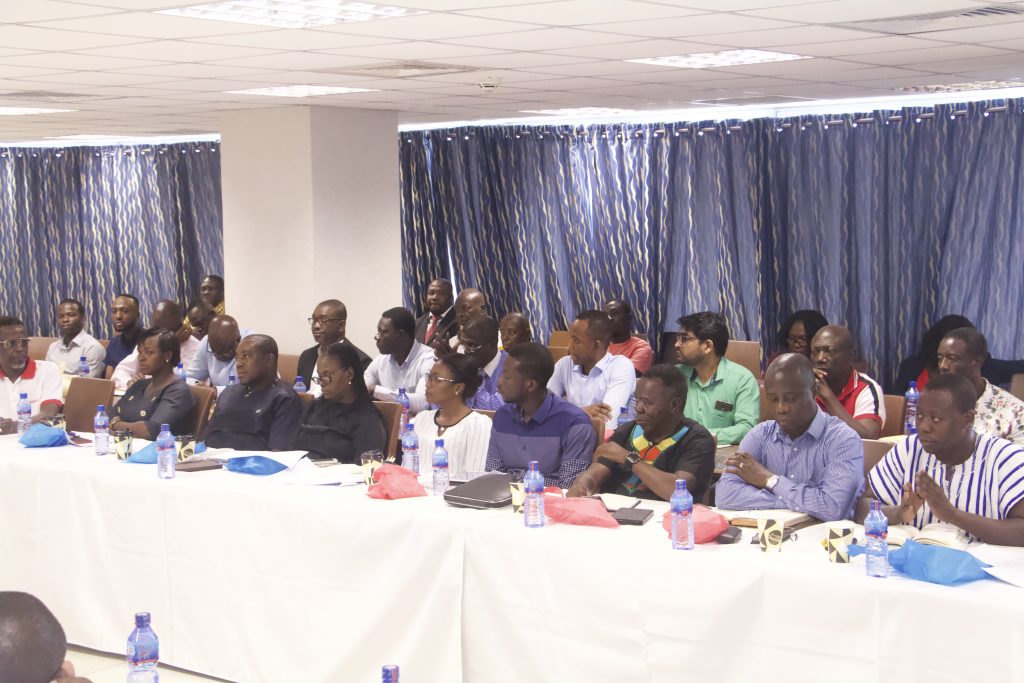 A cross section of the shippers listening to the presentation
While this arrangement is expected to increase the cost of importation of the agreed items, Government action, through the Hazardous and Electronic Waste Control and Management Act, 2016 (Act 917), is aimed at providing for the control, management and disposal of hazardous waste, electrical waste and for related purposes.
The Greater Accra Regional Shipper Committee is one of the ten Regional Shipper Committees established by the Ghana Shippers' Authority (GSA) across the country to bring together shippers, shipping service providers, state agencies involved in trade facilitation and other stakeholders in the maritime industry to discuss pertinent issues affecting the industry and find solutions to them.