The Cocoa Marketing Company (CMC) and the Ghana Shippers' Authority (GSA) have successfully negotiated with 26 shipping lines for the freight and conditions of shipment of Ghana's cocoa for the 2021/2022 crop season.
The conference which was held for the third time in Ghana came off on the 10th September 2021 at the Ghana Shippers' House in Accra.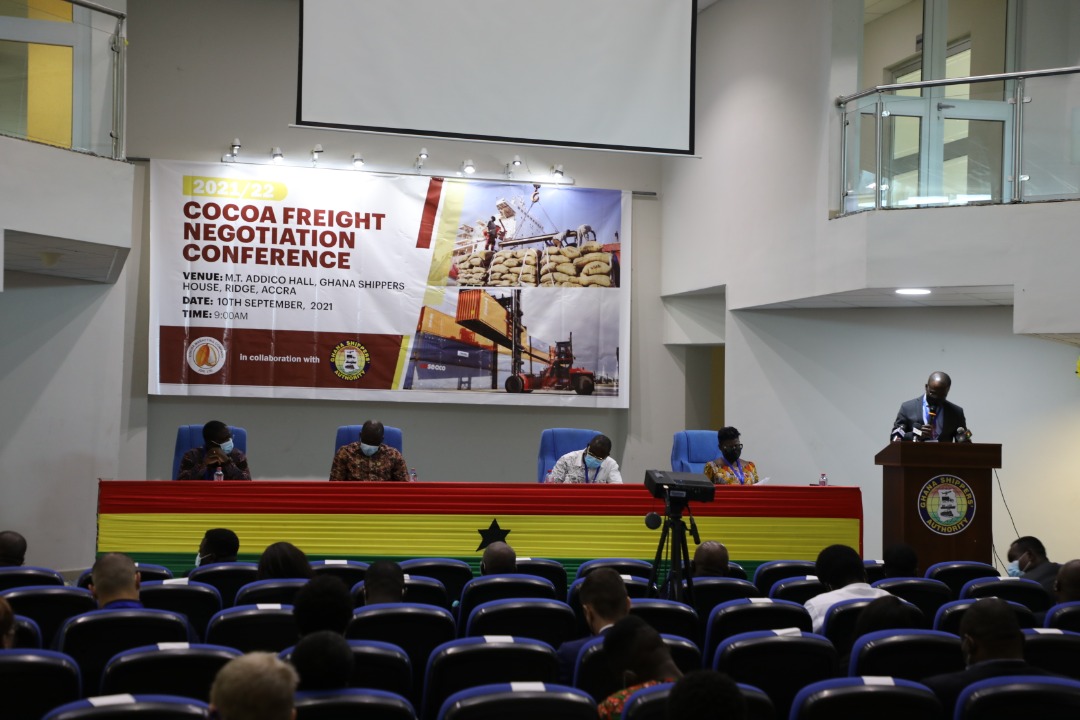 Speaking at the opening ceremony, the Deputy Minister of Transport, Mr Frederick Obeng Adom said the cocoa industry played a pivotal role in the country's socio-economic welbeing through the provision of revenue, employment and livelihoods.
Mr. Adom said available data indicates that the shipment of volumes of goods have increased from 15.8 million metric tonnes to 26.4 million in 2020, which he noted called for greater works at the ports.
While commending the digitization of operation at the Tema Port, which he believed would provide effective and efficient competitiveness at the ports, the Deputy Minister also mentioned the Takoradi Port Masterplan Expansion programme with multipurpose container terminal as measures put in place by the government to ensure efficiency and making Ghana the hub of seaborne trade in the sub-region.
Mr Vincent Okyere Akomeah, the Managing Director of Cocoa Marketing Company Limited, in his welcome address, gave assurance of the Company's readiness to provide quality services in terms of warehousing, marketing and distribution of the country's cocoa beans.
He noted that Ghana recorded the highest production levels of 1,042,018 tonnes and this was achieved on the back of various Productivity Enhancement programmes ranging from mass Pruning, Hand Pollination, Irrigation, Rehabilitation of CSSV-disease affected farms and enhanced fertilizer application adopted and implemented by Cocoa Board.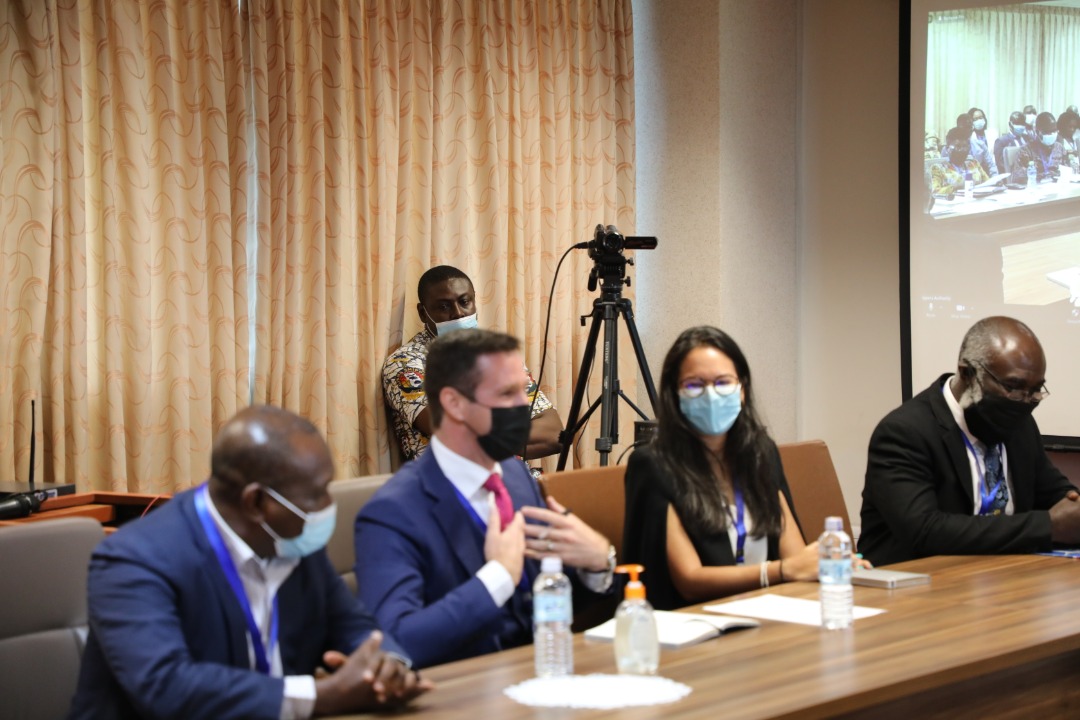 He said the records shows that CMC has taken over 1,038,000 tonnes of cocoa out of which total evacuation sums up to approximately 970,000 tonnes of cocoa. This he said translate into 56% of foreign export and 44% of local deliveries.
Announcing the outcome of the negotiations, the Chief Executive Officer of the GSA, Ms. Benonita Bismarck said upon consideration of the following issues raised relating predominantly to current events in the Global Shipping Market. She said issues that were considered in arriving at the agreed rates included increasing charter rates, container shortage, rising bunker prices etc and also the consideration of the need to keep a competitive freight rate for Ghana's cocoa, especially in the light of competition from neighboring countries the Shipping lines have agreed to increase the basic freight by 5% and the Bunker Adjustment Factor (BAF) by 1% for the shipment of cocoa beans from Ghana for the year 2021/2022 cocoa season.
In addition, the conditions of shipment agreed in the previous year were also maintained.