Newly registered shippers in the Greater Accra Region have expressed their readiness to participate in the second edition of the Annual Health Walk for exporters and importers in the region.
The Annual Health Walk was initiated by the Greater Accra Regional Shipper Committee (GASC) of the Ghana Shippers' Authority (GSA) as part of its activities to improve the health of members and also facilitate networking amongst members.
The second edition of the Health Walk is scheduled to take place on Saturday 4th March 2023, from Ayi-Mensah to Peduase on the Accra-Aburi road and back to …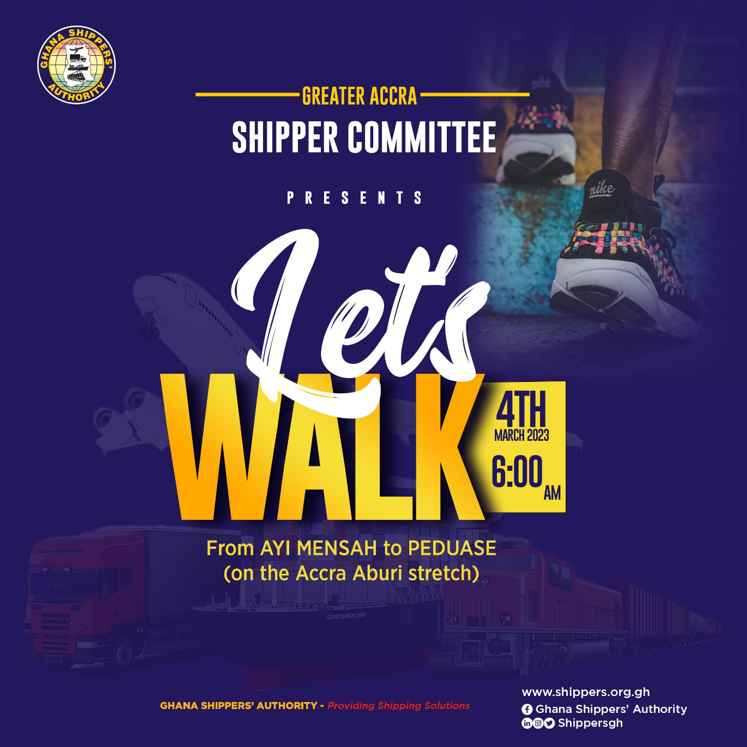 During the GSA's routine visits to shippers on Friday 3rd February 2023, the newly registered shippers expressed delight at the initiative. The shippers visited include Benkotek Group, exporters of Agric inputs who are located at Weija, Blumax Ventures based at Mallam, exporters of processed foods, Palance Aluminium Systems Limited at Lapaz, who import raw materials for the production of roofing sheets and aluminium products, as well as Awoshie based I&C Shipping and Logistics, importers of general goods from China.
The visit was to; Inquire about the challenges they face in their operations, notify the shippers of the first Greater Accra Regional Shipper Committee Meeting for the year scheduled to be held on Wednesday 15th March 2023, and invite them to the Health Walk.
A Senior Officer of the Shipper Services and Trade Facilitation Department of GSA, Mrs. Rhodalyn Djanitey used the opportunity to explain the benefits of registering as a shipper with the GSA as well as the mandate of the GSA to the shippers.