As part of its Corporate Social Responsibility (CSR) initiatives, the Ghana Shippers' Authority (GSA) has donated sets of furniture to the Adjikpo Dokuyo M/A Basic Primary School in the Yilo Krobo Municipality of Somanya in the Eastern Region.
The furniture, which consists of 150 dual desks, nine (9) teachers tables, and eight (8) chairs, is intended to support teaching and learning at the school.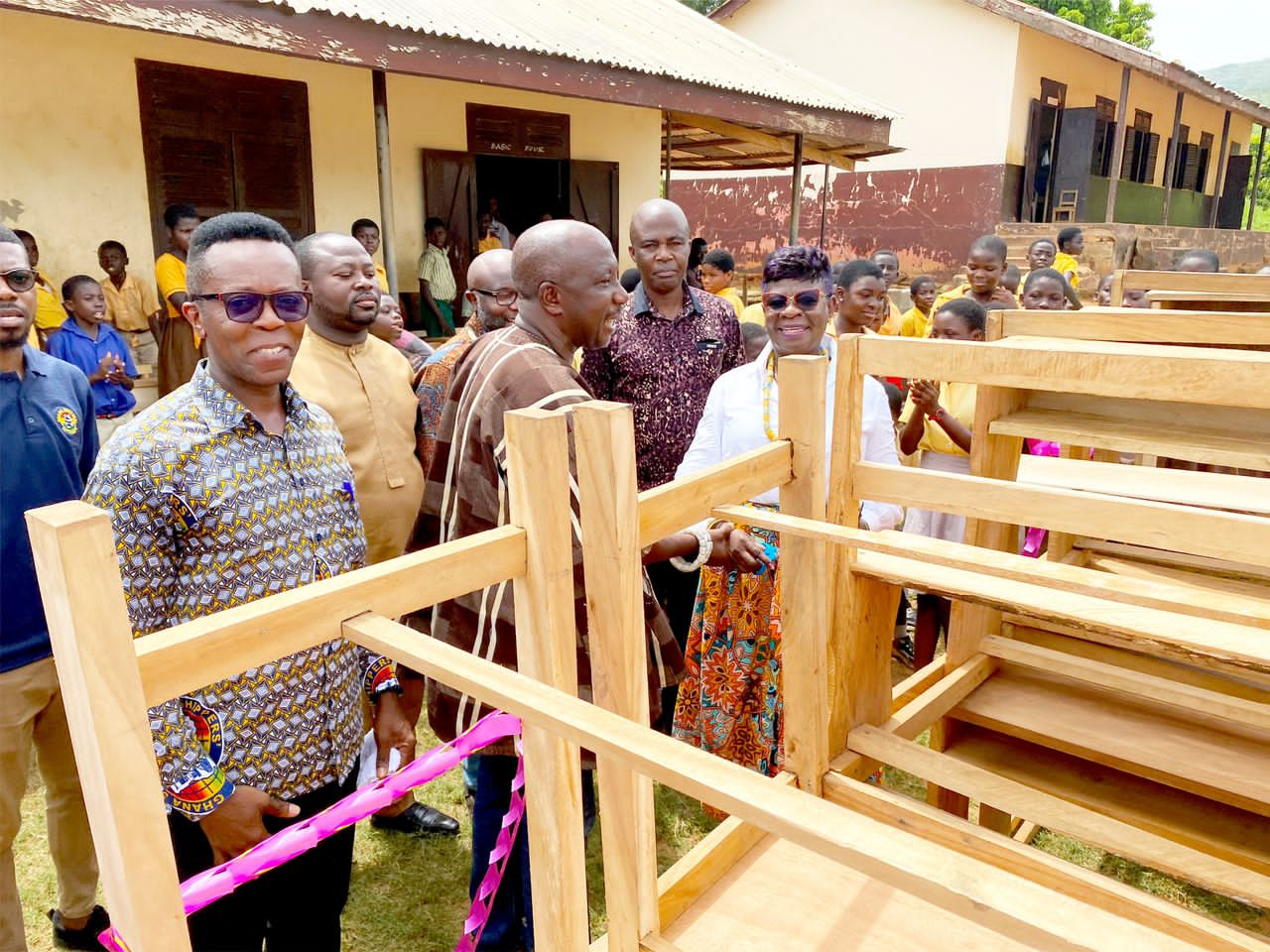 The donation was made in response to a story published on Ghanaweb.com on February 8, 2022, indicating a dire need for furniture as students were seen learning on the bare floor, wobbly desks and pieces of wood placed on blocks in the classrooms.
According to the school's Head Mistress, Madam Agnes Gbedemah, the development resulted in a reduction in the school's population from more than two hundred (200) to one hundred and fifty (150), as well as poor academic performance.
The situation prompted the GSA to intervene and support the school with the needed furniture.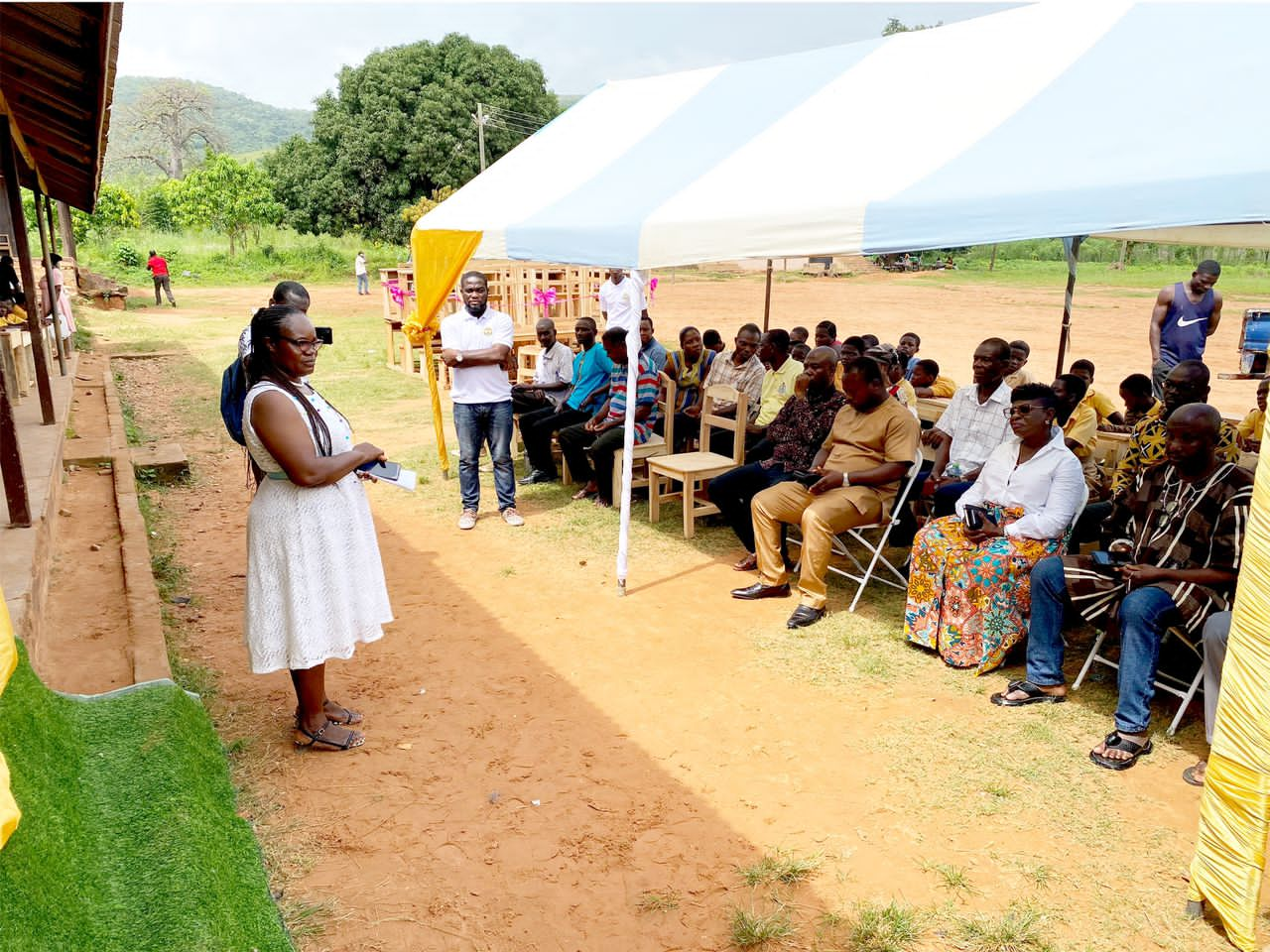 The Chief Executive Officer of the GSA, Ms. Benonita Bismarck encouraged the pupils not to allow the lack of some amenities to prevent them from achieving their future aspirations. She said "education is a shared responsibility and not the responsibility of government alone, all of us must put in the effort to help one another."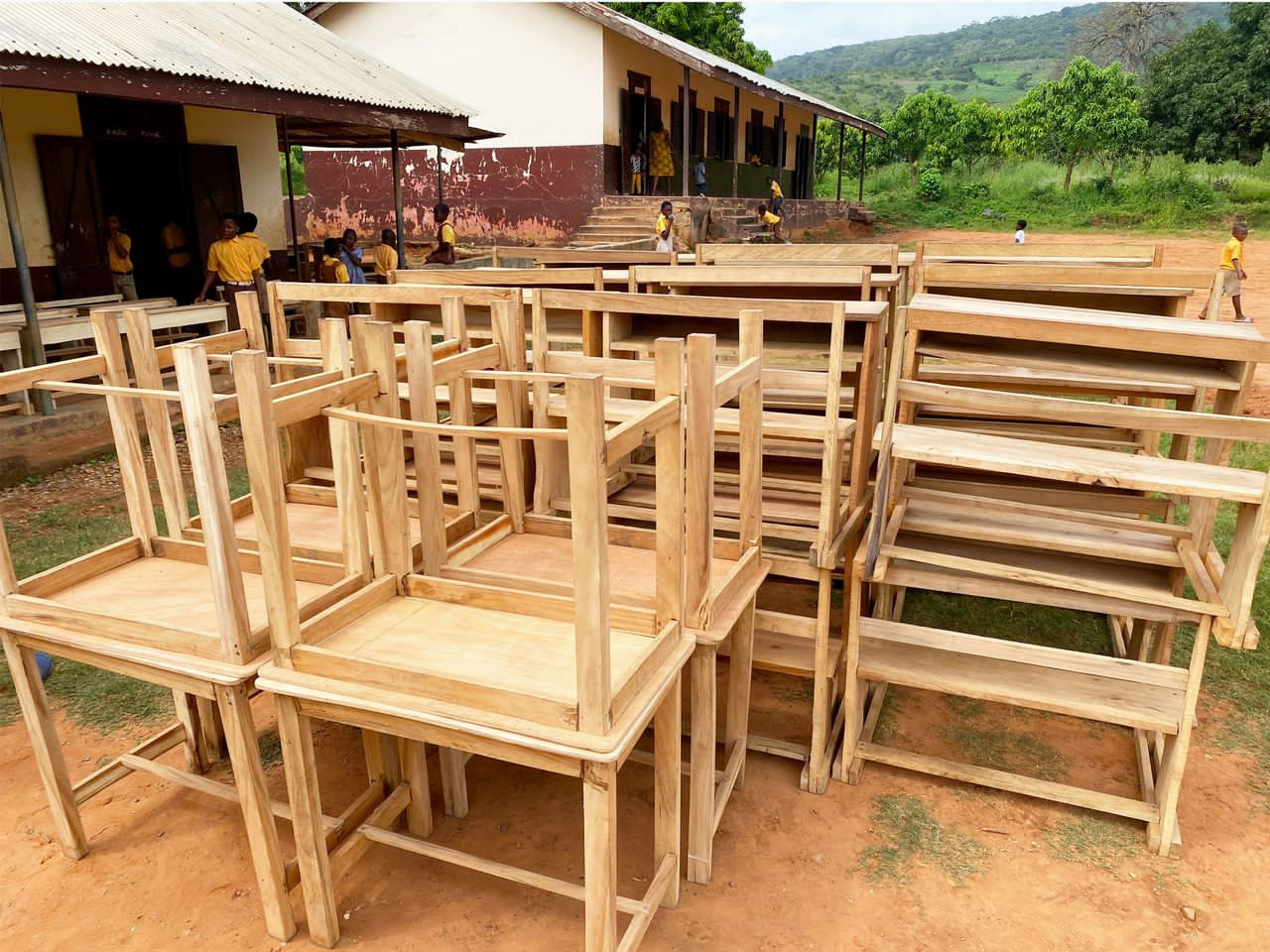 The donation was witnessed by Chief of Adjikpo Dokuyo, Nene Adamtey, the District Education Director, Rev. Peter Bilson, the Municipal Chief Executive, Hon. Eric Tetteh, Assembly Man of the area, Essel Emmanuel, parents, and other community leaders on November 4, 2022.
Madam Agnes Gbedemah, the Headmistress, expressed gratitude and assured the Authority of a good maintenance culture.