The 8th Borderless Alliance Africa Conference which took place in Accra from 24th – 26thApril, 2019 has made key recommendations for trade facilitation in the West Africa sub-region.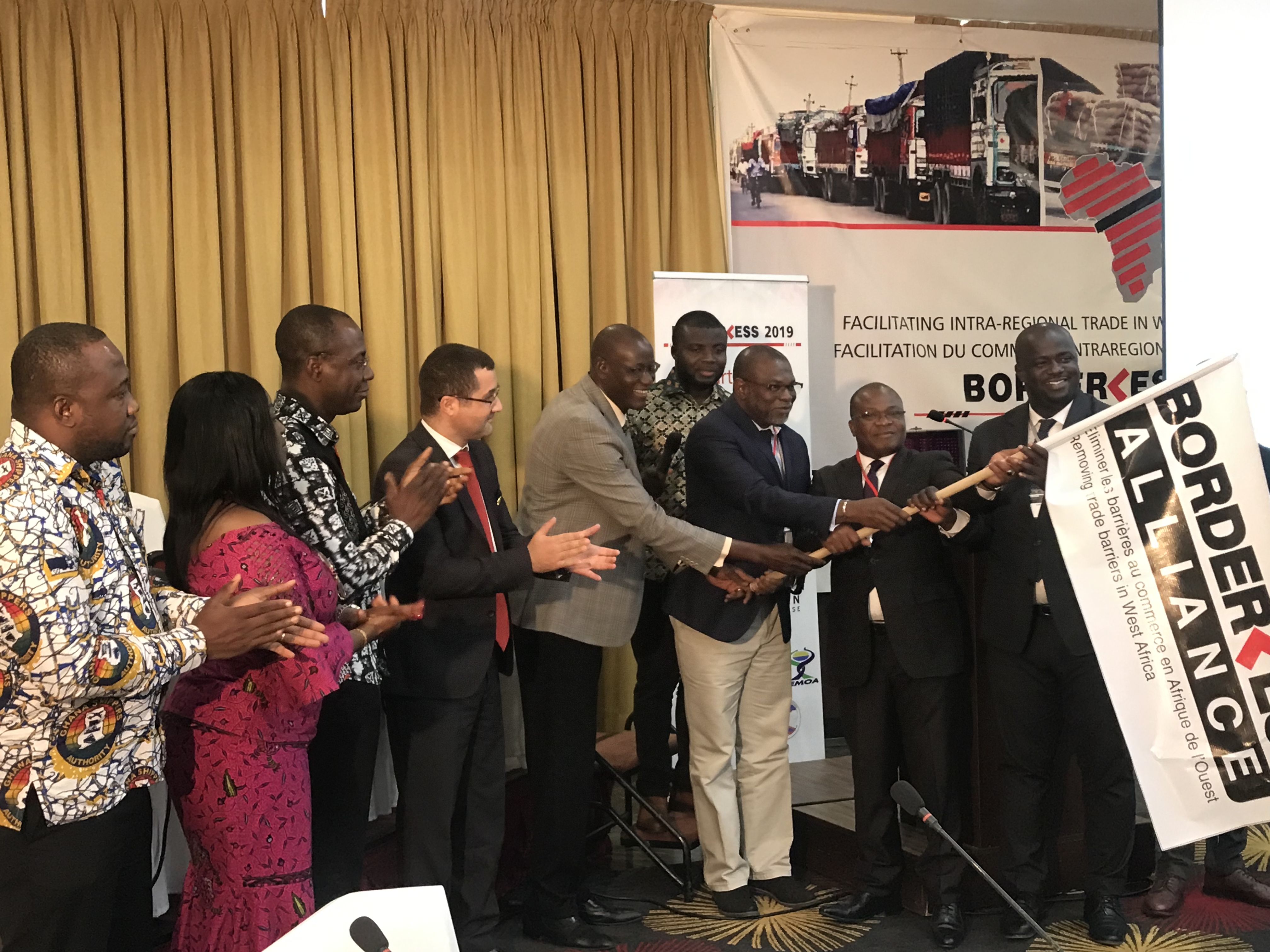 A representative of La Cote d'Ivoire receiving the flag of hosting the 9th Borderless Alliance Africa Conference next year
The conference called on the Borderless Alliance (BA) to dialogue and advocate to government together with the private sector and other Civil Society Organisations (CSOs) to fast-track the full implementation of various trade agreements, protocols and policies.
It also called on the BA to organise more sensitisation workshops to enlighten traders at the grassroots and national levels on the protocols of the WTO Trade Facilitation Agreement and Africa Continental Free Trade Area (AfCFTA); engage grassroots private sector industry players on their challenges and recommend solutions to spur growth and boost trade amongst others.
The conference also recommended the lobbying of Governments and decision makers to develop the political will to flush out corrupt officials at various borders and ports and an advocacy for joint border posts for smarter borders.
The West Africa sub-regional body, ECOWAS, was charged to build a robust digital system that will address and reduce human interference at the ports and also facilitate access to information by the private sector.
The Head of Freight and Logistics of the Ghana Shippers' Authority (GSA), Mr Fred Asiedu-Dartey, in a closing remark on behalf of the Chief Executive Officer at the conference, pledged the Authority's continued collaboration with the Borderless Alliance and other stakeholders to champion the removal of bottlenecks to trade facilitation in the sub-region.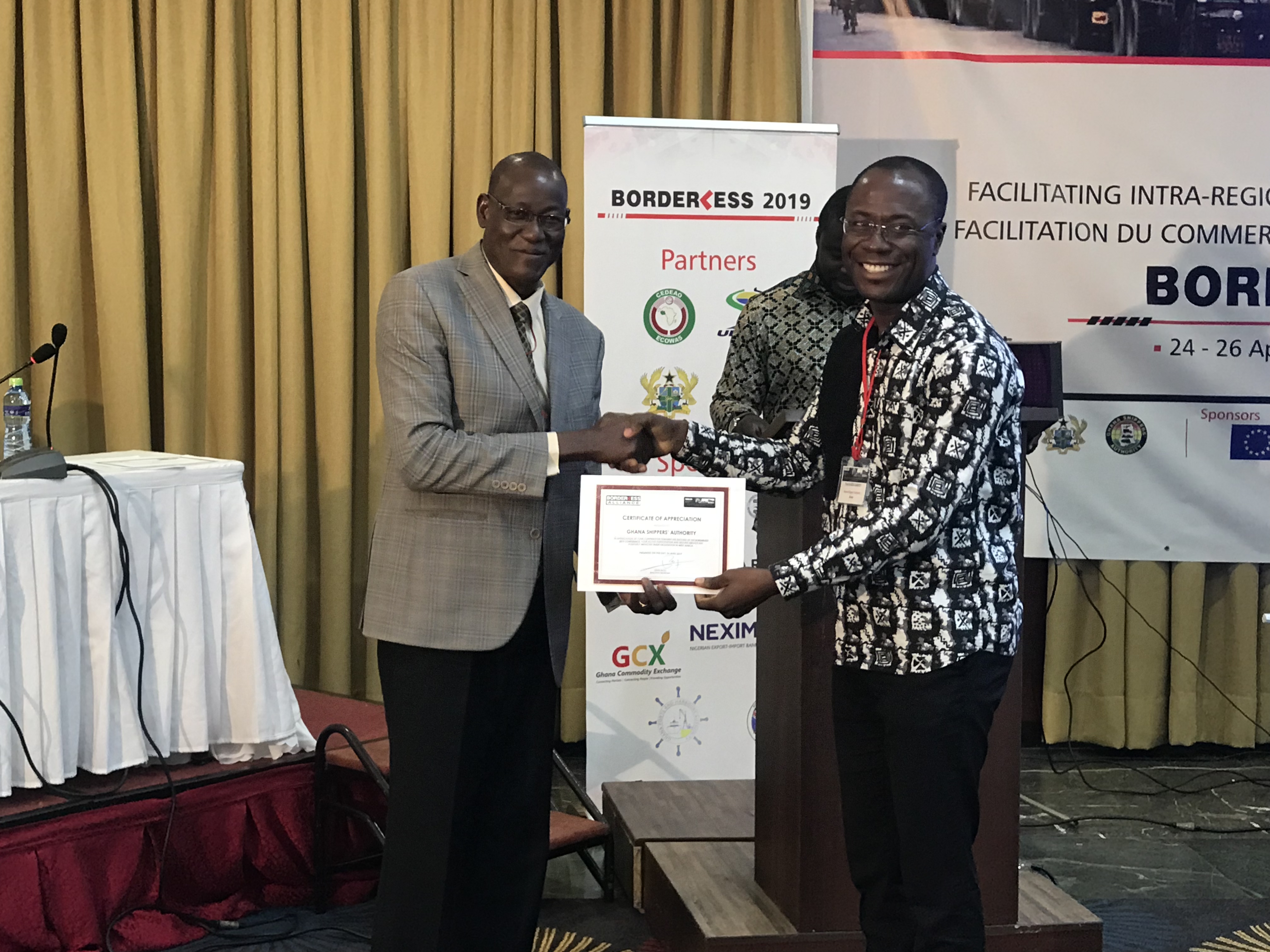 Mr Fred Asiedu-Dartey (right) receiving a certificate of appreciation from the Borderless Alliance in recognition of the GSA's support towards its activities
The three-day Conference was held under the theme "Facilitating intra-regional trade in West Africa-Emerging Trends." It attracted participants from the region's leading trading companies, transport and logistics companies, financial institutions with representatives from USAID, ECOWAS, UEMOA and ministries from West Africa states.
The 9th Borderless Alliance Africa Conference is scheduled to take place in La Cote d'Ivoire next year.
The Borderless Alliance is a private sector-led regional advocacy group that promotes regional economic integration and the free movement of goods and people in West Africa, by tackling barriers to regional trade and transport.