The three-day Cocoa Freight Negotiation Conference between the Ghana Shippers' Authority (GSA), Cocoa Marketing Company (CMC) and shipping lines ferrying Ghana's cocoa to the international market has ended in Accra.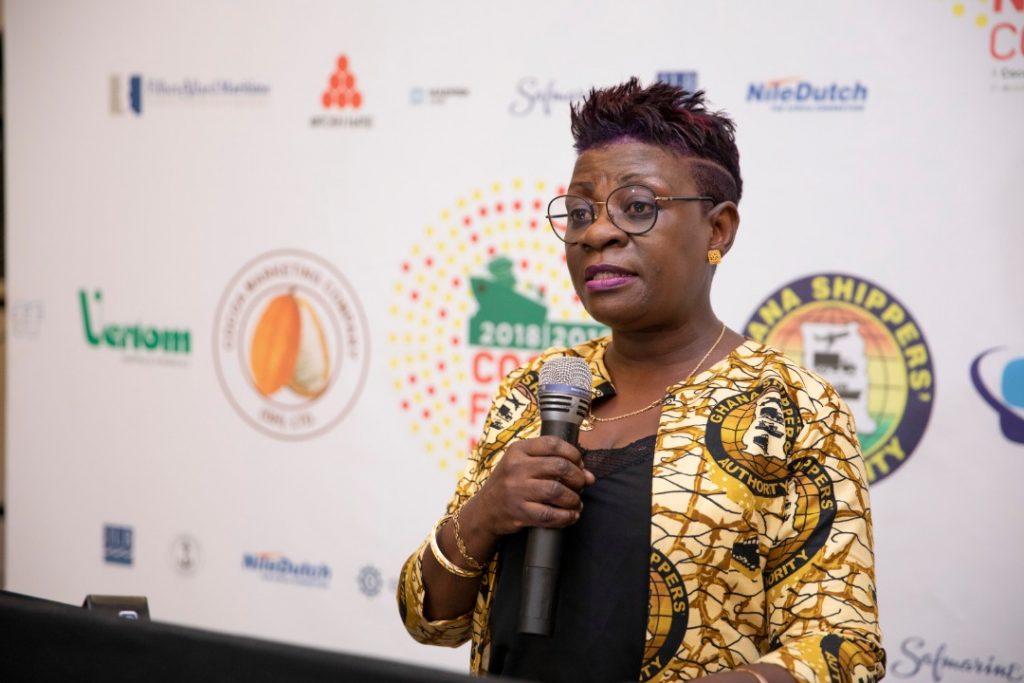 Ms Bismarck announcing the outcome of the conference
The conference which spanned 26th-28thSeptember, 2018 produced some gains for Ghana's cocoa shipment and these were announced by the Chief Executive Officer (CEO) of the GSA, Ms Benonita Bismarck.
The freight rate of cocoa beans has been reduced by 9.4 per cent to all destinations across the world for the 2018/2019 cocoa season. Shipment of a tonne of cocoa which was fixed at £39 for the previous season to the United Kingdom has been cut to £35 with a Bunker Adjustment Factor (BAF) of 20 per cent.
The freight rates to the North Continent and Mediterranean Europe have also been reduced to €48 and €54, respectively. The BAF was however increased from 20 per cent to 25 per cent at the end of the negotiation due to the recent hike in oil prices and other related carrier charges.
The rate for the Far East was also fixed at $86/91 inclusive of BAF.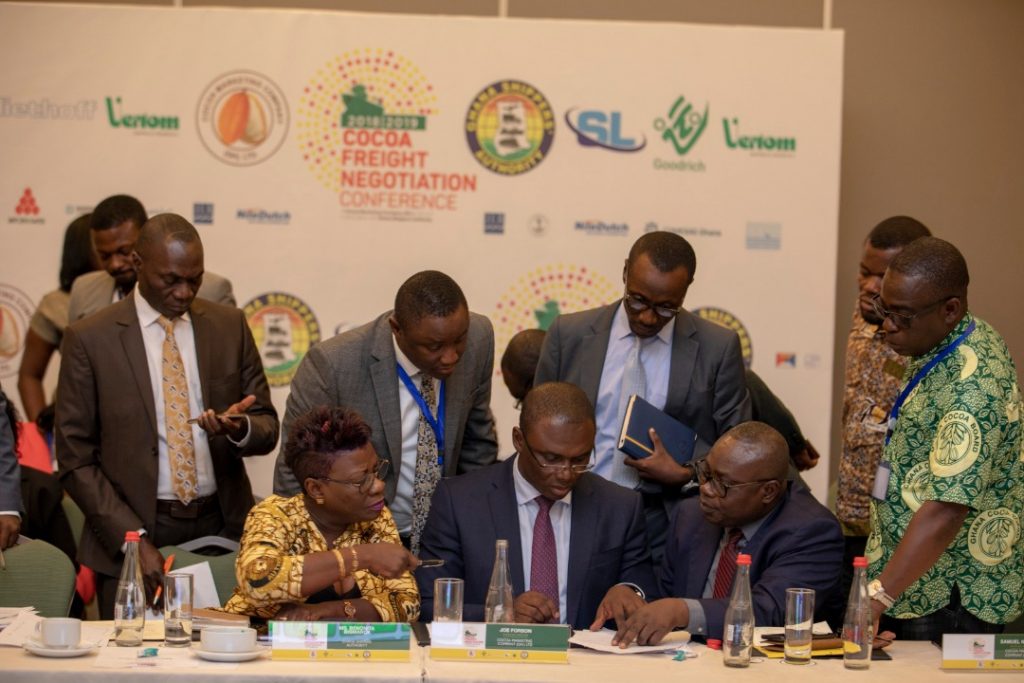 Seated (from left to right): Ms Bismarck, Mr Joe Forson and other officials of GSA and CMC rounding off a discussion before the announcement
Additionally, conditions of shipment were also maintained- the shipping lines are to supply dressing materials, position empty containers at the cocoa stuffing areas and bear lift on and lift off cost.
The CMC is also obliged to carry out the dressing and stuffing of containers, delivery of full boxes to named places and terminals and fumigation of empty laden containers.
One major outcome of the negotiations was the conversion of shipments to destinations such as IIheus, Brazil, Tallin and Estonia from Free On Board (FOB) to Cost Insurance Freight (CIF).
Communique
Following elaborate panel discussions by representatives of the GSA, CMC, Ghana Ports and Harbours Authority (GPHA), Ship Owners and Agents Association of Ghana (SOAAG), Filhet Allard Maritime (marine insurance brokers) and E.L. Johnsons (marine cargo surveyors and loss adjustors), a communique was issued on the way forward towards removing bottlenecks in the cocoa supply chain.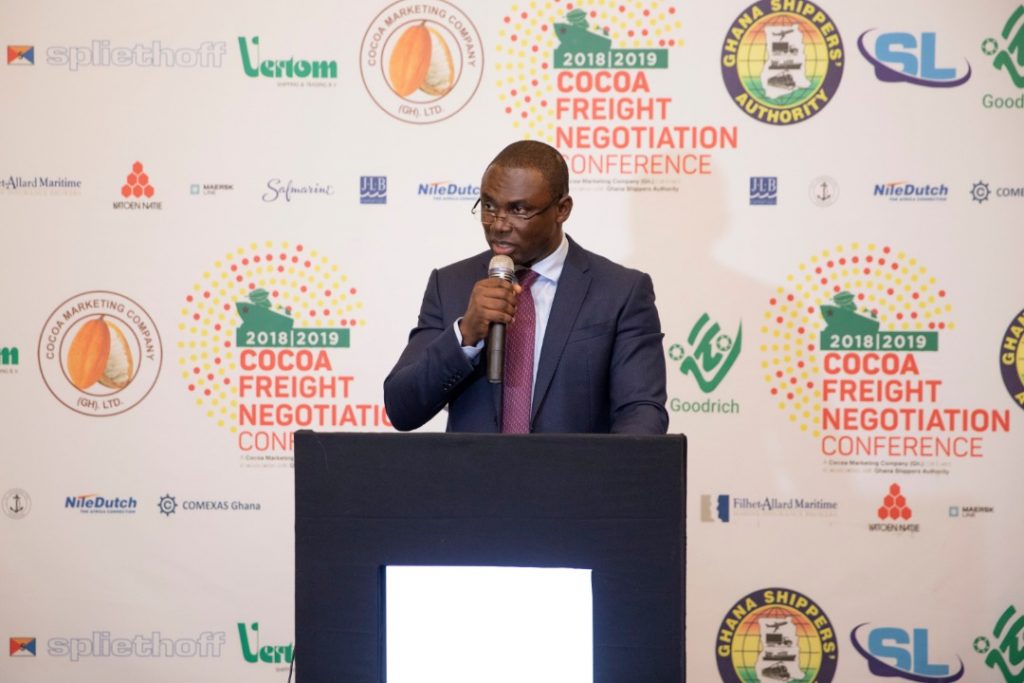 Mr Joe Forson, CMC Managing Director, announcing the communique
The Managing Director of CMC, Mr Joe Forson who read the communique, among others, called for the expedition of delivery of allocation letters to shipping lines to minimise delays and associated costs to enhance quicker and more efficient shipment.
This year's conference, the first to be held in Ghana, was organised under the theme: "Re-positioning Shipping in the Cocoa Supply Chain to advance Ghana's Development Agenda."