The Ghana Shippers' Authority (GSA) has released figures of Ghana's maritime trade performance in 2018 for imports, exports and transit on Wednesday 20 February, 2019 at the Ghana Shippers' House in Accra.
The Chief Executive Officer (CEO) of the GSA, Ms Benonita Bismarck announced the figures at the first quarter edition of the Shipper Quarter and Outlook for 2019.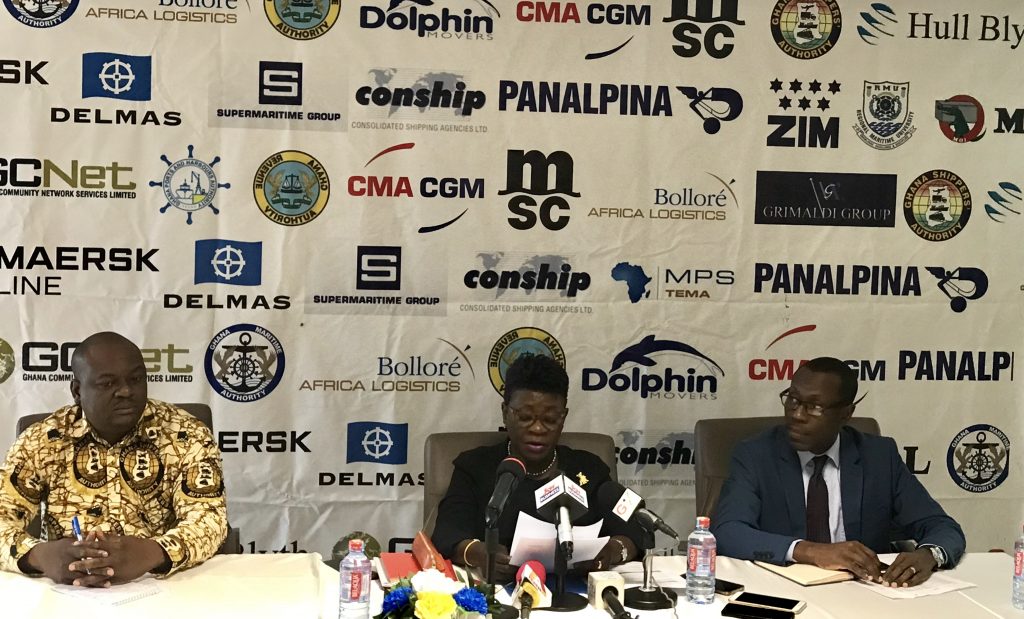 (From left to right ) Mr Frederick Atogiriye ,Head of Public Relations; Ms Benonita Bismarck,CEO and Mr Emmanuel Arku,Head of Research, Monitoring and Evaluation
Ghana's seaborne trade volume increased by 7.9 per cent in 2018 over the year 2017, and the outlook for 2019 is expected to see a growth of about 10 per cent in cargo throughput.
While total imports for 2017 registered 14.17 million metric tonnes(mt), the figure increased by 1.2 per cent to 14.33 million mt in 2018. This comprise 5.86 million mt of liner cargo, 1.89 million mt of break bulk, 3.86 million mt of dry bulk cargo and 2.72 million mt of liquid bulk imports.
Total exports for 2018 also saw a 24.6 per cent increase over 2017 from 6.15 million mt to 7.66 million mt. The Far East region alone received 52 per cent (3.96 million mt) of the total volume of exports for 2018 including significant increases in major commodities such as cocoa beans, cashew nuts, bauxite, timber, manganese and wood products.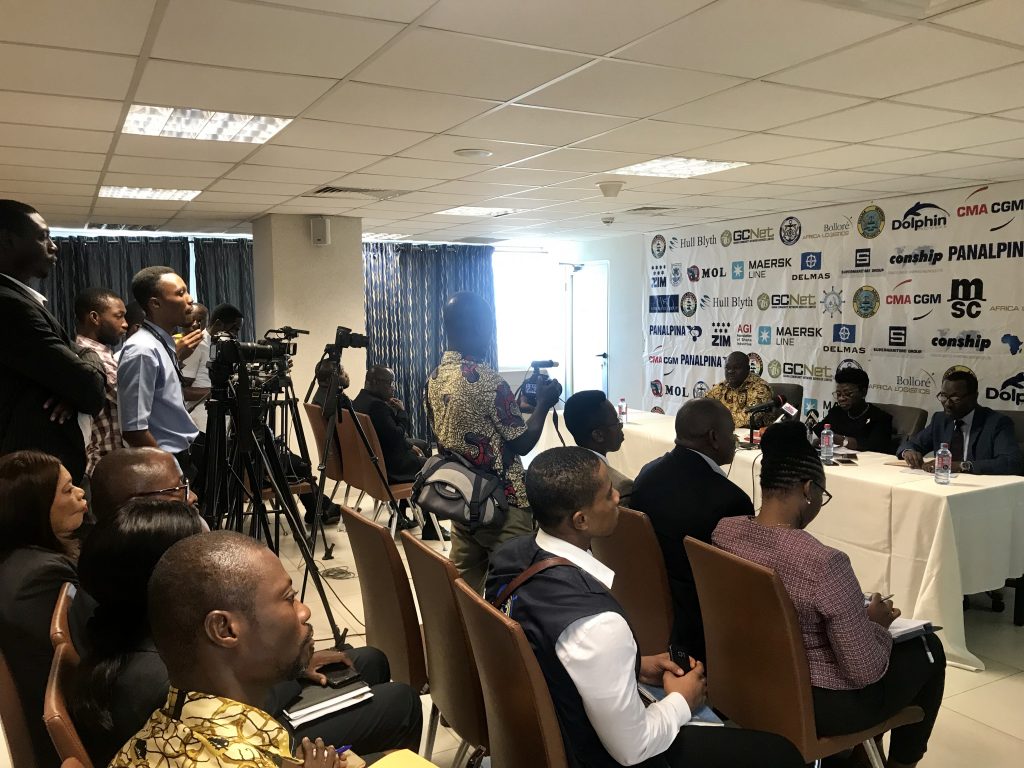 On transit trade, Ghana's total trade between Burkina Faso, Niger and Mali in 2018 amounted to 996,969 mt, representing a decline of 3.2 per cent from the 2017 figure of 998,542 mt. The 2018 transit trade volumes comprise imports of 879,935 mt and exports of 87,034 mt.
The Shipping Quarter and Outlook has been instituted by the GSA to engage the media and provide timely, authentic and accurate information on the shipping industry to the public
For more information on Ghana's 2018 maritime trade performance, click HERE