Stakeholders from the Cocoa Marketing Company (CMC), Ghana Shippers' Authority (GSA) and major shipping lines have begun the cocoa freight negotiation conference in Accra for the 2018/2019 crop season.
The conference which started from Wednesday 26th and ends on 28th September, 2018 is being hosted for the first time in Ghana as previous negotiations for the past two decades were held in Europe.
The three-day meeting would provide the platform for the CMC in collaboration with the GSA and the shipping lines serving Ghana's cocoa trade to negotiate the cocoa freight rate and conditions of shipment of cocoa for the coming season.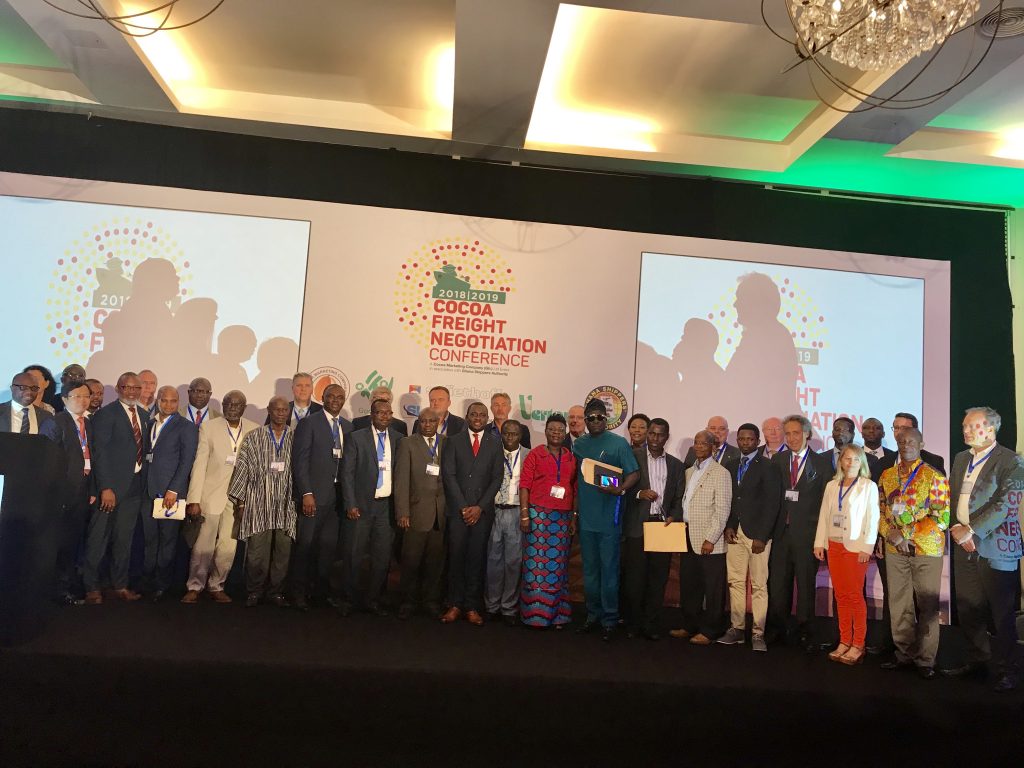 Dignitaries at the 2018/19 Cocoa Freight Negotiation opening ceremony
Speaking at the opening ceremony, the Deputy Minister of Transport Daniel Nii Kwartei Titus-Glover said in view of the increasing seaborne trade volumes of Ghana, the government is into partnerships with private investors to expand the capacities of the ports of Tema and Takoradi to meet the needs of the shipping industry. This, coupled with the institutionalisation of other reforms like the paperless port project will position Ghana to become the go-to maritime hub in the sub-region.
"Ghana's seaborne trade in 2017 increased to 15.9 per over the year 2016. Total exports for 2017, which includes cocoa shipments, also saw a 10.9 per cent increase over 2016 from 5.55 million mt to 6.14 million mt. For the first half of 2018, the country's seaborne trade saw a further increase by 14.3 per cent over the same period in 2017 and it is projected to see a growth of 10 per cent in cargo throughput for the second half of 2018", he said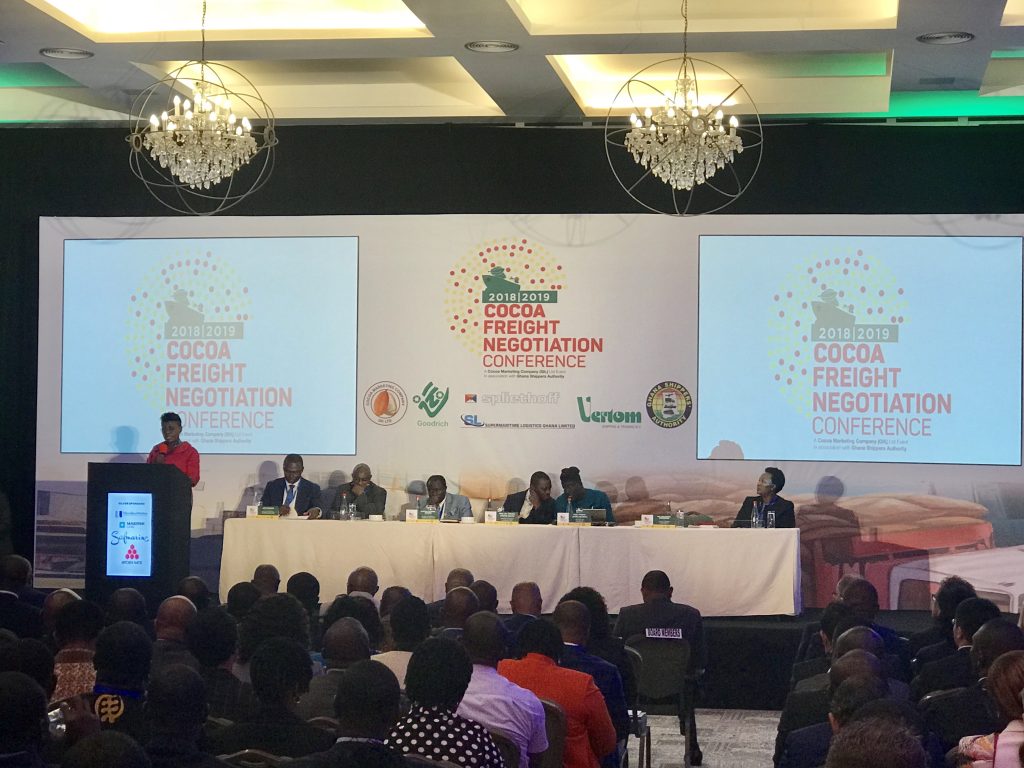 CEO of GSA, Ms Benonita Bismarck addressing the gathering
The Chief Executive Officer of the GSA, Ms Benonita Bismarck, said her outfit has initiated plans to collaborate with Ship Owners and Agents Association (SOAAG) to address the issue of Uncleared Cargoes (UCL) in the ports which, in many cases, involves the containers of shipping lines as well.
"It is our hope that this effort can help reduce the volume of containers caught up in UCL in the ports thus freeing these containers for the businesses of the shipping lines".
The Managing Director of CMC, Mr Joe Forson said the priority of his company is to create a distinct value for Ghana's cocoa beans and become a global leader in the marketing, warehousing and shipping of fermented cocoa beans to all destinations.
The Deputy Minister of Agriculture and chairman of the opening ceremony, Mr Kennedy Osei Nyarko said Government is committed to the development of the cocoa industry for the benefit of the economy.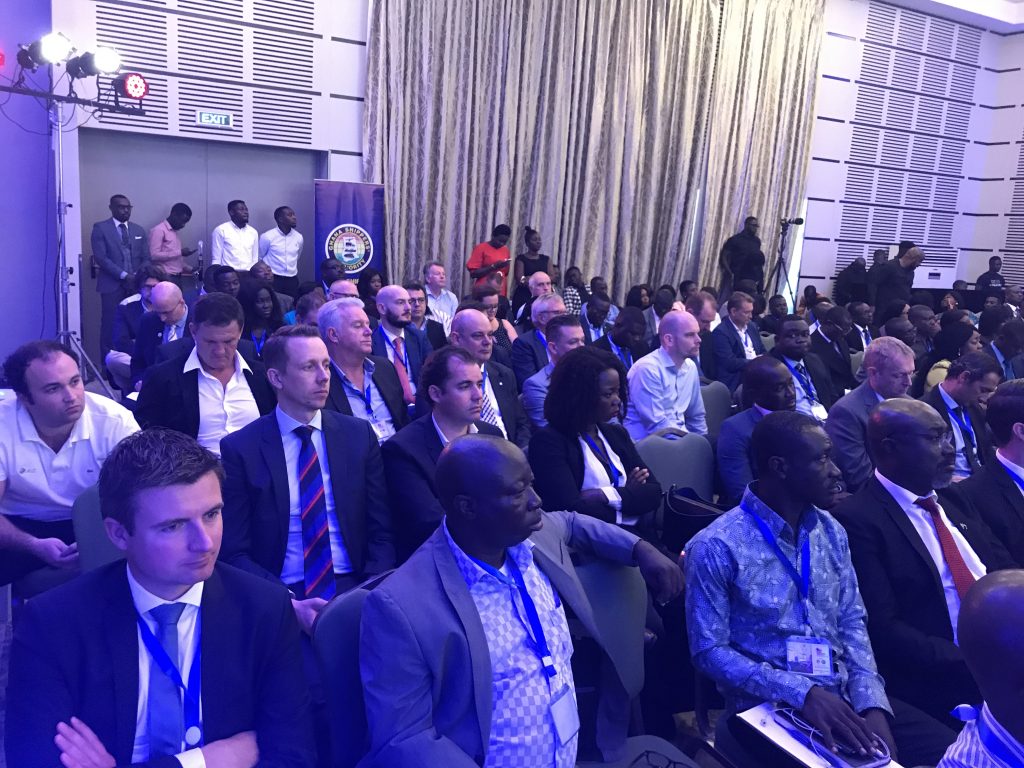 A cross section of shipping lines' representatives