Importers and exporters in the Eastern Region were on Thursday 13th June, 2019 sensitised on the benefits of insuring their goods with local insurance companies at a seminar organised by the Ghana Shippers' Authority (GSA) in Koforidua for members of the Eastern Regional Shipper Committee and other stakeholders.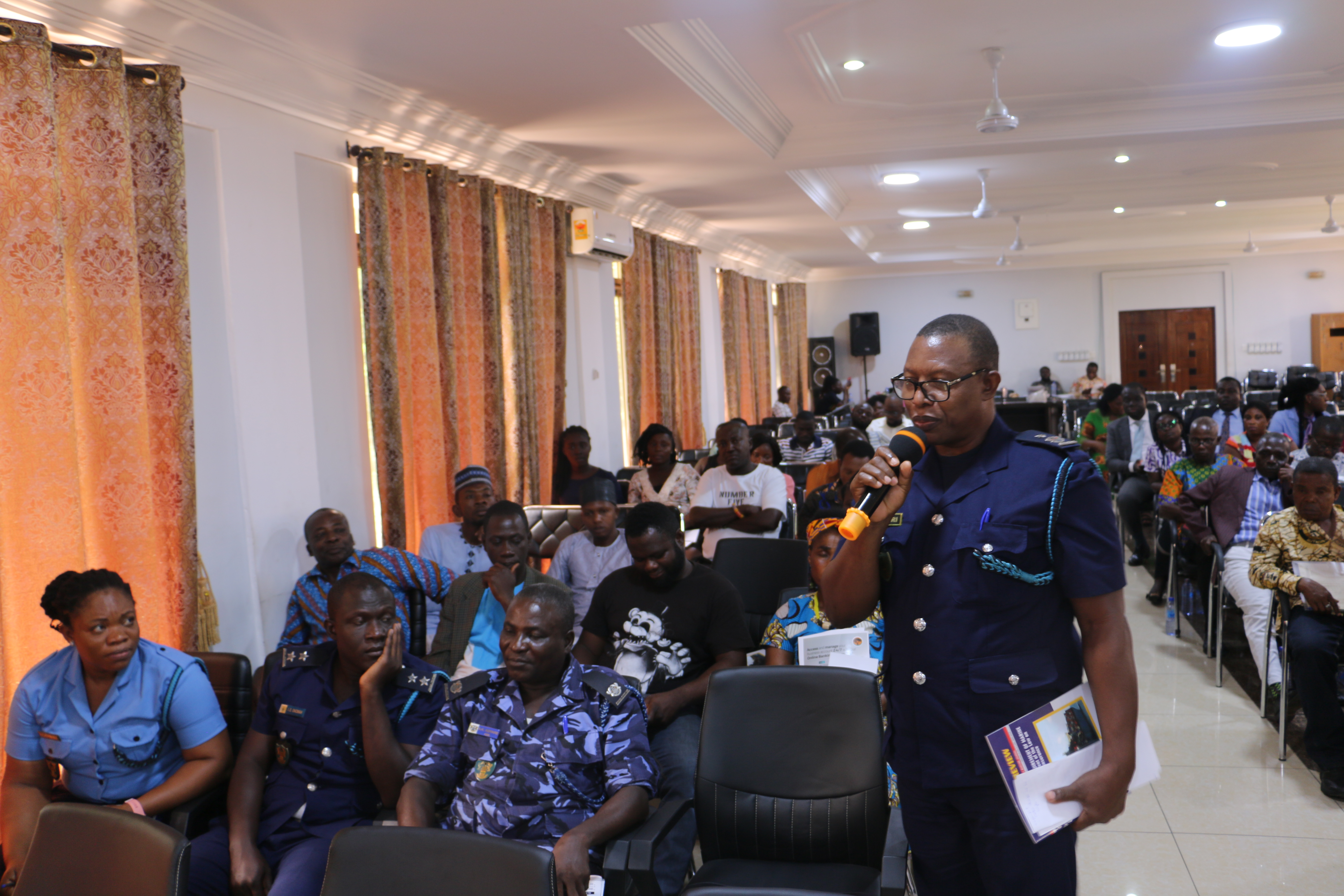 A GRA-Customs Division official making a contribution at the seminar
The Chief Operations Officer of GLICO General Insurance, Mr Solomon Twum Barima advised the shippers to always insure their goods in Ghana because it was easier to make cargo claims with local insurers in the event of a marine accident.
Shippers, he said, also stand to make savings in their businesses because the Ghana Revenue Authority (GRA)-Customs Division would use the same value of the insurance taken locally for Cost Insurance Freight (CIF) in calculating their import duties and levies.
He advised the importers to remit the C&F values of their goods and pay the Insurance in Ghana and later forward the certificate of insurance to GRA-Customs for calculation of duties and levies.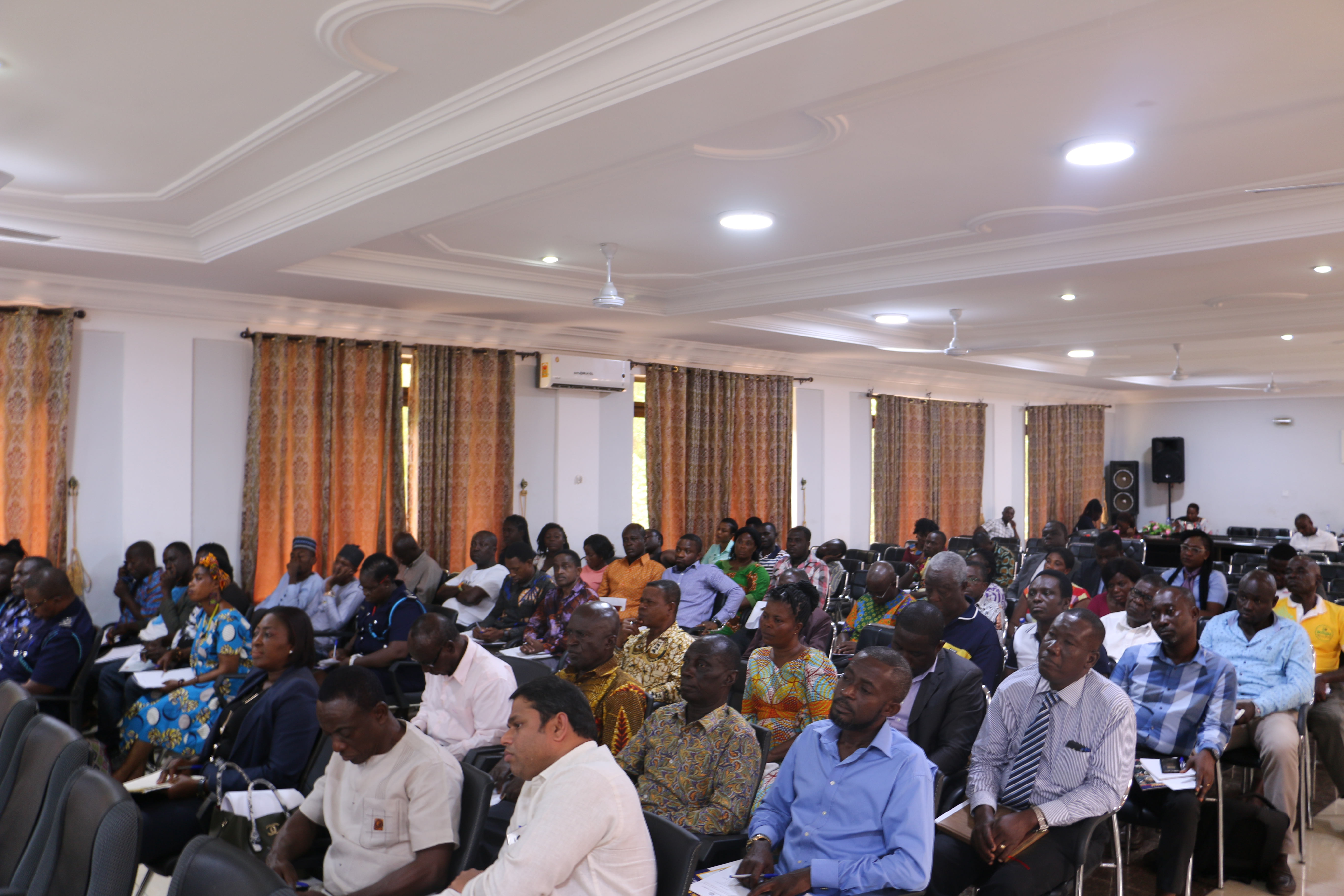 A cross section of the participants
Per the Marine Insurance Act 2006 (Act 724), Section 37(1) (c), unless authorised by the National Insurance Commission, a person shall not enter into a contract of insurance with an offshore insurer in respect of goods, other than personal effects, being imported into the country.
Officials from the Bank of Ghana and the GSA also sensitised the shippers on the importance of repatriating their export proceeds and how to avoid the payment of demurrage in the country's ports respectively.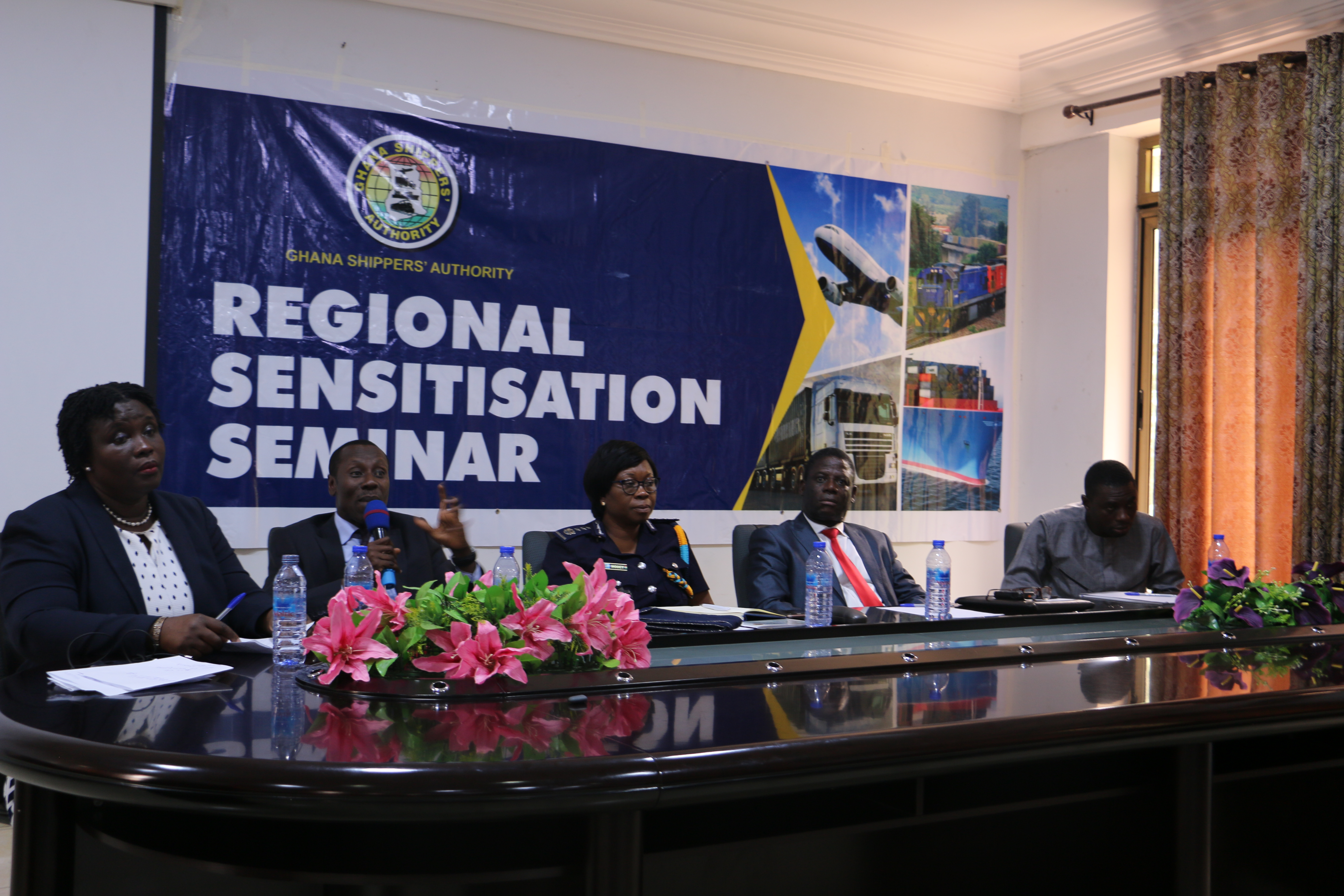 The Tema Branch Manager of the GSA, Mrs Monica Josiah appealed to the shippers to download the ShippersApp to enable them have on-the-go access to negotiated freight and port charges, contacts and locations of shipping service providers, file shipping complaints among other relevant trade information on their mobile phones.
Scores of shippers from the Ghana Oil Palm Development Company Limited, Yilo-Krobo Mango Farmers Association, and the Aburi Craft Village attended the seminar. Other participants included the Ghana Revenue Authority-Customs Division, Ghana Export Promotion Authority, Ministry of Trade and Industry, Ghana Standards Authority and National Board for Small Scale Industries.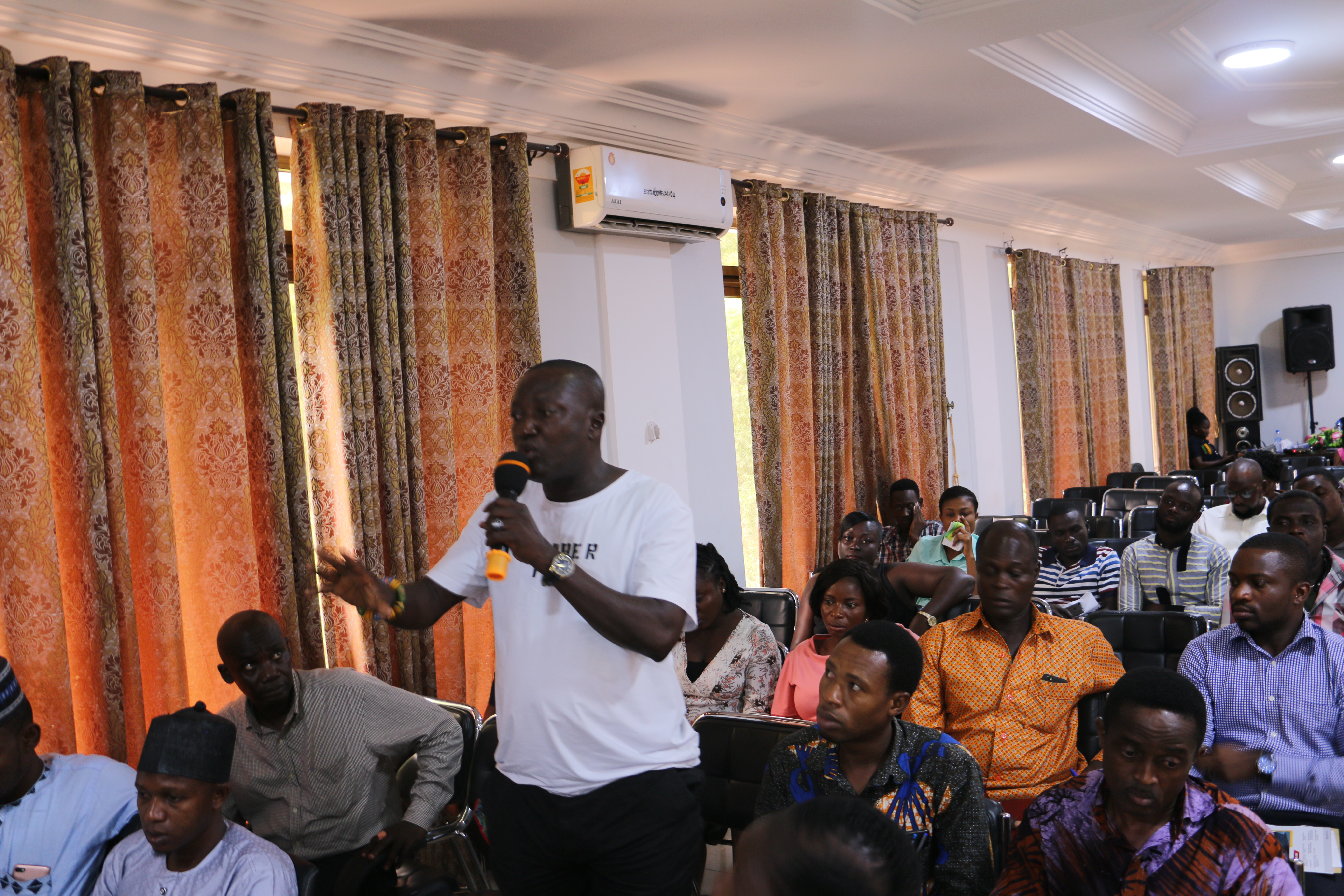 A shipper posing a question during the Q&A session