The Chief Executive Officer (CEO) of the Ghana Shippers' Authority (GSA), Ms Benonita Bismarck, on 21st December, 2018 endorsed a campaign by Punctuality Ghana Foundation to measure punctuality in the light of productivity, growth, development, increasing Government revenue, minimising corruption and making Ghana attractive to foreign investment.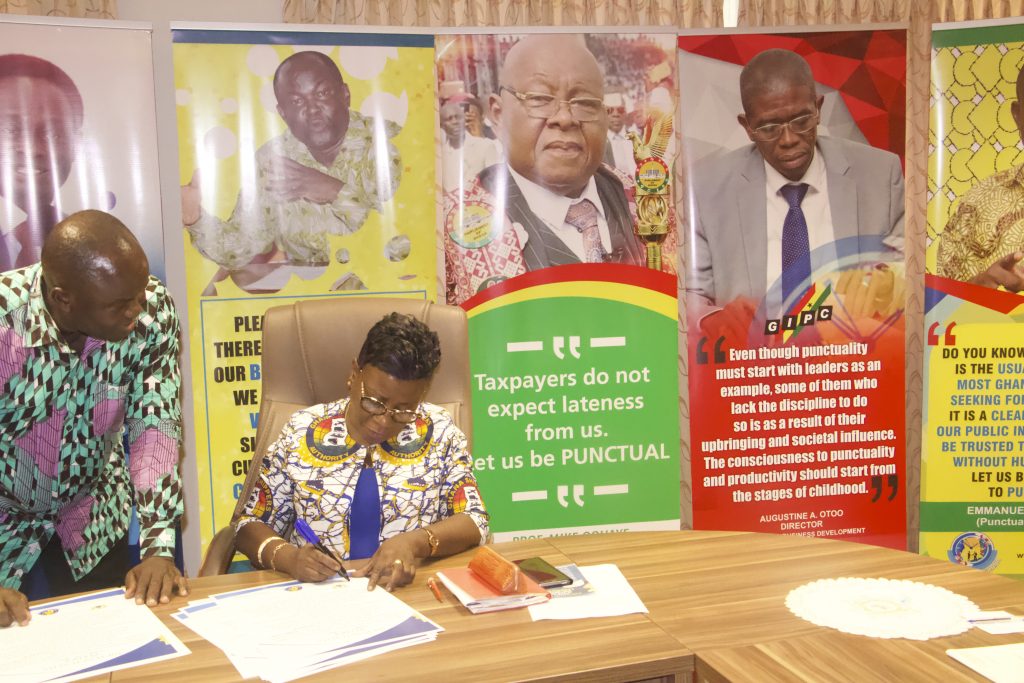 Ms Benonita Bismarck endorsing the Punctuality campaign
She becomes the thirteenth person to sign onto the public education campaign on punctuality and the last in 2018. She is also the first female CEO to support the Foundation's initiative.
Ms Bismarck underscored the need for punctuality for the development of every facet of Ghana. "It is important that punctuality becomes part of us in our work places and everywhere we find ourselves", she added
She said the GSA places premium on reducing the time and cost of doing business at the country's ports in pursuant of its mission of protecting and promoting the interest of shippers in a time-bound shipping industry, hence its support for the punctuality campaign.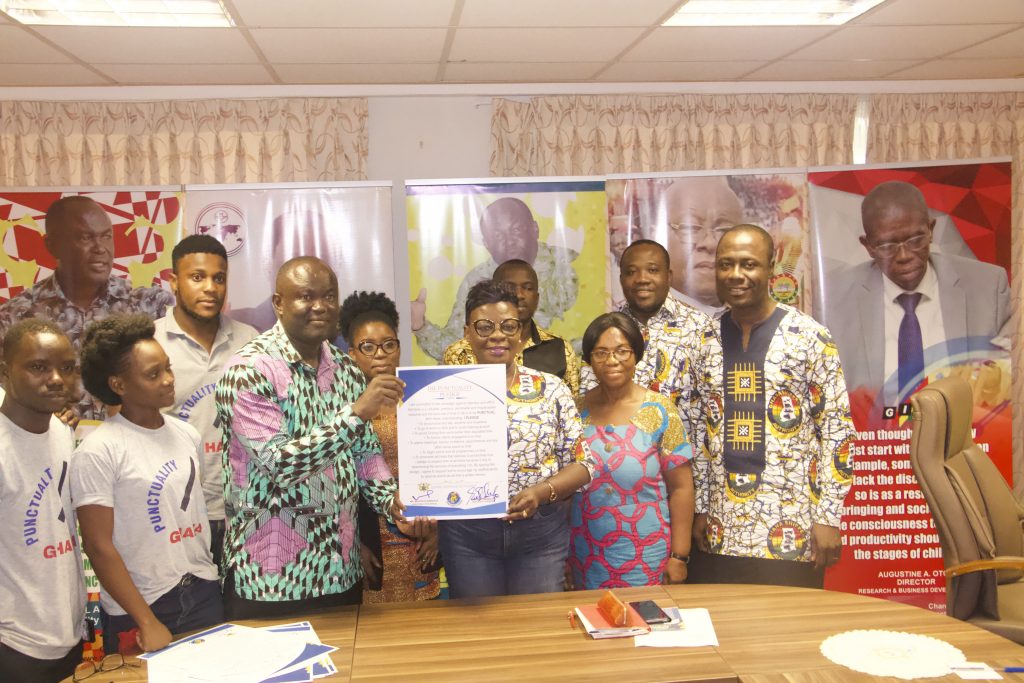 On his part, the Founder and Lead Crusader of Punctuality Ghana Foundation, Emmanuel Amarquaye, commended the GSA for joining the campaign.
He decried the culture of poor attitude towards work and poor time management and called on Ghanaians to respect time to accelerate the development of the country.
The Rt. Hon. Speaker of Parliament, Aaron Mike-Ocquaye and Apostle Professor Opoku Onyinah, former Chairman of the Church of Pentecost are among the team of endorsers who have so far declared public approval for the punctuality campaign.