In line with efforts to protect and promote the interest of shippers, the Ghana Shippers Authority (GSA) through its Port and Infrastructure Committee (PIC) engaged the Meridian Port Services Limited (MPS) on measures needed to improve shipper services at MPS Terminal 3 of the Tema harbour. The engagement was done during a visit by the PIC to the Terminal on Wednesday 18th January 2023.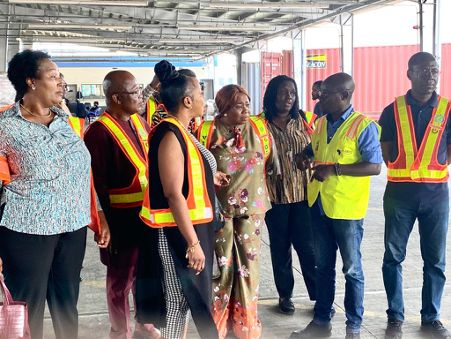 Members of Port and Infrastructure Committee of the GSA at the examination bay at MPS Terminal 3
The engagement was on the back of several reported protocol breaches by shippers and transporters Terminal The breaches reported include the use of rickety vehicles for picking up containers, overstay of trucks after scanning and delays in shipping line notification for export-tagged containers.
The shippers on the other hand also complained about examination delays at the terminal and absence of a weighing scale among others. They requested for specialised forklifts to enhance operations at the Terminal.
The Committee, led by the Board Chairperson of the GSA, Ms. Stella Wilson and the Commissioner of the Customs Division of the GRA, Alhaji Seidu Iddrisu Iddisah had fruitful discussions on the reports received on the state of the services at the Terminal with the Chief Executive Officer (CEO) of MPS, Mr. Mohammed Samara.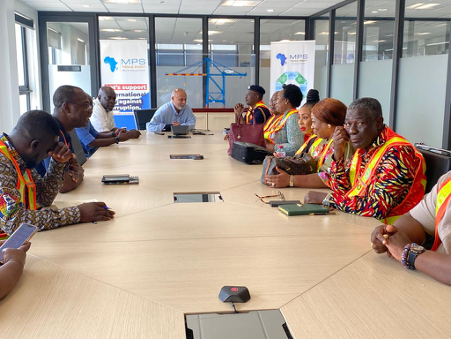 Members of Port and Infrastructure Committee of the GSA in a meeting with  Management of MPS Terminal 3
Ms. Wilson spoke on areas of collaboration between the GSA and the MPS to ensure effective resolution of the challenges. She said; "Our aim is to have a better understanding of the technicalities involved in your operations to enable us to assist shippers with their complaints".
The CEO of MPS, Mr. Mohammed Samara said that management was working to ensure that their services are made mutually beneficial to all stakeholders. To that end, the Terminal has leveraged on advanced technologies such as the Truck Appointment System (TAS) to enhance the operations at the Port. He further said that the adaptation of the TAS has led to a reduction in the time required for the clearing of goods, putting Ghana on her way to becoming a hub for trade in West Africa.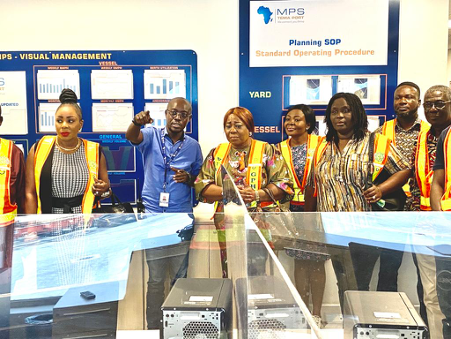 Members of Port and Infrastructure Committee of the GSA at Standard Operating Procedure office of MPS Terminal 3
The Committee was led on a tour of some areas of the Terminal including the Standard Operating Procedure office, the Export Scanners Terminal, Drivers Help Desk, Quayside, the Import Scanners Building and the Holding Area to give them a first-hand experience of how activities are conducted at the Terminal.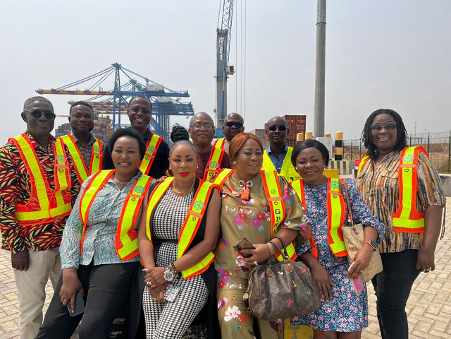 Members of Port and Infrastructure Committee of the GSA at Standard Operating Procedure office of MPS Terminal 3