The Ghana Shippers' Authority (GSA) has organised a sensitisation workshop on road safety regulations for haulage truck drivers and owners in Takoradi on 23rd October, 2019.
The workshop, the first of its kind to be held in the oil city, comes after the GSA organised a similar one earlier this year in Tema for transit truck drivers who ply Ghana's transit corridors to destinations in Burkina Faso, Niger and Mali.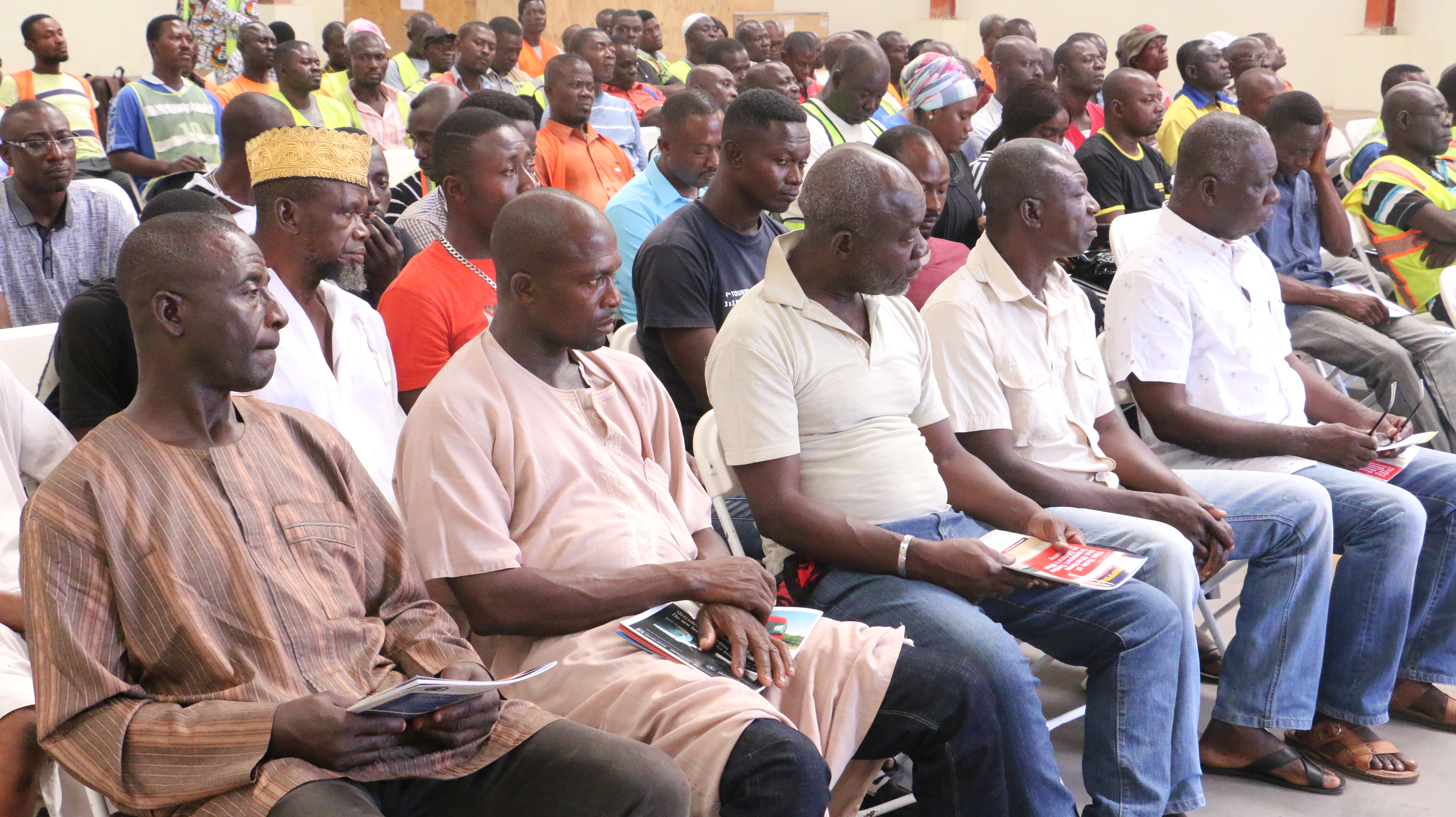 A section of the drivers at the workshop
Resource persons from the Ghana Highways Authority (GHA), Ghana Police Service (MTTD), Customs Division of the Ghana Revenue Authority (GRA) and the National Road Safety Authority(NRSA) sensitised the drivers on role of customs in the transit trade, new transit trade procedures; road safety issues along the corridor; vehicle and driver requirements and the Axle Load Regulations in Road Traffic Regulations , 2012 (L.I 2180).
The Chief Executive Officer (CEO) of the Ghana Shippers' Authority, Ms Benonita Bismarck in an address appealed to all stakeholders to contribute their quota to make Ghana's transit corridor the most preferred in the sub-region.
She called for further commitment from stakeholders in the shipping and logistics industry to finding solutions to the plethora of challenges affecting the growth of the transit trade in Ghana.
A haulage driver making a contribution during the workshop
Ms. Bismarck disclosed that the GSA, over the last two years, has instituted an e-platform for haulage drivers to report Non-Tariff Barriers. The performance report of the platform has since indicated an average of 98 per cent resolution of complaints against the police, axle load officers, customs and other operatives along the country's corridors.
She made these remarks in a statement read on her behalf by the Head of Freight and Logistics of the GSA, Mr. Fred Asiedu-Dartey.
For his part, the Takoradi Branch Manager of the GSA, Mr Charles Darling Sey said the Authority will continue to deepen its relationship and collaboration with all stakeholders in the shipping and logistics industry for the interests of shippers in Ghana.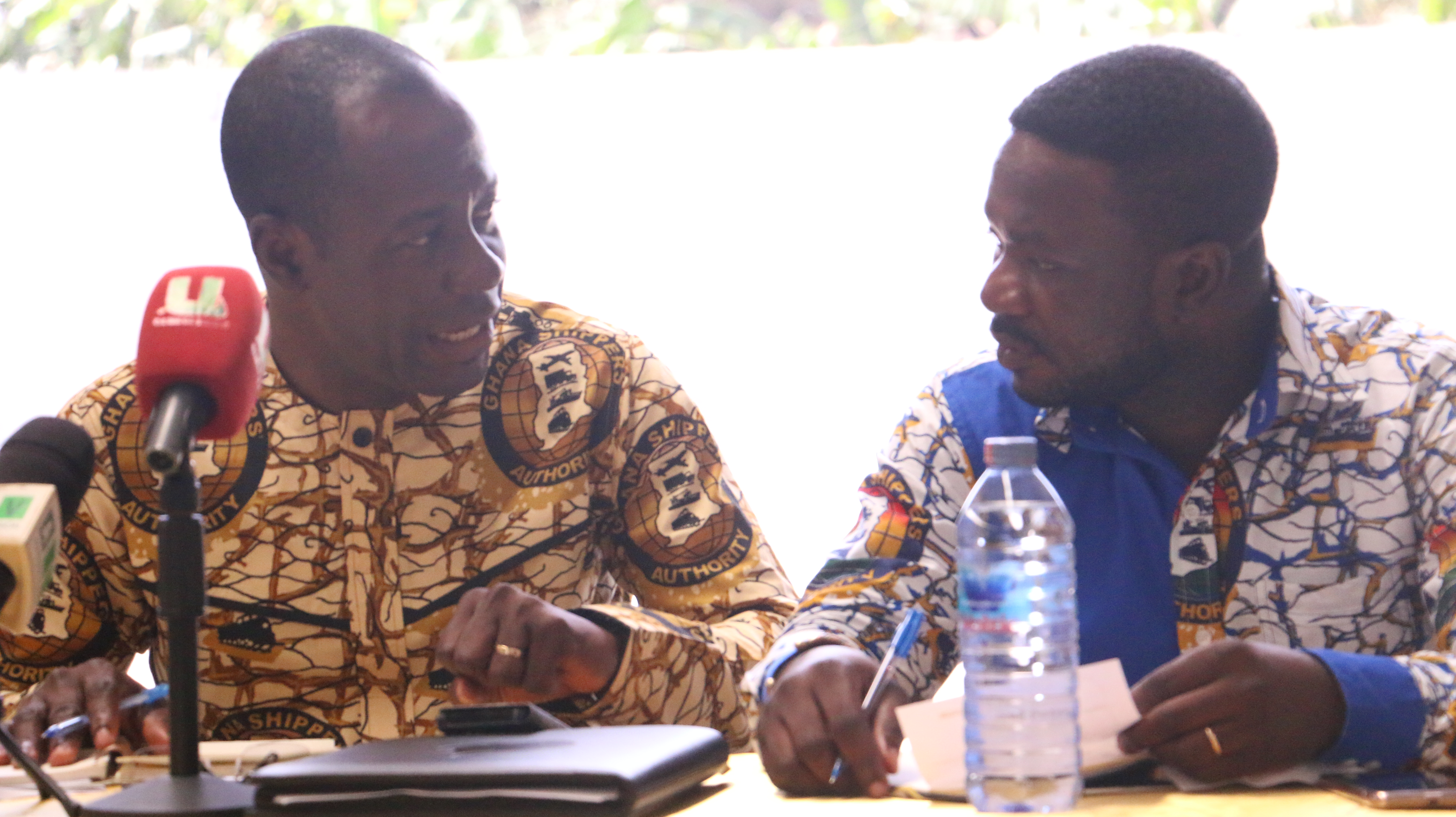 Mr Fred Asiedu-Dartey (left) in a chat with the Takoradi Branch Manager, Mr Charles Darling Sey