The second session of the French proficiency course for freight forwarders organised by the Ghana Shippers' Authority (GSA) in partnership with the French Embassy is expected to begin on 1st April, 2019.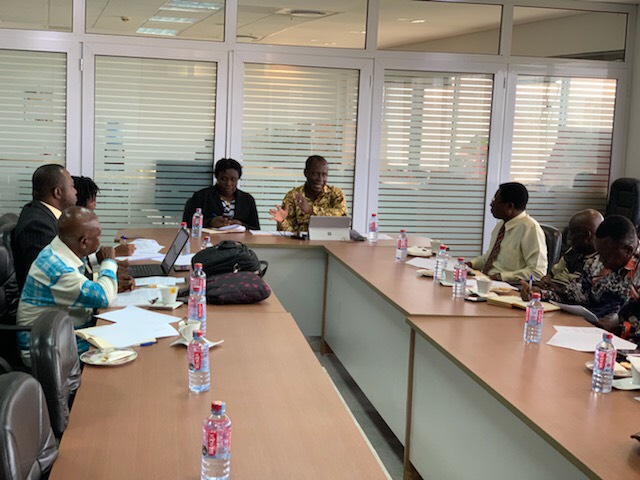 The course which is organised for freight forwarders operating in the Port of Tema will among others facilitate communication and trading between Ghanaian freight forwarders and shippers from Niger, Mali, Burkina Faso and other French speaking countries.
At the first quarter meeting with the executives of the Customs Brokers Association-Ghana (CUBAG) on 19thMarch, 2019, Mr Fred Asiedu-Dartey, Head of Freight and Logistics of the GSA commended members of the Association for participating in the inaugural class last year.
He encouraged them to take part in the second session of the class and expressed optimism that the initiative would be of huge benefit to Ghana's transit trade by closing the language barrier with its neighbouring countries.
The meeting also discussed among others, issues surrounding Uncleared Cargo List (UCL) and the need to sensitise government agencies and other stakeholders on the laws governing its regime.
After the meeting with CUBAG, the GSA also engaged the executives of the Association of Custom House Agents Ghana (ACHAG) to discuss other pertinent issues affecting their operation and the shipping industry.
Thirty selected freight forwarders from the Ghana Institute of Freight Forwarders (GIFF), CUBAG, ACHAG and Federation of Freight Forwarders Association of Ghana (FFFAG) would be befitting from the French proficiency course.