The Ghana Shippers' Authority (GSA) has bid farewell to the outgoing Managing Director (MD) of Maersk Ghana Limited, Mr. Kevin Taylor at a meeting held in Tema on 19th August, 2020.
The Chief Executive Officer (CEO) of the GSA, Ms. Benonita Bismarck presented a plaque to Mr. Taylor in appreciation of his partnership and special service to shippers during his four-year tenure.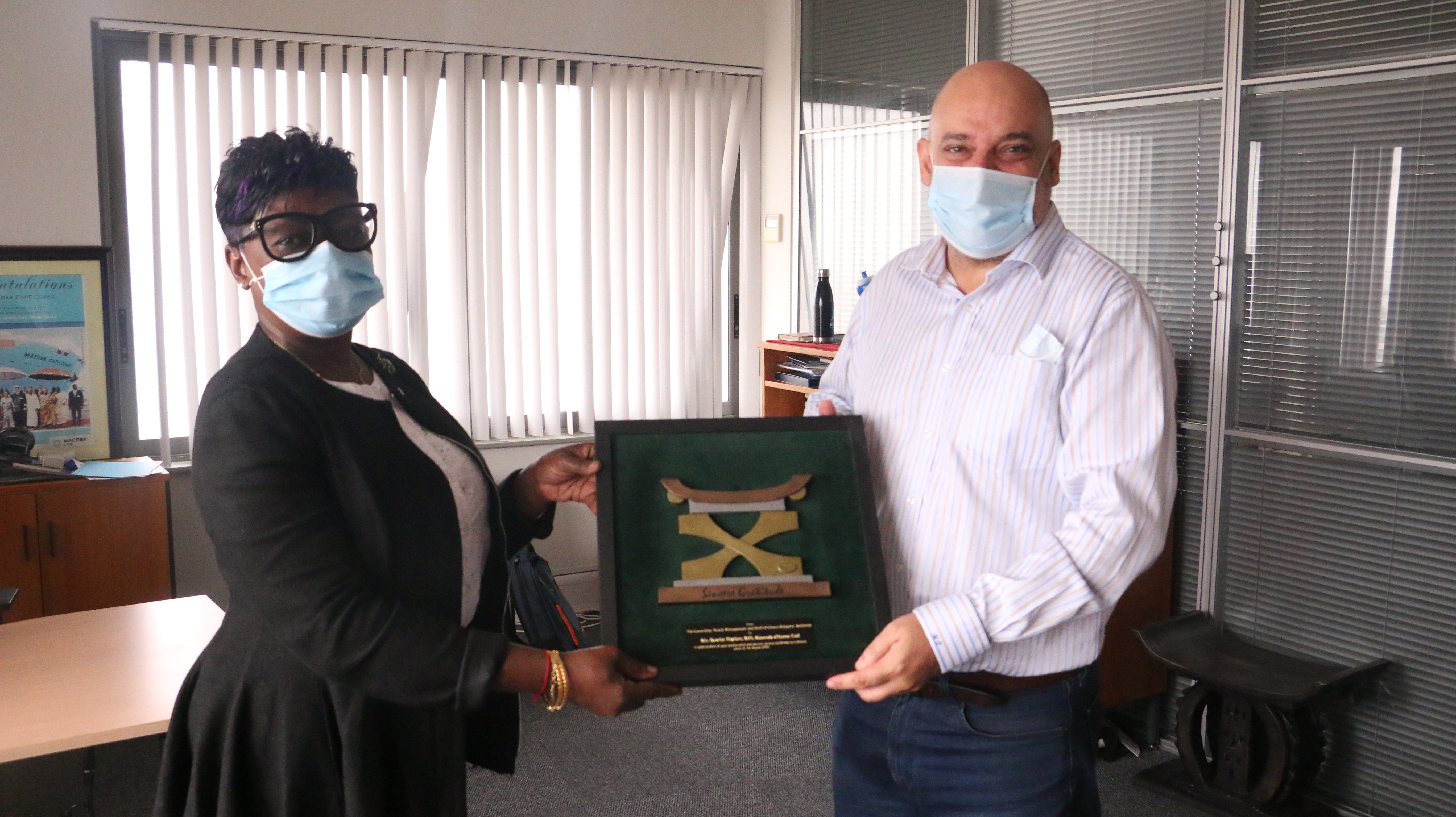 Ms. Bismarck commended the outgoing Maersk MD for his open-mindedness and forthrightness on varied issues the GSA had engaged him on in addressing concerns of shippers in Ghana.
She underscored the importance of continuous engagement with shipping service providers to create the needed atmosphere for dialogue in resolving mutual concerns of all stakeholders in the shipping and logistics industry.
On his part, Mr. Taylor expressed gratitude to the GSA for the recognition of Maersk Line's contribution to Ghana's seaborne trade under his tenure.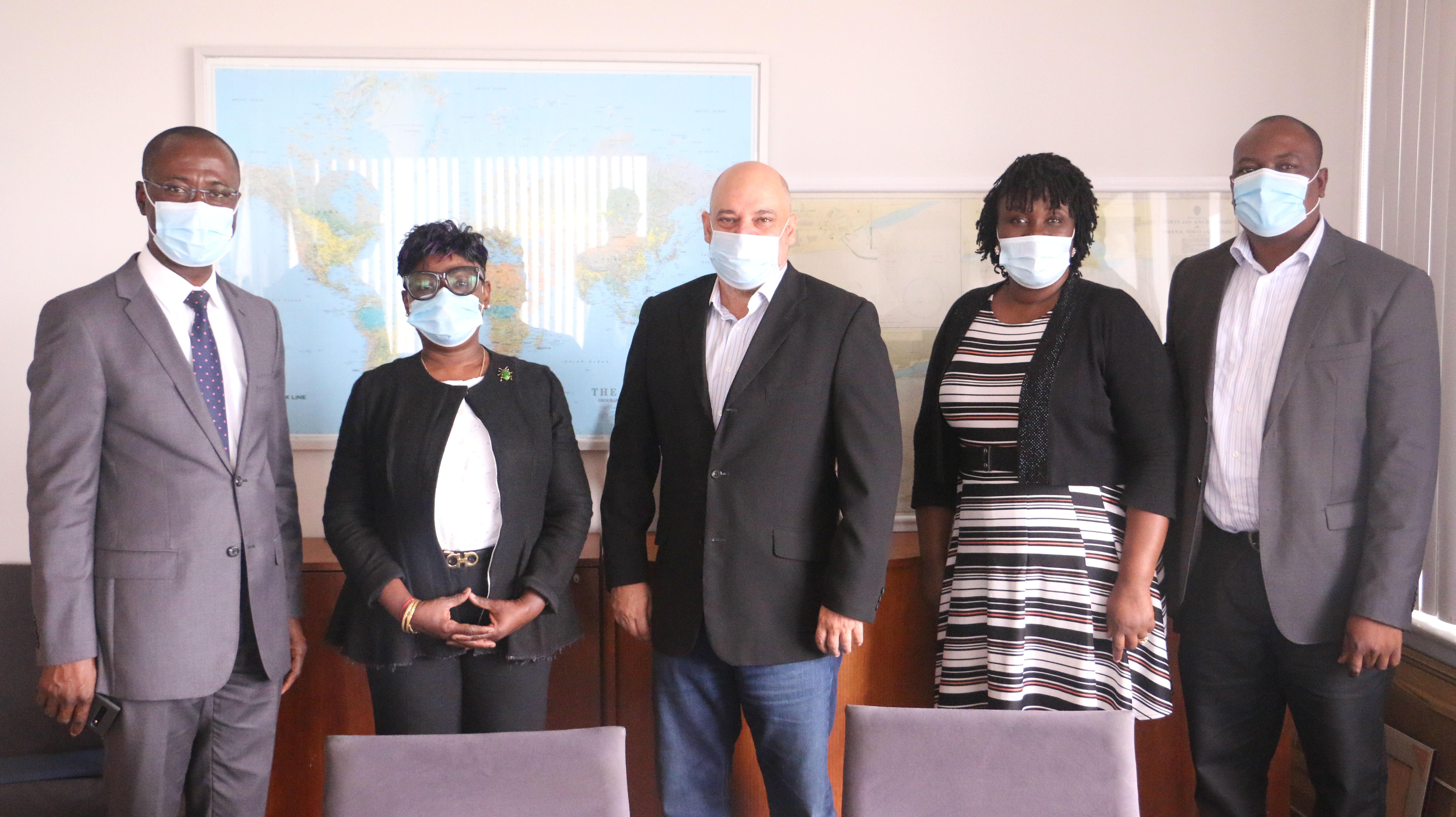 He said Maersk has been committed to the promotion and development of local talents across its offices in the sub-region. The current country Managing Directors in Nigeria, Togo and Benin are indigenes, positions he said were hitherto occupied by expatriates. Mr. Razak Ngula, a Ghanaian, is the new Managing Director of Maersk Ghana Ltd.
Maersk Line is the biggest handler of Ghana's containerised cargo, break bulk and liner trade.