Livestock traders in the Upper East Region have been educated on the modalities they need to follow to engage in the import and export of livestock.
The traders were enlightened at the 2nd quarter Upper East Regional Shipper Committee (UERSC) meeting held on 18th May 2023 in Bolgatanga.
The Chief Technical Officer of the Veterinary Services Division (VSD) of the Ministry of Agriculture, Mr.Eric Agongo Akugre took participants through the regulations for transporting livestock.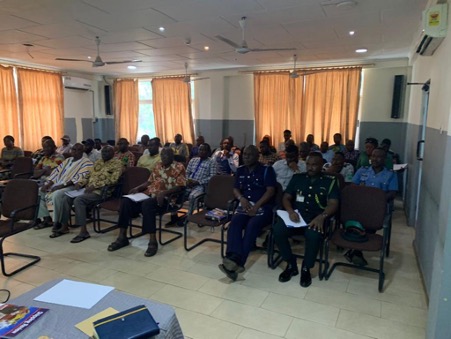 He mentioned that the key functions of the VSD include regulating and controlling the import and export of animals, animal products and biological substances to and from the country. Through the discharge of these functions, they protect public health by controlling animal diseases that are communicable to human beings.
He explained to members why for example, an ante-mortem tests needs to be carried out on animals before they are moved from one location to another.
This sensitization became necessary after the Branch received complaints from cattle dealers that, when transporting cattle from the Northern part of the country to the southern part, the Police accosts them regarding permits from VSD.
Mr. Akugre responded to those concerns by indicating that import and movement permits are both granted at the border. He clarified that when cattle reared in Ghana are being moved, they do not require import permit, but only movement permit, therefore, demands for import permits on such animals are not allowed.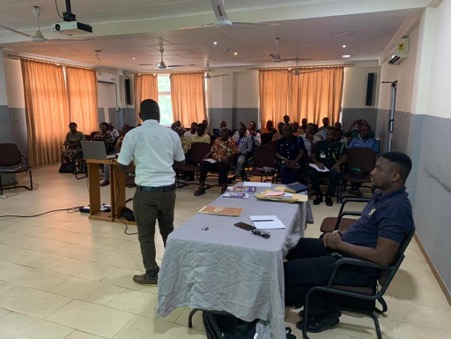 The Tamale Branch Manager of the Ghana Shippers' Authority (GSA), Mr. Frederick Atogiyire mentioned that the GSA has been sensitizing officers stationed at the security checkpoints to fast-track inspections of cargo trucks especially trucks carrying animals to assist shippers to meet deadlines. He implored the cattle dealers to always travel with their permits and other requisite documents to enable the processes required by law to be expedited.