Members of the Parliamentary Select Committee on Roads and Transport Wednesday March 21, 2018 paid a working visit to the Ghana Shippers' Authority (GSA).
The Chairman of the Committee, Samuel Ayeh-Paye (Hon), said the visit was for the Committee to acquaint itself with the programmes and projects of the Authority and the challenges it faces in its operations.
He pledged the Committee's support to the Authority to enable it execute its mandate of protecting and promoting the interest of shippers in Ghana.
The Committee's mandate is to assist the Ministries of Transport, Aviation, Roads and Highways and all agencies and departments working under them to discharge their duties well. The GSA, as a state agency, operates under the auspices of the Ministry of Transport.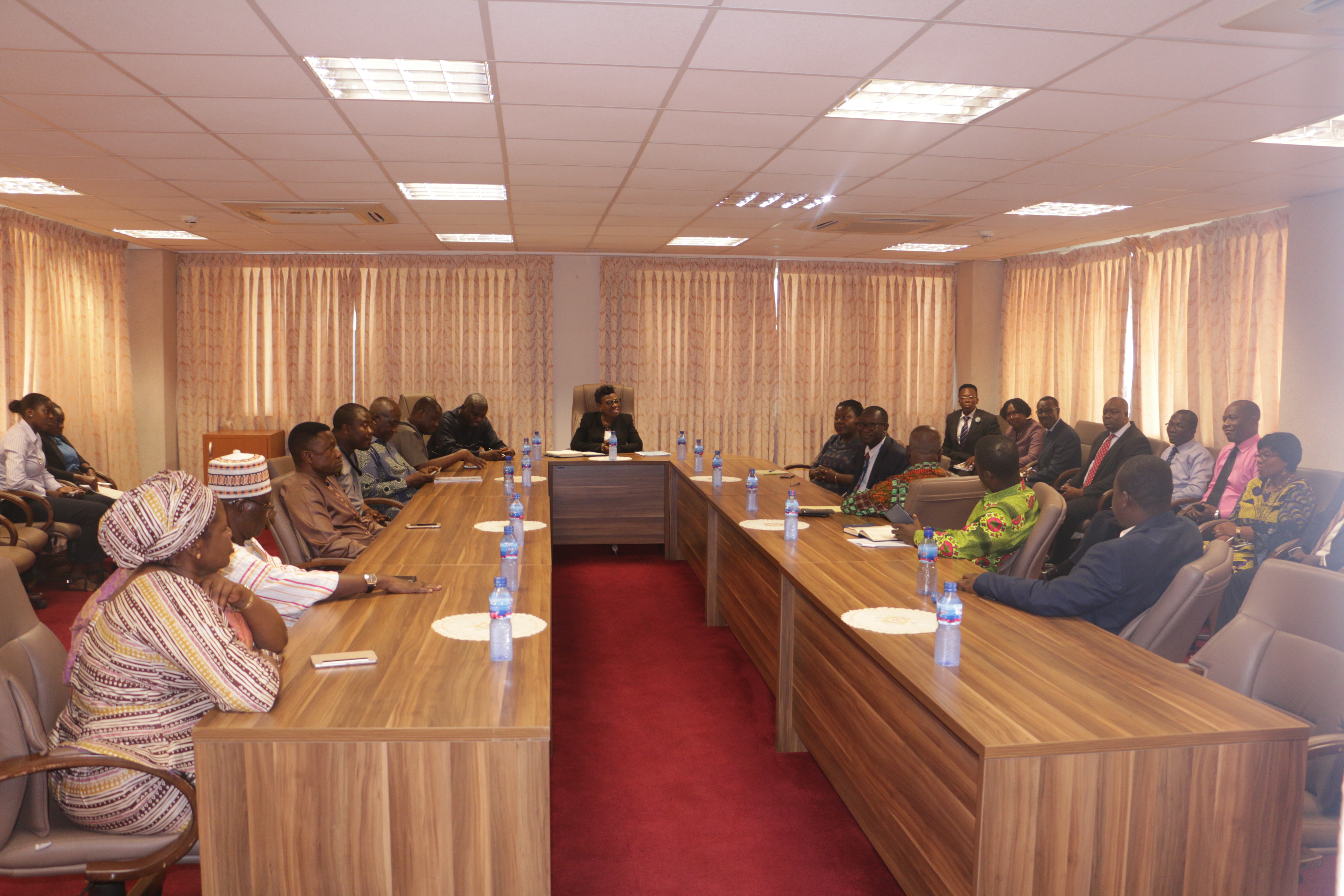 The Chief Executive Officer of the GSA, Ms Benonita Bismarck, assured members of the Committee of the Authority's commitment to protect and promote the interest of shippers in Ghana in relation to port, ship and inland transport problems to ensure quick, safe and reliable delivery of import and export cargoes at an optimum cost.
The Authority, in deepening its engagements with shippers across the country, began the year with the establishment of an office in Tamale to attend to the needs and concerns of shippers in the Northern, Upper West, and Upper East Regions, she added.