The Chief Executive Officer (CEO) of the Ghana Shippers' Authority (GSA), Ms Benonita Bismarck has lauded the Inspector-General of Police (IGP), Mr James Oppong-Boanuh for his latest directive to check the unprofessional conduct of some police officers on Ghana's transit corridor.
She said the development was a bold step taken by the police administration and was hopeful it will contribute to the elimination of Non-Tariff Barriers along the country's transit corridors.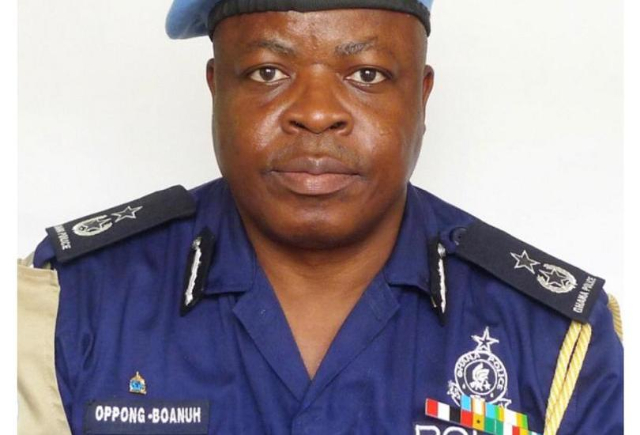 Ms. Bismarck gave the commendation in a speech read on her behalf by the Head of Freight and Logistics of the GSA, Mr Fred Asiedu-Dartey at a sensitisation workshop held for haulage truck drivers and owners in Takoradi on 23rd October ,2019.
"The Ghana Shippers' Authority has for some time now been undertaking fact-finding missions along the major transit corridors in the country. These exercises have unearthed very serious infractions of our Road Traffic Regulations, police harassment, malpractices at the Axle Load Stations, among others.", she added.
Per the IGP directive, a special task force has been instituted to conduct periodic checks on the roads by interviewing drivers and other road users to collect information on unprofessional conduct of police officers.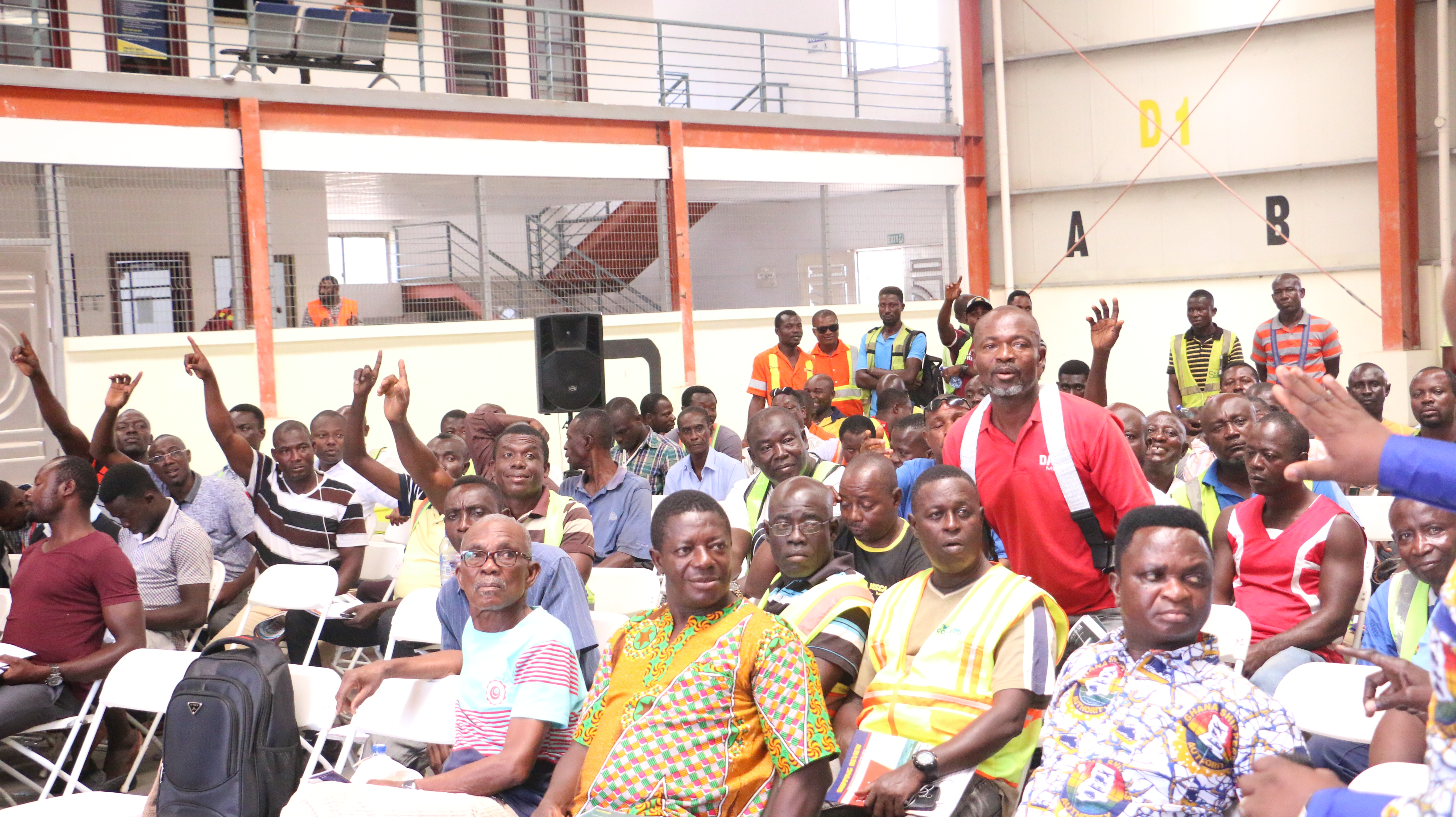 Section of the participants during question and answer time
Senior police officers supervising highway patrols, barriers and snap checks are enjoined to make themselves readily accessible to receive complaints relating to extortion and deliberate delays.
The directive also assured the public of expeditious resolution of complaints received by the police and appealed for the maximum cooperation of all for the success of the exercise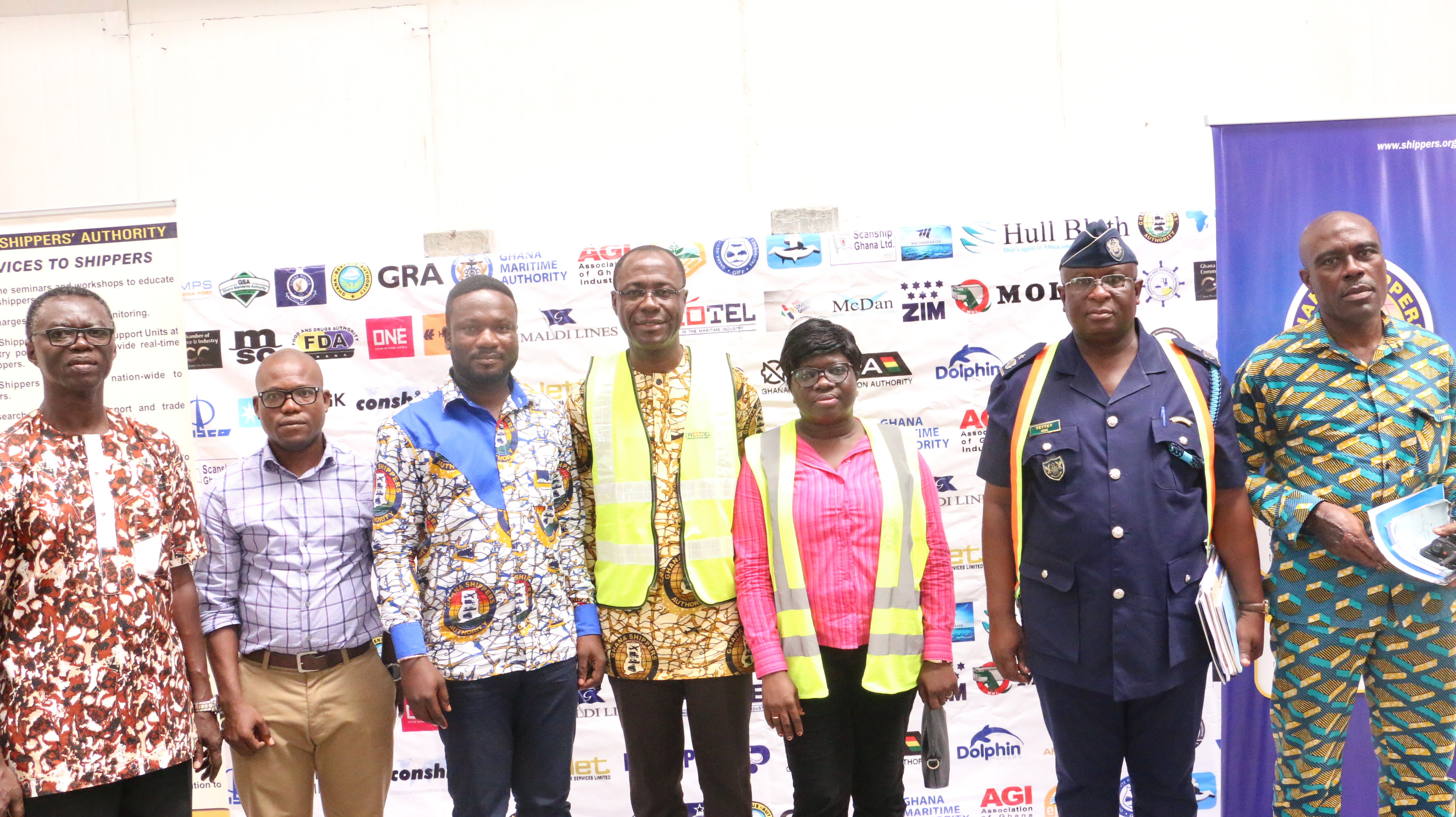 A group photo of resource persons after the workshop