The Chief Executive Officer (CEO) of the Ghana Shippers' Authority (GSA), Ms. Benonita Bismarck has won the Woman of Excellence Award for the Public Sector at the second edition of the Ghana Business Awards held on 25th October, 2019 in Accra.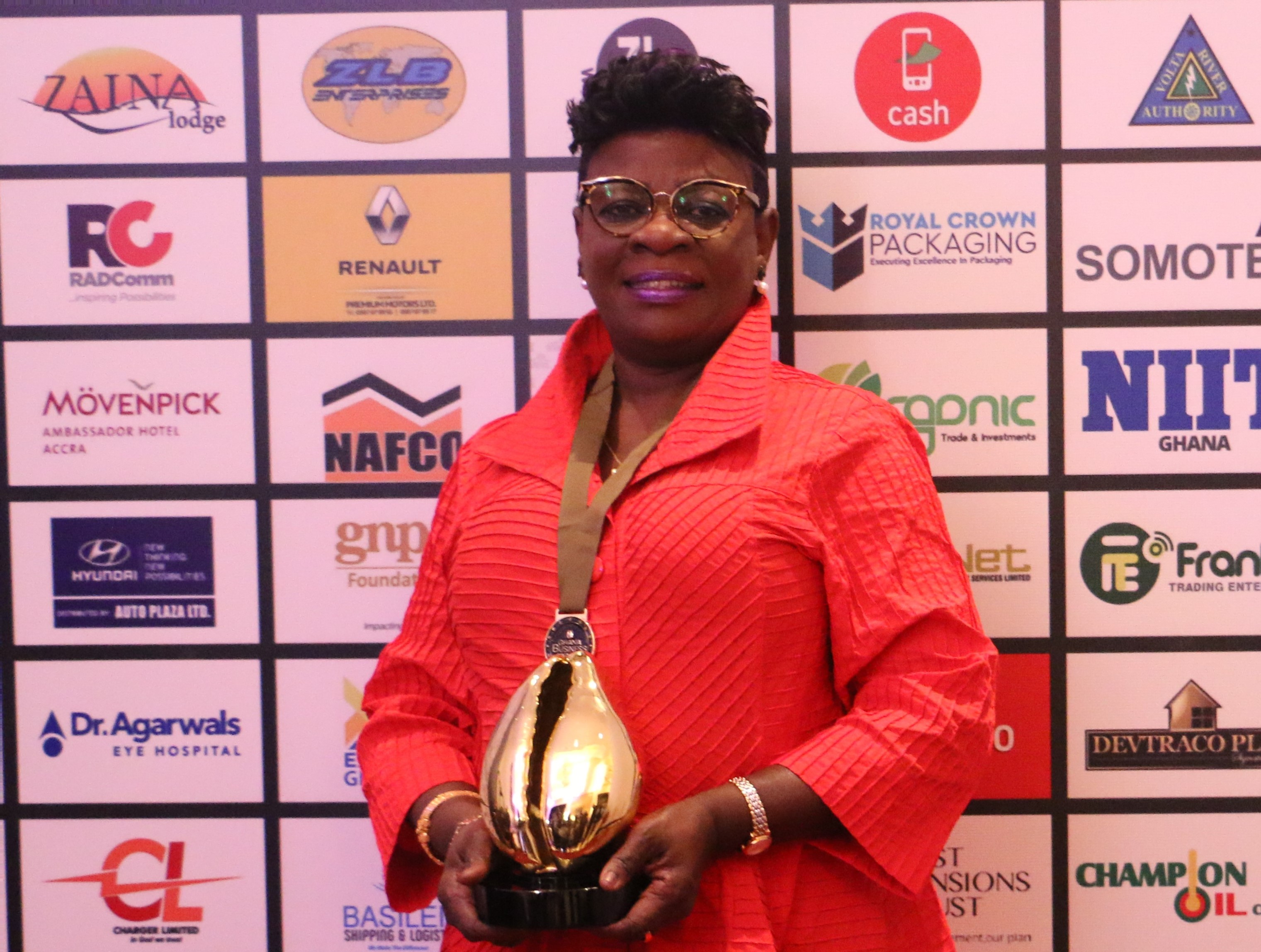 Ms Benonita Bismarck, recipient of the Woman of Excellence Award for the Public Sector
She was awarded for leading the GSA to institute measures and interventions to protect and promote the interests of shippers in Ghana.
Since her assumption of office, the GSA has embarked on nationwide campaigns by organising seminars and stakeholder workshops for shippers and stakeholders in the shipping and logistics sector on contemporary industry issues.
Members of trade associations such as the Ghana Union of Traders' Associations (GUTA, Association of Ghana Industries (AGI) and other shippers across the country have been educated on how to avoid the payment of demurrage in the country's ports, the benefits of local insurance, best export practices and procedures among others.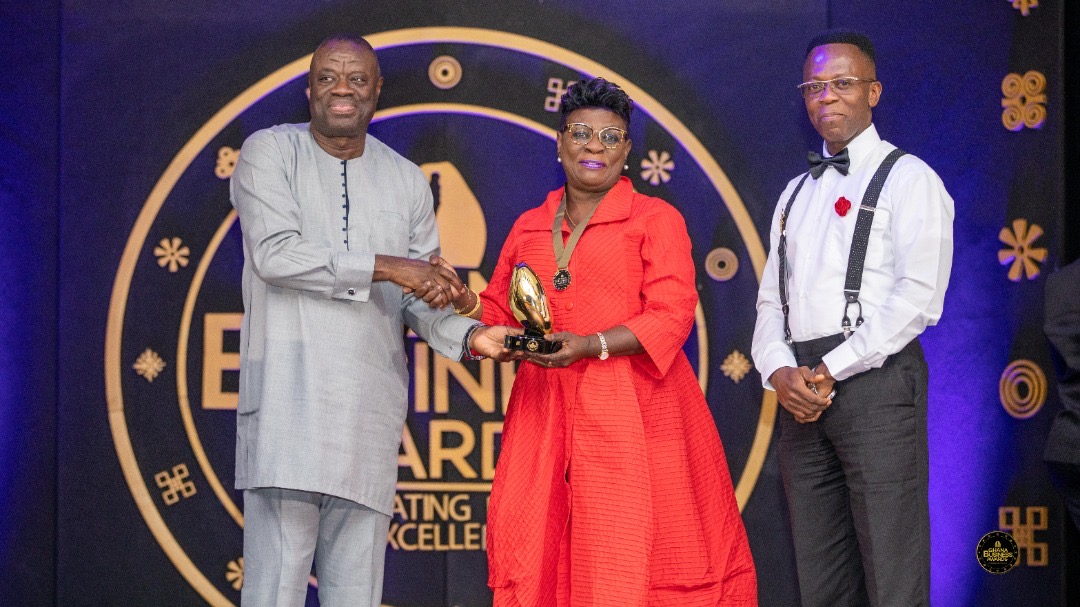 Ms Bismarck receiving the award from the Minister of Business Development, Mr Ibrahim Awal Mohammed
The over 60 award winners of the night also included Mr Ernest Koranteng of Ernest Chemist, Entrepreneur of the Year; Global Cargo and Commodities Ltd, Logistics Provider of the Year; Kingdom Exim Ghana Ltd, Exporter of the Year, among others.
The Ghana Business Awards is a prestigious awards programme that recognises and rewards excellence across all sectors in Ghana. The Awards provides a platform to recognize individuals and companies that play a significant role in the growth and development of their business sector while recognising the key functions within the sector that promote growth and sustainability.