The Ghana Shippers' Authority (GSA) and the Ghana Institute of Freight Forwarders (GIFF) have pledged to collaborate and deepen engagements with each other for the benefit of shippers and other stakeholders.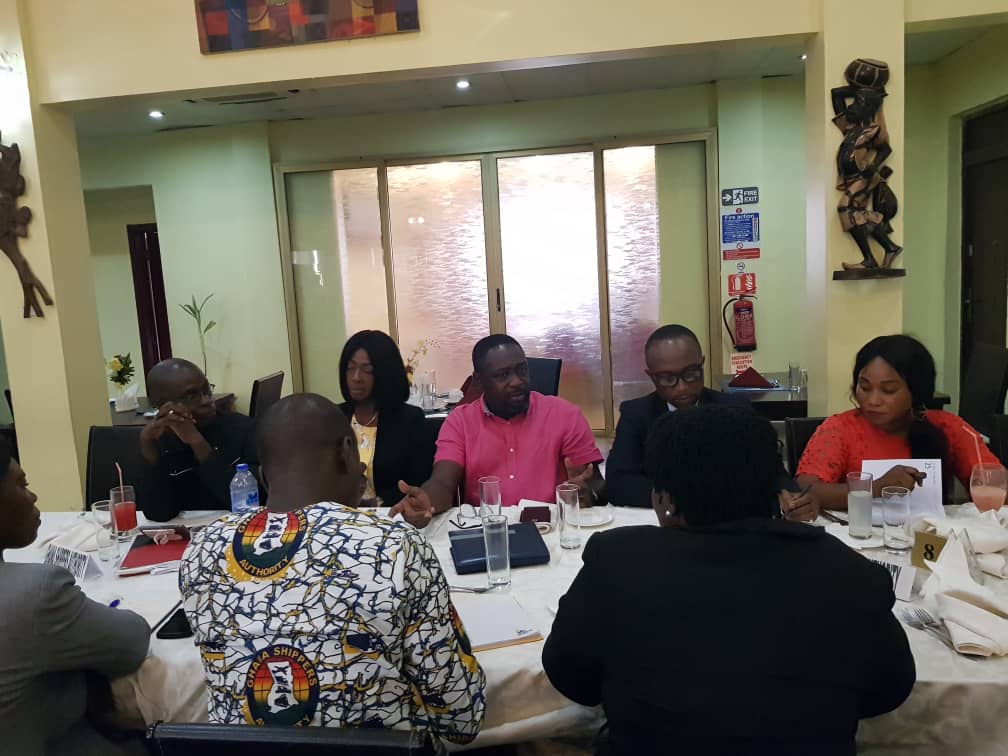 The two institutions made the commitment at a meeting organised by the Authority with the executives of GIFF in Tema on 12th March, 2019 to discuss pertinent issues affecting the shipping industry.
Mr. Kwabena Ofosu Appiah, President of GIFF, gave an overview of the developments in the industry in 2018 and how it has impacted on the cost of doing business at the ports and the logistics value chain.
He said the gains made with the implementation of the Paperless Port project in 2017 have been eroded with the introduction of policies such as Tax Stamp, Eco Levy, UNIPASS and CTN.
Mr Ofosu Appiah said the policies brought about inefficiencies with its attendant costs in the processing of transactions at the ports. The policies also brought in their wake uncertainties which affected business confidence, thus hampering the smooth and efficient management of cargo transaction.
On the way forward, GIFF called for the scrapping of the compliance seat within the Paperless Port system to overcome delays and associated costs, a renewed impetus for the paperless port system through improved supervision of the system, introduction of Standard Operating Procedures at the terminals to ensure efficiency among others.
The Head of Freight and Logistics of the GSA, Mr Fred Asiedu-Dartey assured the freight forwarders of his organisation's commitment to facilitate trade. He promised it will engage the appropriate authorities to address their concerns.