The Cocoa Marketing Company (CMC) in collaboration with the Ghana Shippers' Authority (GSA) have successfully negotiated with 24 shipping lines for the freight and conditions of shipment of Ghana's cocoa for the 2020/2021 crop season.
After lengthy negotiations, the rates and the conditions of shipment agreed for the 2019/20 season have been maintained for the 2020/2021 season to all destinations across the world.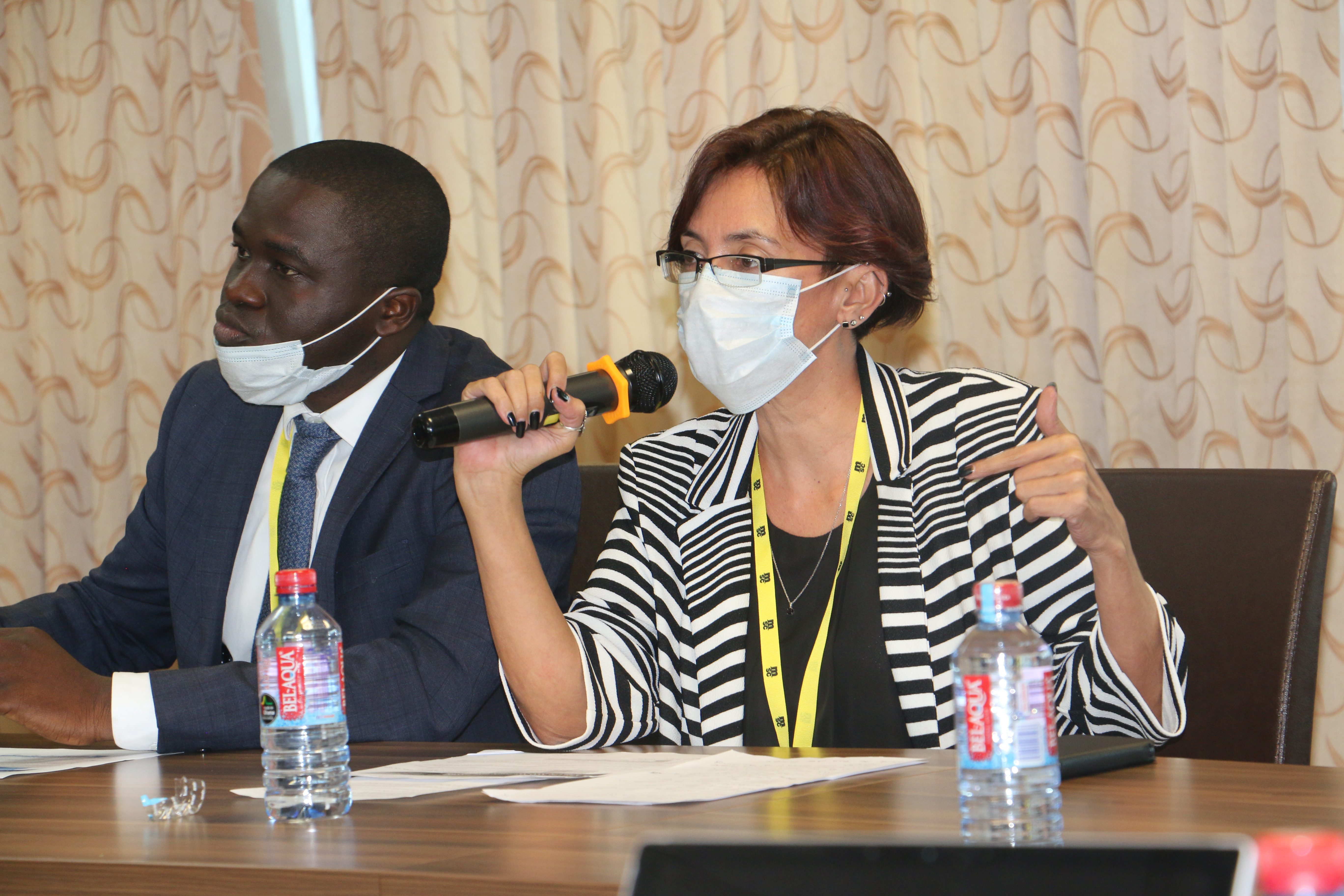 Representatives of Arkas at the negotiation table with the CMC and GSA team
Shipment of a tonne of cocoa to the United Kingdom (UK) has been maintained at £30 with a Bunker Adjustment Factor (BAF) of 25 per cent.
The freight rates to the North Continent and Mediterranean Europe have also been stayed at €49 and €55, respectively with a flat BAF of 27 per cent. Export to the Far East was also maintained at $89/94, Estonia at €56 and $103 for Brazil.
Additionally, conditions of shipment were also maintained- the shipping lines are to supply dressing materials, position empty containers at the cocoa stuffing areas and bear lift on and lift off cost.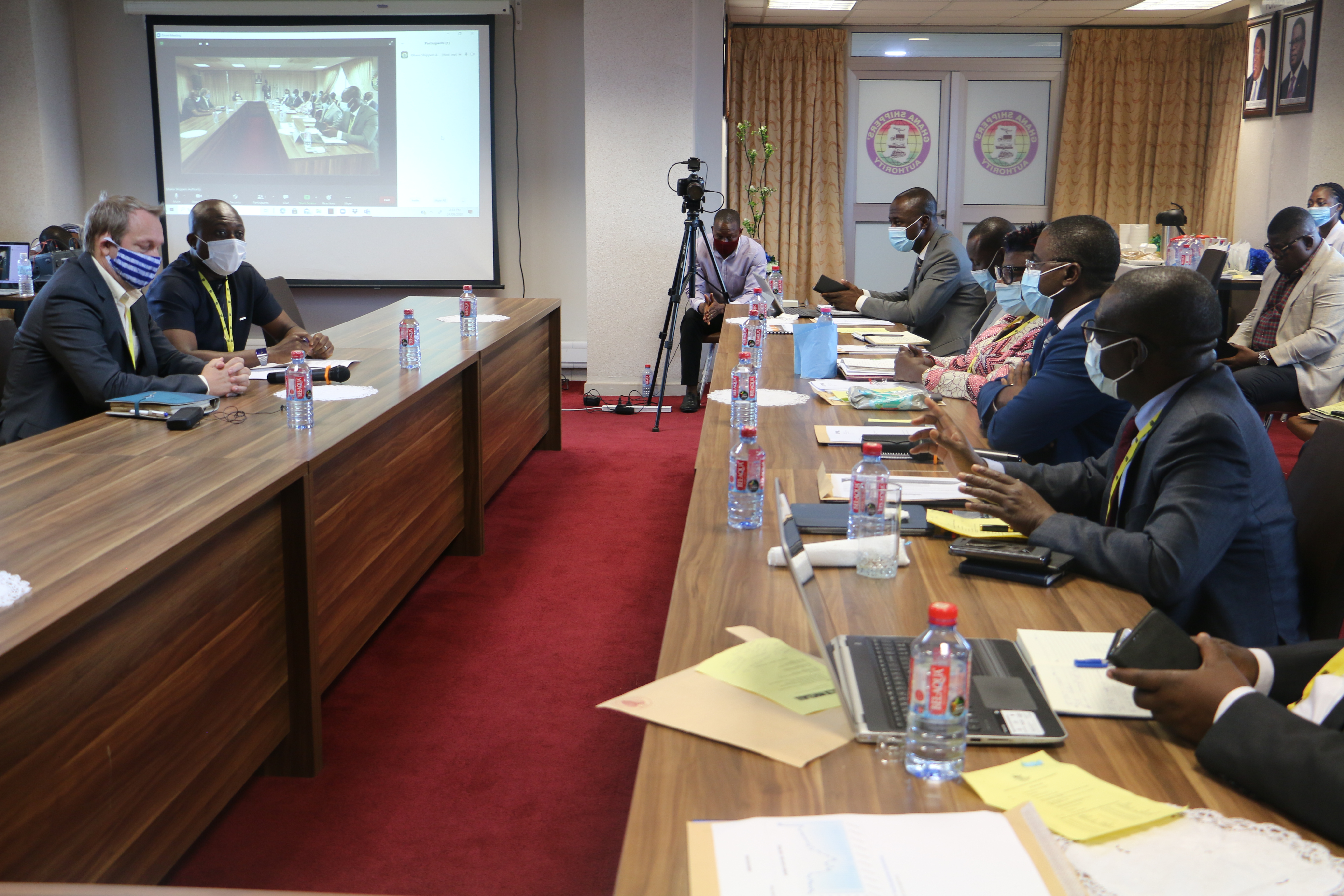 CMC and GSA team (right) negotiating with the PIL team(left)
The CMC is also obliged to carry out the dressing and stuffing of containers, delivery of full boxes to named places and terminals and fumigation of empty laden containers.
Announcing the outcome of the negotiations, the Chief Executive Officer (CEO) of the GSA, Ms. Benonita Bismarck said cocoa shipments to the ports of Kelang, Tanjung Pelepas and Pasir Gudang in Malaysia shall be on Cost Insurance and Freight (CIF) basis for the 2020/21 season. The decision, she said, was to address challenges encountered in using different Incoterms for different ports in Malaysia.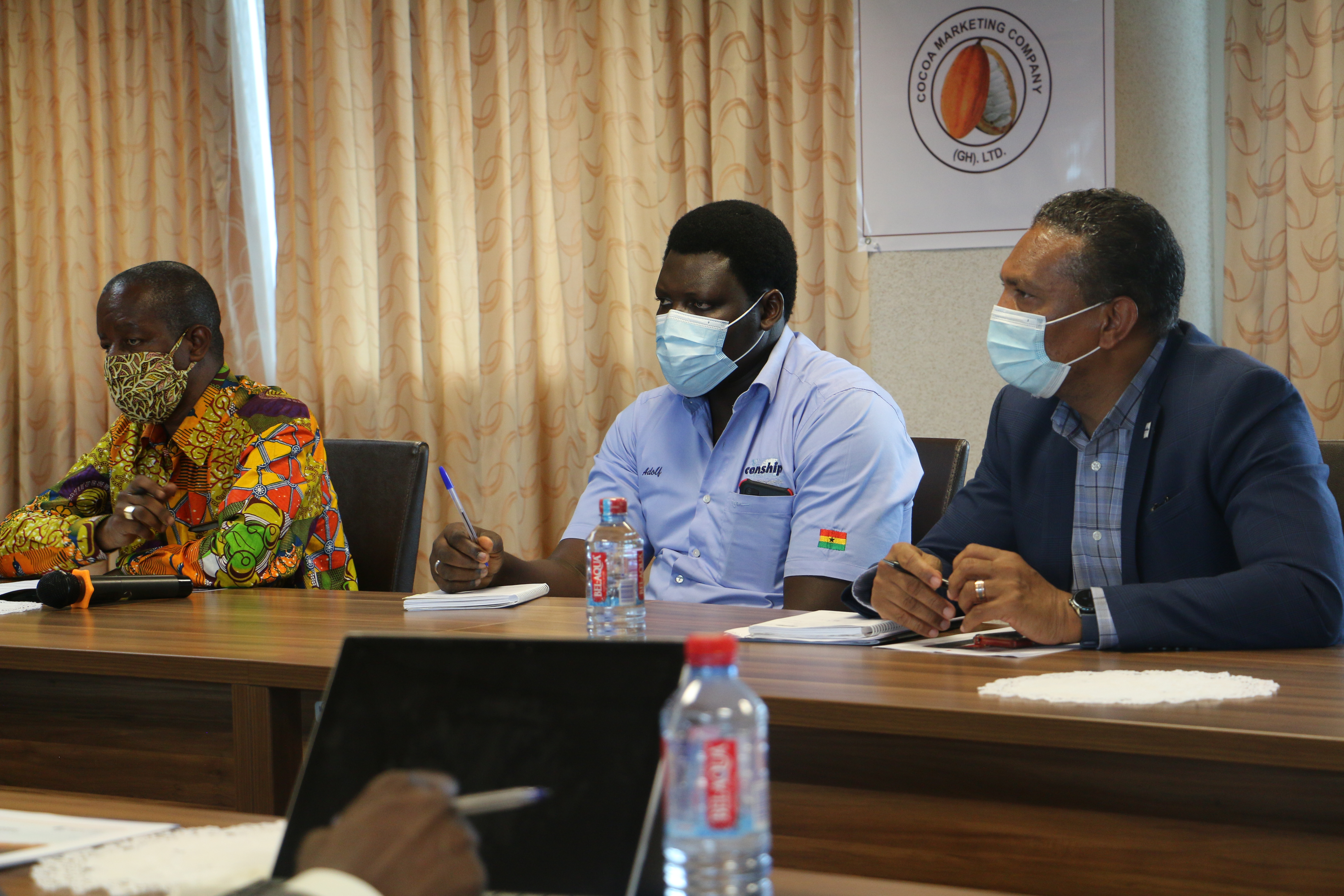 Executive Director of CONSHIP, Mr MacDonald Vasnani (right) with his team at the conference
Mediterranean Shipping Company (MSC), Maersk Line, Pacific International Lines (PIL), Grimaldi, CMA CGM, ZIM/GSL, COSCO Shipping, UNIATLANTICO, Hapag-Lloyd among other shipping lines and agents were part of this year's cocoa freight negotiation conference.