Salted fish (Kako) dealers in Mankessim in the Central region have been trained on import procedures to enable them to operate lawfully. The training which was spearheaded by the Ghana Shippers' Authority (GSA) is part of efforts to ensure business sustainability and protection of the livelihood of the traders. It sought to address the challenges the traders encounter along the transit corridor, including harassment by uniformed officers, multiple check points and delay at the borders among others.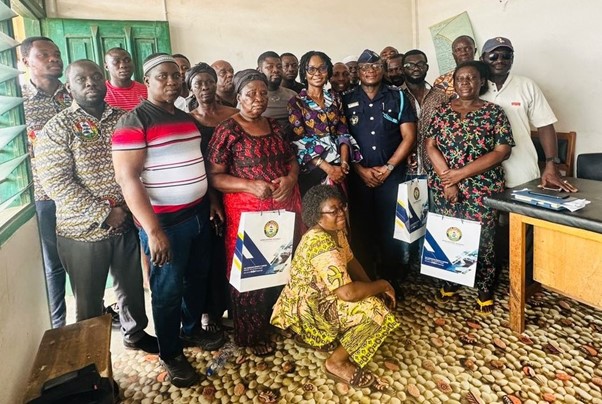 Takoradi Branch Manager Mrs. Agnes Asamoah-Duku (middle) in a group picture with members of the Association
During the training held on Thursday 1st June 2023, the GSA entreated members of the Mankessim Kako Dealers Association to strictly adhere to the regulations that govern importation including the accurate declaration of all items at the entry points of the country.
Mr Ezra Owusu, a senior Technical Officer of the Customs Division of the Ghana Revenue Authority (GRA) also encouraged the traders to utilise the GSA's E-Platform to obtain effective solutions to the challenges they face while transporting their goods along the transit corridor. He further advised them to reach out to the GSA through 054 738 3875 whenever they encountered difficulties along the routes they travel on.
Mr. Owusu emphasized the importance of transparency in their declarations as well as compliance with Customs regulations. He said that doing so will enable them to avoid sanctions and probable legal issues.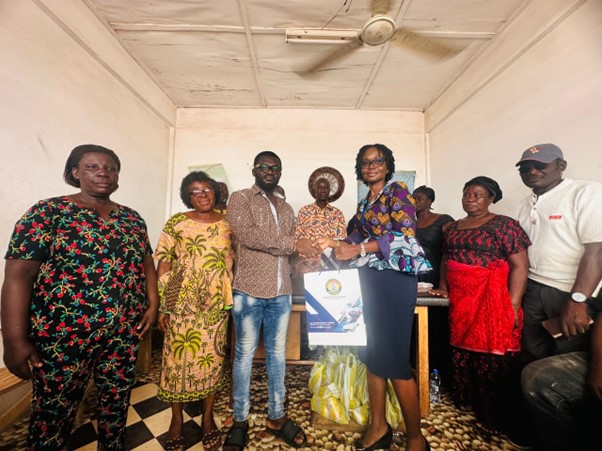 The Takoradi Branch Manager, Mrs. Agnes Asamoah-Duku assured the traders of GSA's commitment to assisting them promptly and effectively in such situations. She informed them that  the Shipper Complaints And Support Unit (SCSU) at the borders of the country and on the premises of the GSA's Offices in Accra, Tema, Kumasi, Takoradi and Tamale were also avenues through which they could reach the GSA for real time assistance.