The Ghana Shippers' Authority (GSA) has organised a forum on air cargo facilitation for stakeholders at the Kotoka International Airport (KIA) Cargo Village on 30th May, 2019.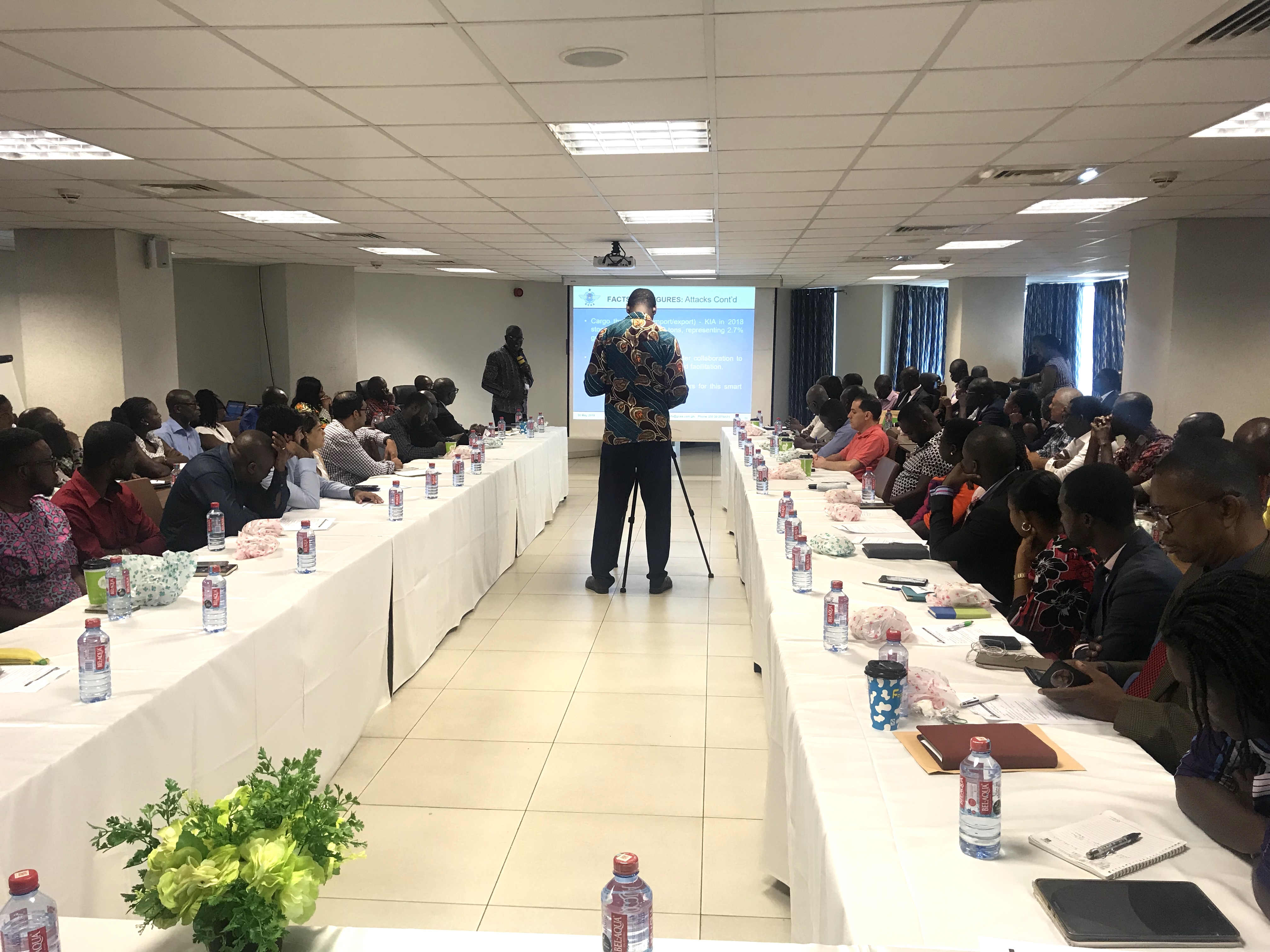 The forum created a platform for the stakeholders to discuss issues relating to air cargo safety and security, insurance, services and facilities at the KIA Cargo Village that facilitate trade.
In a welcome address, the Chief Executive Officer (CEO) of the GSA, Ms Benonita Bismarck underscored the importance of air transport to the economic growth of nations.
She added that "air transport has the possibility to deliver goods on time, at the least possible cost and with adequate safety and security if structures to facilitate the trade are put in place."
Ms Bismarck said Government has made great strides in facilitating international trade, particularly air cargo, with the construction of the Terminal 3 and the introduction of policies such as the Single Window to ensure the speedy and efficient clearance of goods.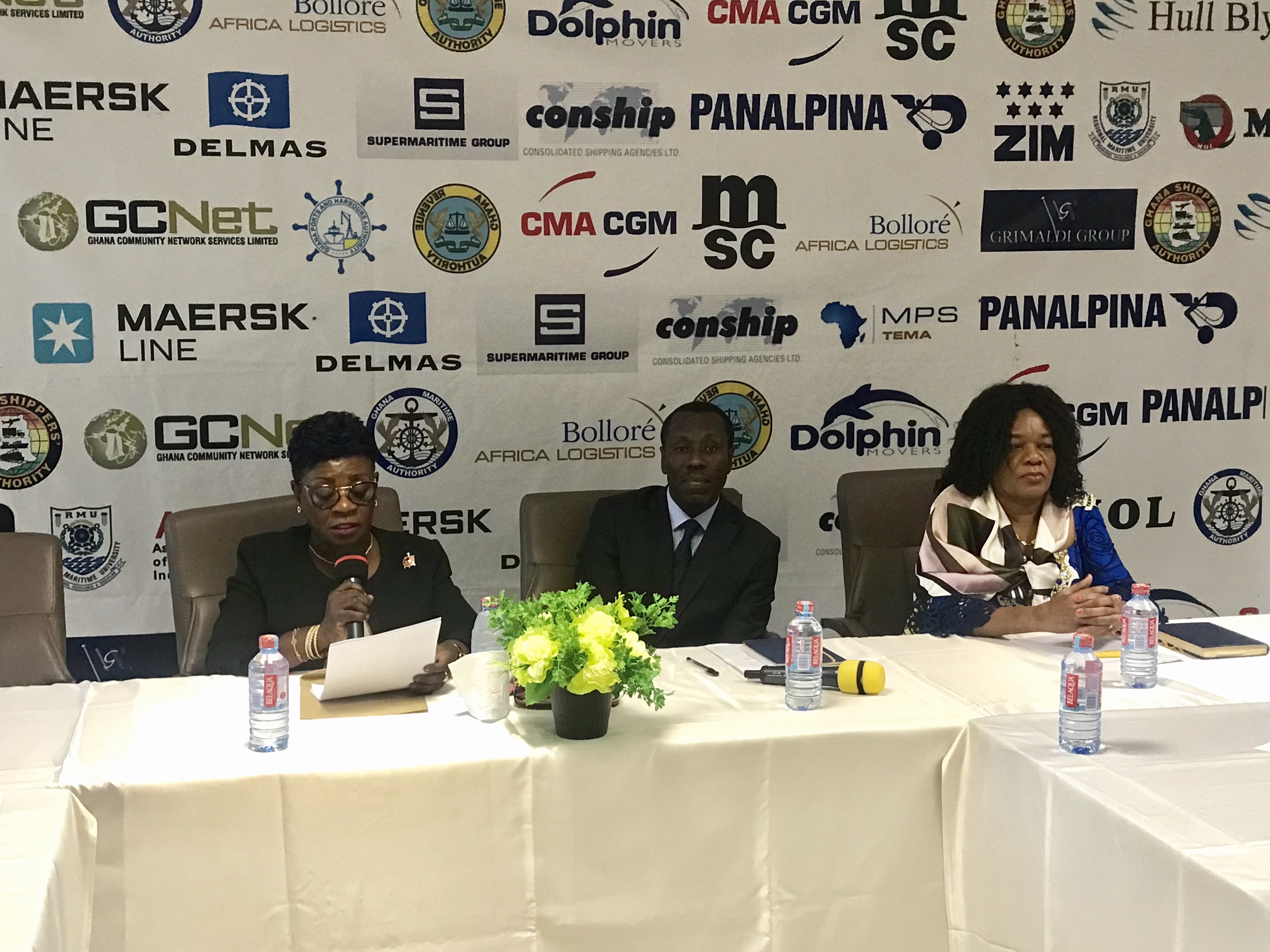 The Airport Security Coordinator, Col. Ebow Gaisie appealed to freight forwarders to read the National Air Cargo and Mail Security Programme (NACMSP) manual to be informed about procedures and measures for safeguarding the transportation of cargo and mail by air against acts of unlawful interference.
He also encouraged stakeholders operating businesses at the KIA to be honest and transparent in their dealings in the spirit of facilitating trade effectively.
Resource persons from the Ghana Airport Company Limited, GLICO, Ghana Civil Aviation Authority and Ghana Revenue Authority-Customs Division took turns to sensitise stakeholders on services, facilities at the cargo village, types of cargo insurance policies, cargo safety and security as well as the services of Customs respectively.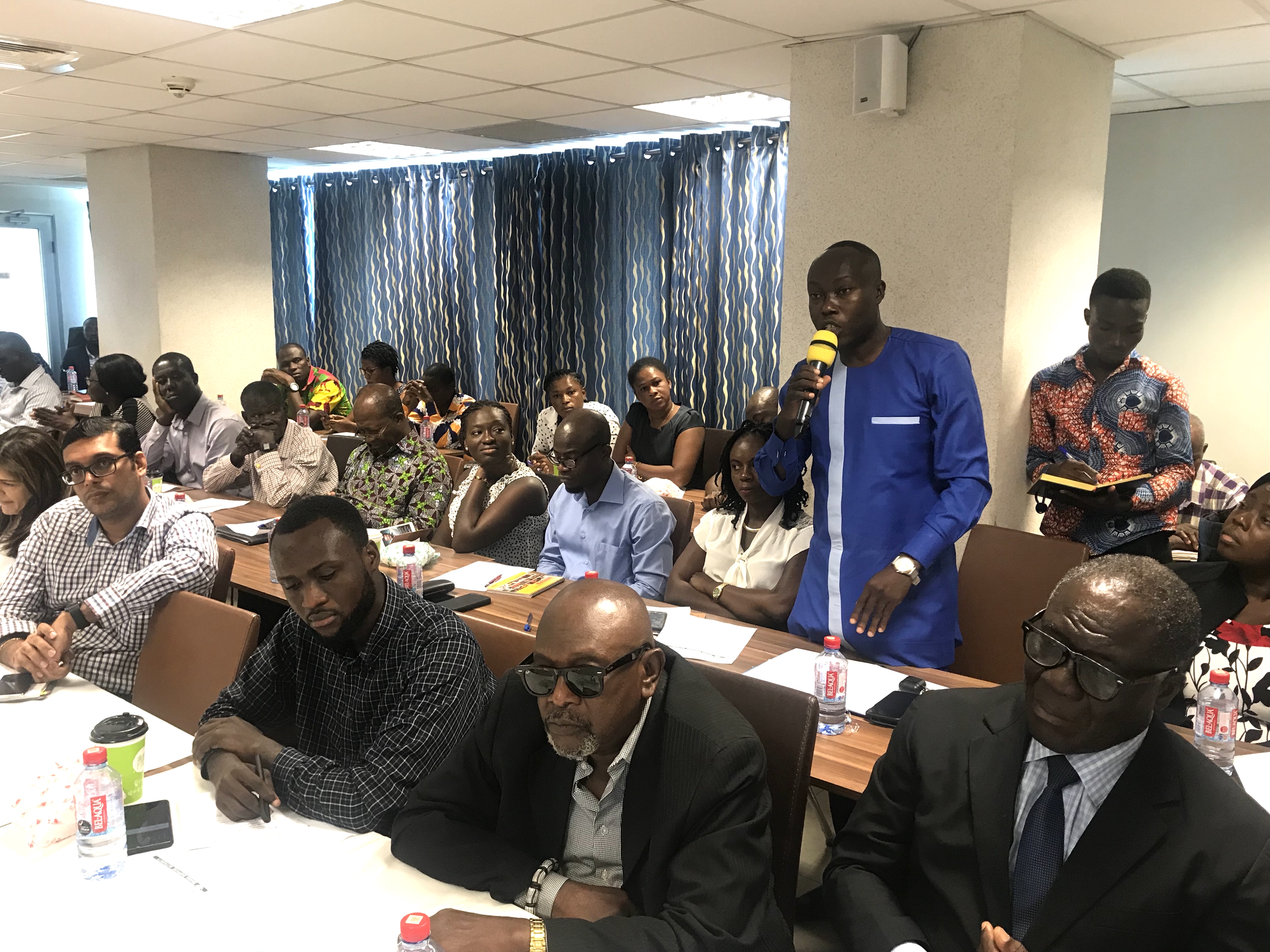 Mr Richard Ackah,Chairman of GIFF,Airport asking a question at the forum
The event brought together over 100 participants including operators of cargo handling services, representatives from the Ghana Institute of Freight Forwarders (GIFF), Sea-Freight Pineapple Exporters of Ghana (SPEG), Food and Beverage Association of Ghana (FABAG), Association of Ghana Industries (AGI) among others.