The Authority
The Authority operates under the ministerial responsibility of the Ministry of Transport and has a two-tier organisational structure, viz: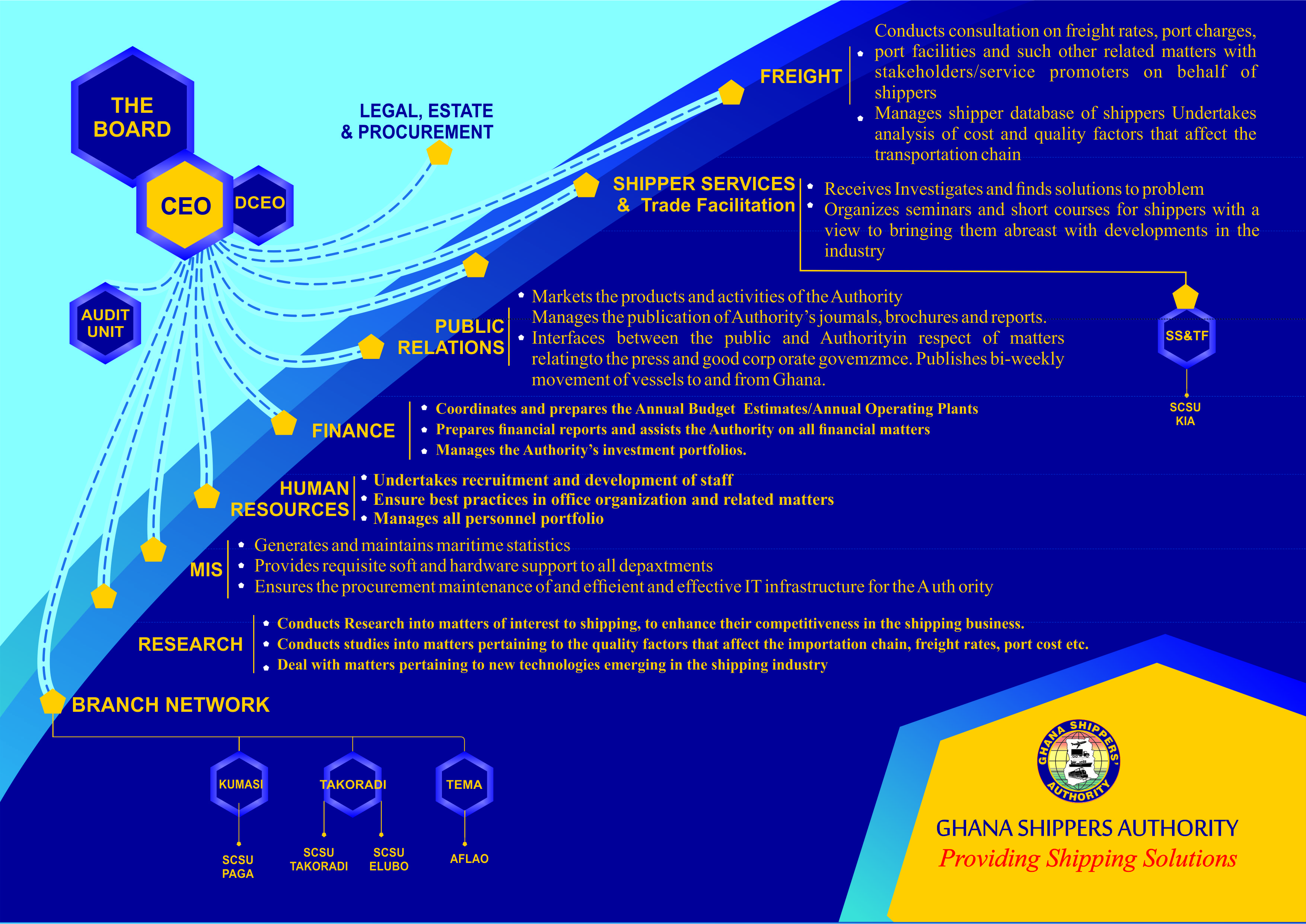 The Governing Board
This is made up of institutional representation of various importers and exporters as well as government agencies responsible for maritime trade and transport.
List of Institutions with representation on the Governing Board
Ghana Timber millers Association
Ghana Supply Company Ltd
Association of Ghana Industries
Ministry of Trade and Industry
Ghana Revenue Authority
Timber Industry Development
Ghana Chamber of CommerceÂ
Ghana Chamber of Mines
Cocoa Marketing Company
Ghana Ports and Harbour Authority
Ghana Shippers'Â Authority
The Secretariat
The Authority's Secretariat is managed by a group of highly skilled professionals who are directed by a Chief Executive Officer. To adequately perform its functions, the Secretariat has three branch offices that are strategically located in Kumasi, Takoradi and Tema.
The Secretariat works through eight functional departments, namely Freight & Logistics, Research, Monitoring & Evaluation, Shipper Services & Trade Facilitation, Management