The Managing Director of CMA CGM Ghana Ltd Mr Stefan Daou paid a courtesy call on the Ghana Shippers' Authority (GSA) on Wednesday 20th January 2021 at the Ghana Shippers' House.
Mr Stefan Daou said his company believes that from time to time it should take a break from office work to visit stakeholders in the shipping & logistics industry and since it was the beginning of the year, he decided to call on the GSA to discuss some pertinent issues confronting the industry.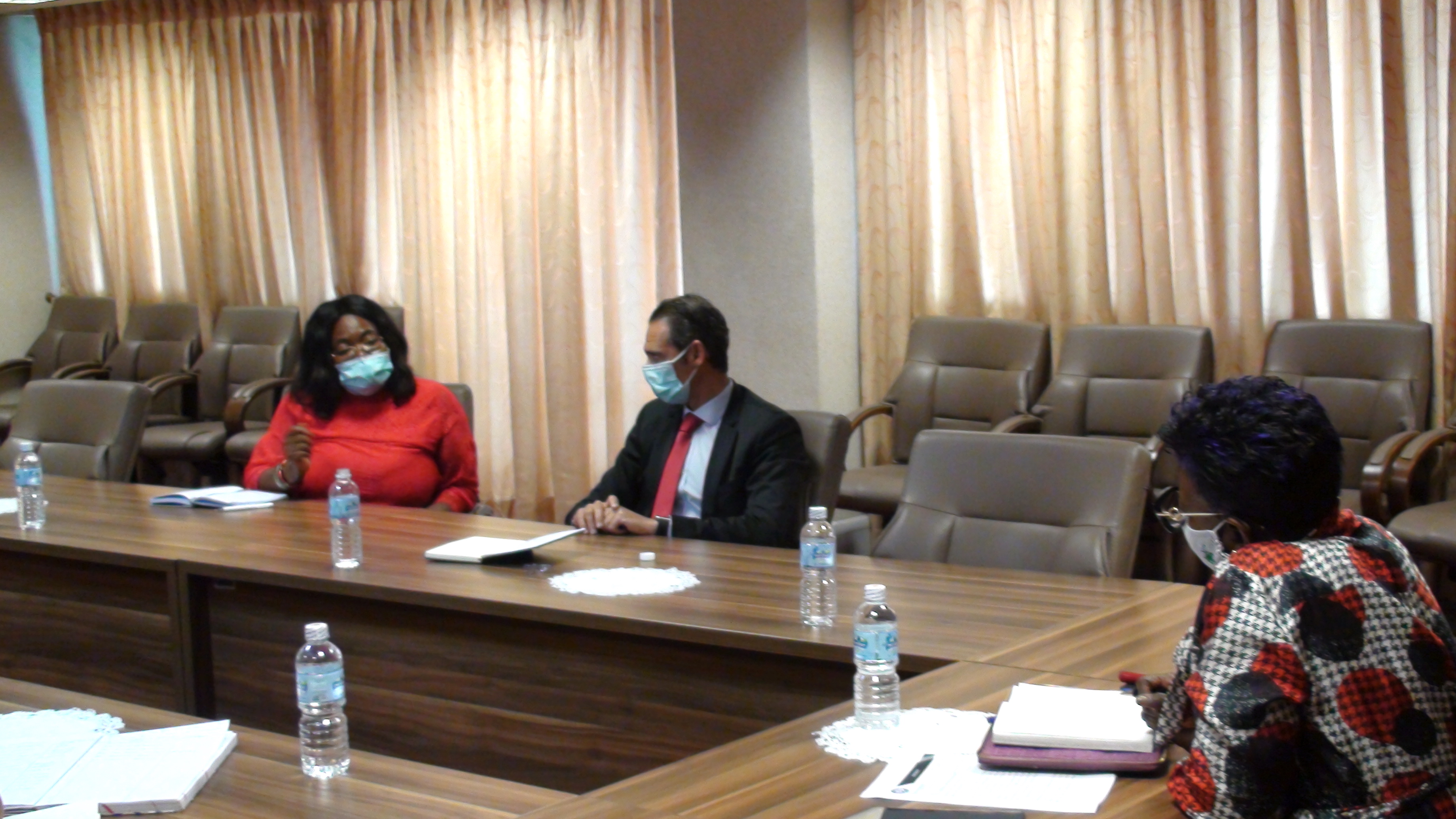 He commended the GSA on its role in serving the shipping community in Ghana and requested that the GSA intensities its education to shippers and their clearing agents on their responsibilities of returning shipping containers to the shipping lines.
The Chief Executive officer (CEO) of the Ghana Shippers' Authority (GSA) Ms Benonita Bismarck on her part underlined the fact that it was important for the shipping lines at the beginning of the year hold such meetings to discuss challenges and strategies on how to improve the working environment of the shipping industry.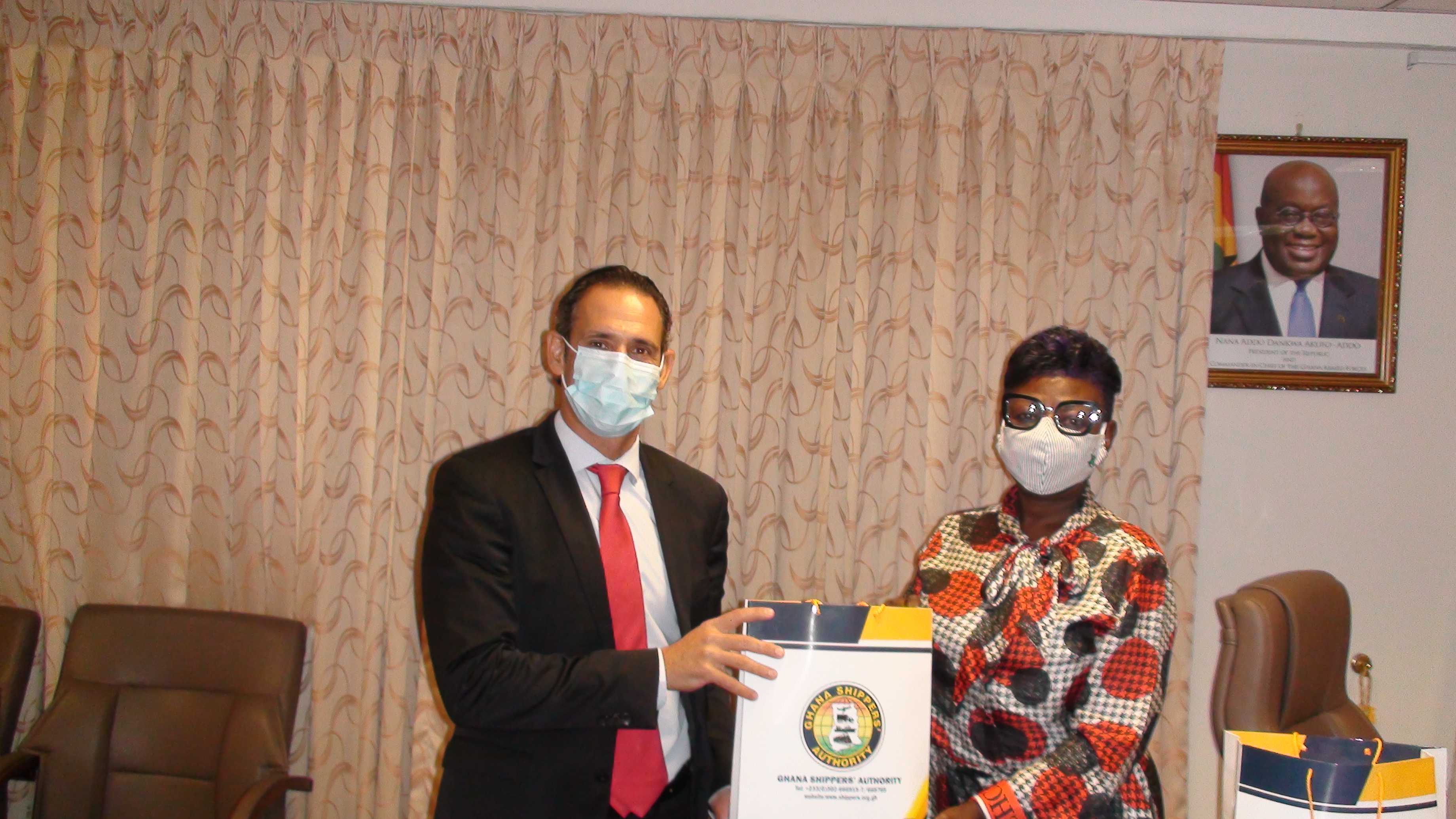 She pledged the GSA's support in working with all stakeholders in the shipping industry and also continue with its mandate to educate shippers.
The meeting also discussed issues of Uncleared Cargo List (UCL), demurrage fees and some of the effects of the COVID-19 pandemic on the shipping industry among others.