Shippers and stakeholders in the maritime industry in the Western Region have been sensitised on the implementation of the International Maritime Organisation (IMO) 2020 Sulphur Cap Regulation which comes into force on 1st January, 2020.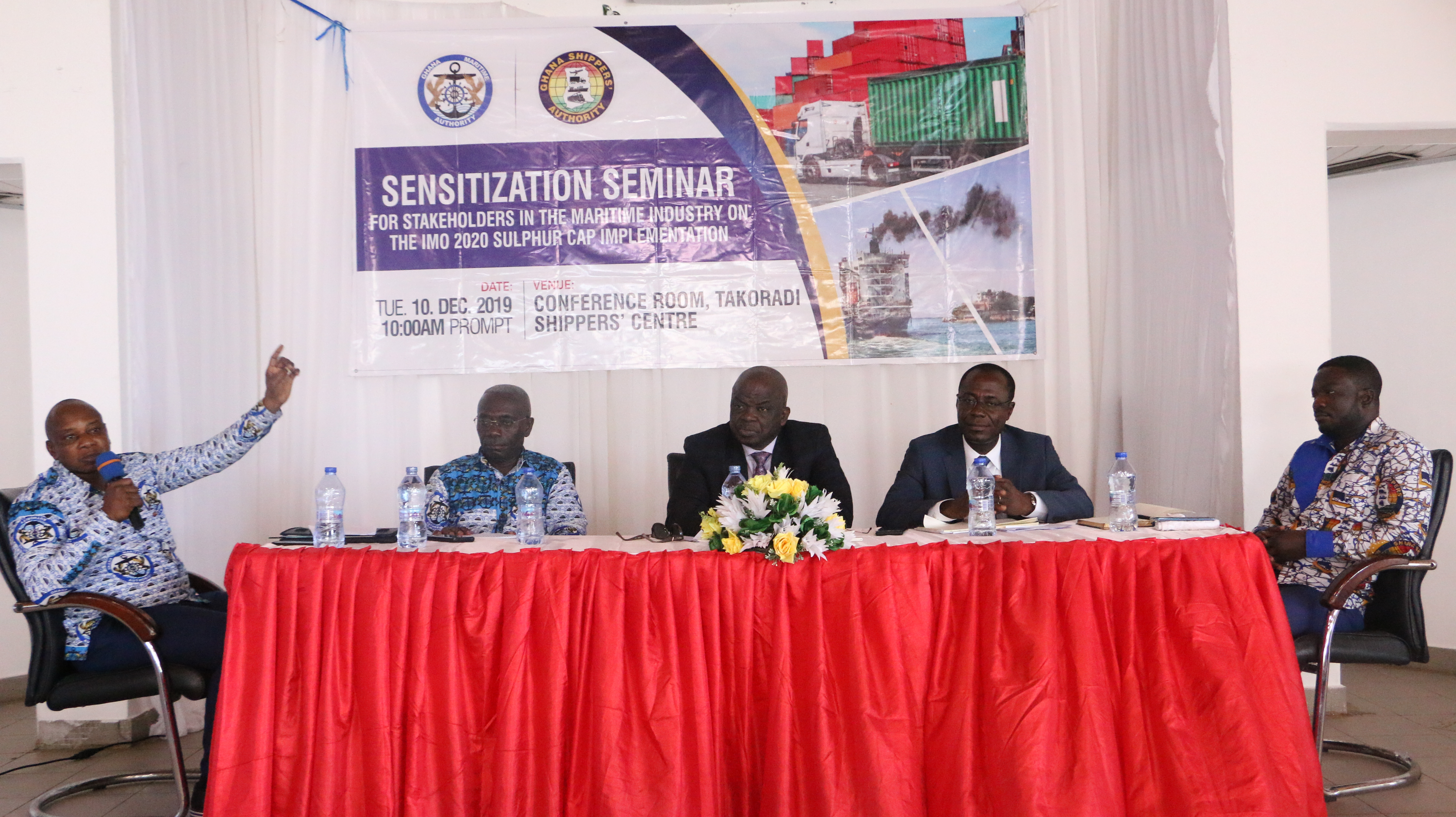 The seminar which came off in Takoradi on 10th December, 2019 is the third in the series of a nationwide stakeholder sensitisation campaign organised by the Ghana Maritime Authority (GMA) in collaboration with the Ghana Shippers' Authority (GSA).
The previous seminars held in Accra and Tema in the third quarter of this year, provided a platform for stakeholders in the maritime industry to be apprised of the shipping cost implications of the implementation of the policy and the guidelines for compliance.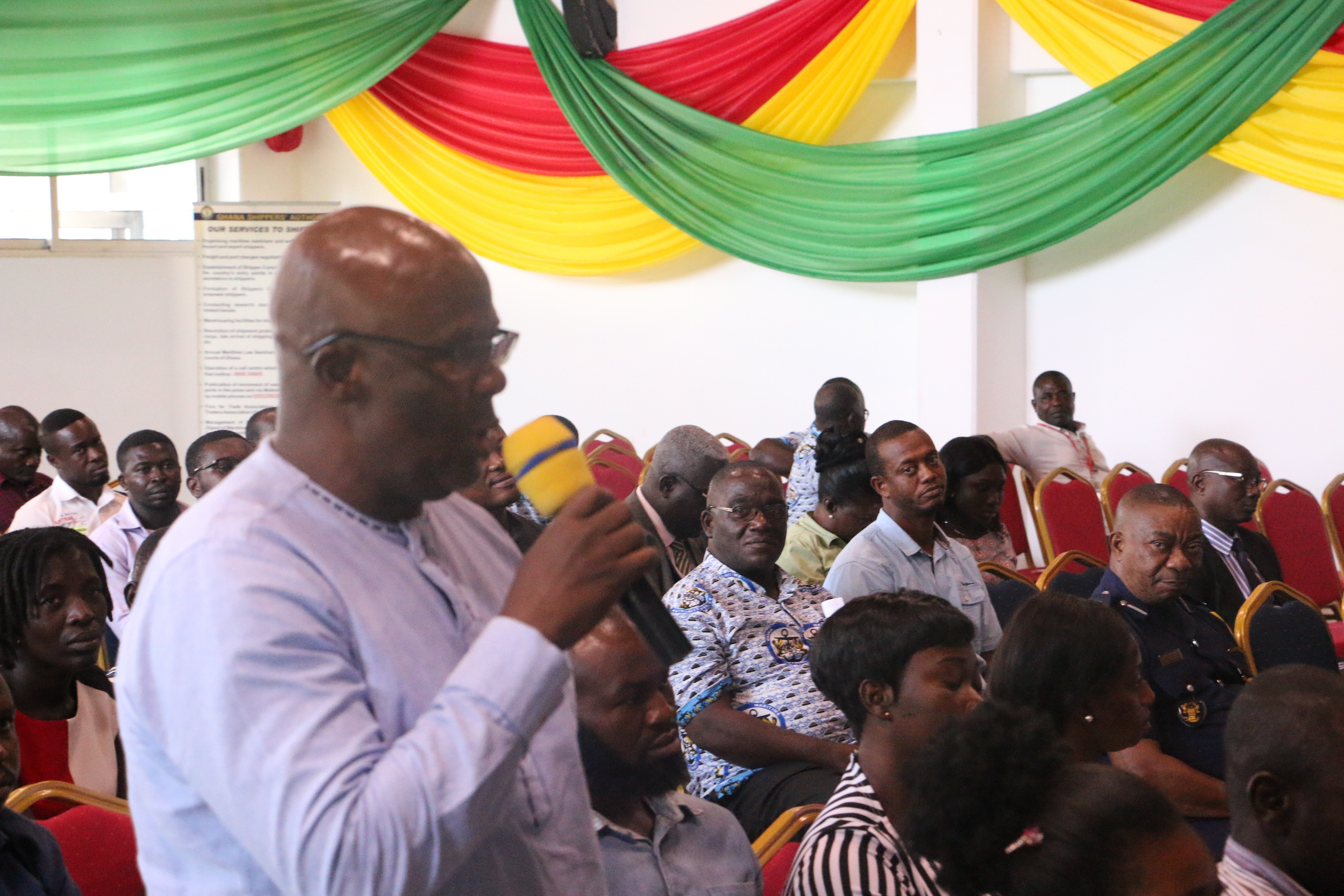 The General Manager of Macro Shipping Limited,Mr. Roland Azalimah asking a question during the Q & A session
The IMO 2020 Sulphur Cap regulation is intended to lower the sulphur content in bunker fuel from the current limit of 3.5 per cent to 0.5 per cent and by so doing, reduce the emission of sulphur oxide into the atmosphere. The implementation of this Regulation will help to address environmental and health concerns on harmful emissions from ships caused by the presence of Sulphur in fuel.
Welcoming the stakeholders to the event, the Chief Executive Officer (CEO) of the Ghana Shippers' Authority underscored the importance of collaborating with the GMA and said it was indicative of a new era of partnership on issues of common interests for the advancement of Ghana's maritime industry.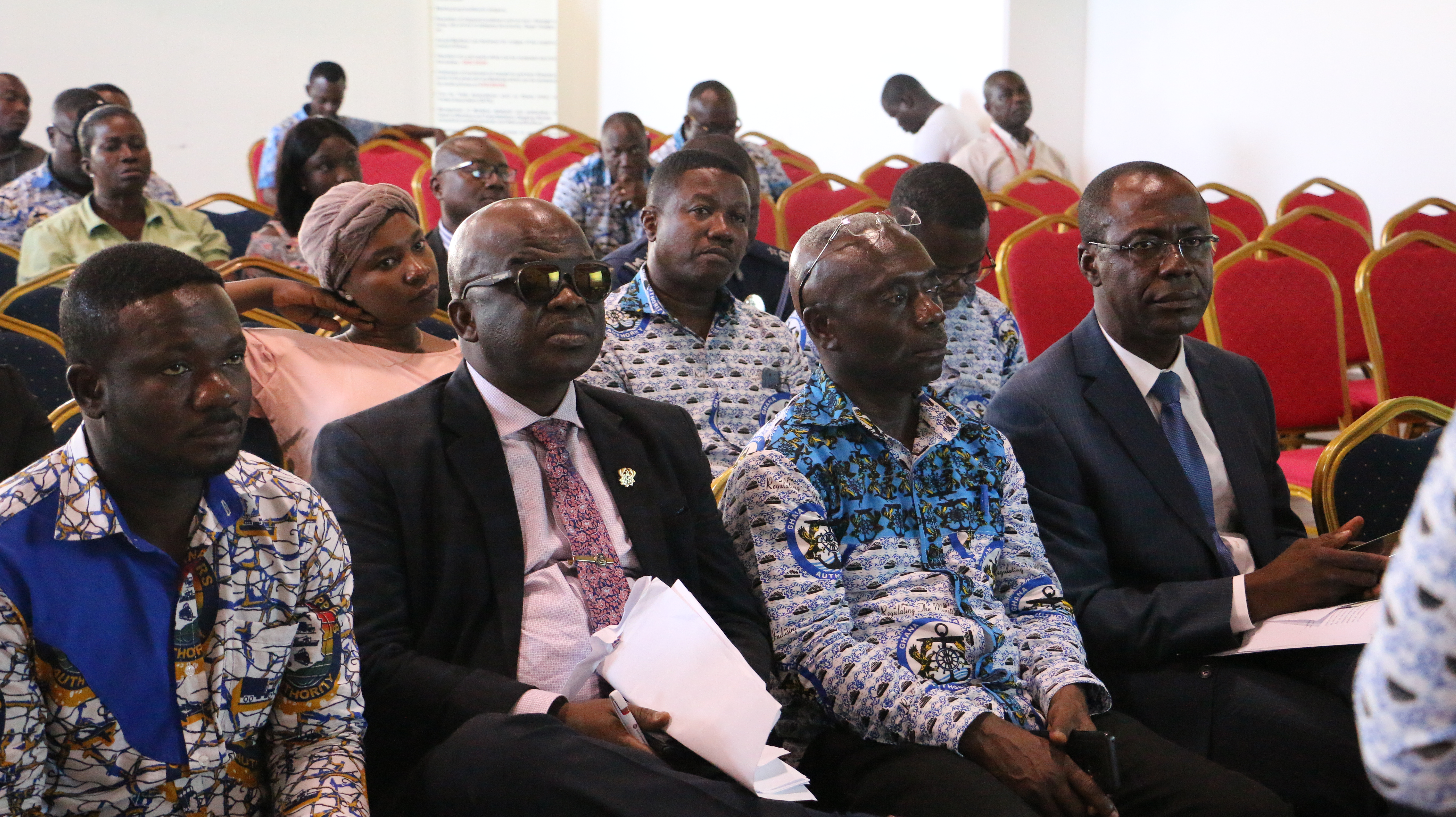 (From left to right ) Mr. Charles Sey ,Takoradi Branch Manager of GSA; Mr. Thomas Alonsi, Director General of GMA; Cpt. William Thompson,Western Regional Director of GMA and Mr. Fred Asiedu-Dartey,Head of Freight and Logistics ,GSA
"Sustainable shipping is key to ensuring that the environment is protected while providing the goods and services for human consumption. The cost of climate change on humankind is quite tragic hence the need for urgent attention to protect the climate.", she added.
Ms. Bismarck said this in a statement read on her behalf by the Head of Freight and Logistics at the GSA, Mr. Fred Asiedu-Dartey.
For his part, the Director General of the GMA, Mr. Thomas Alonsi called on ship owners and ship operators not to put unnecessary burden onto other beneficiaries of shipping due to the implementation of the new Sulphur limit.
Over 100 representatives from Shipping Companies, Logistics Service Providers, Bunker Suppliers, Freight Forwarders, Importers and Exporters among other stakeholders took part in the seminar.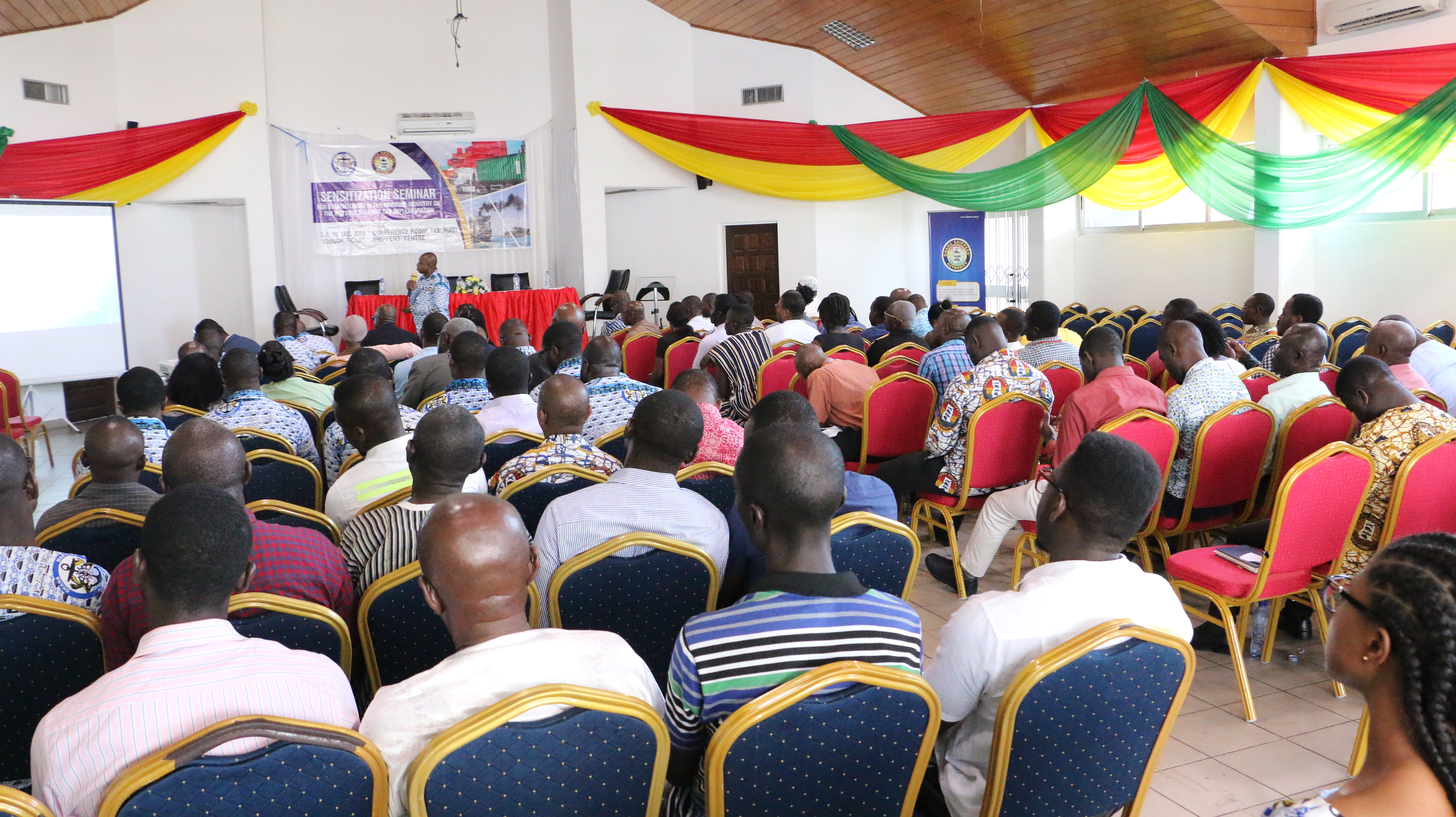 A cross section of the stakeholders listening to a presentation on the IMO 2020 Sulphur Cap