A group of students from the Accra Technical University paid an industrial trip to the head office of the Ghana Shippers' Authority (GSA) in Accra on 27th March, 2019.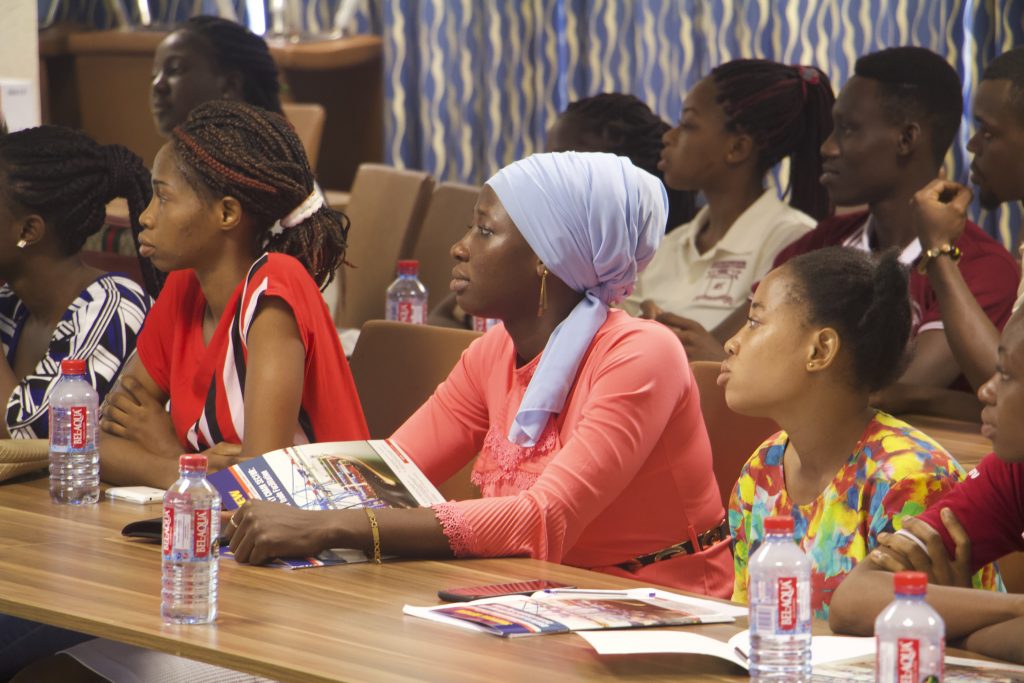 A cross-section of the students listening to the presentation
The Head of Human Resource of the Authority, Mr Richard Amewowor, and other staff received the thirty-five (35) students from the Secretaryship and Management Studies Department of the University.
They were educated on the administrative functions and management structure of the Authority and the services it provides to shippers in Ghana.