The Ghana Shippers' Authority (GSA) has expressed its readiness to address shipment concerns of traders in Makola to enable them run their businesses effectively without hindrances in the ports.
The assurance was given by the Head of Freight and Logistics of the GSA, Mr. Fred Asiedu-Dartey on 4th February, 2020 at the inauguration of the Tenants of Makola Shopping Mall Association (TOMSMA).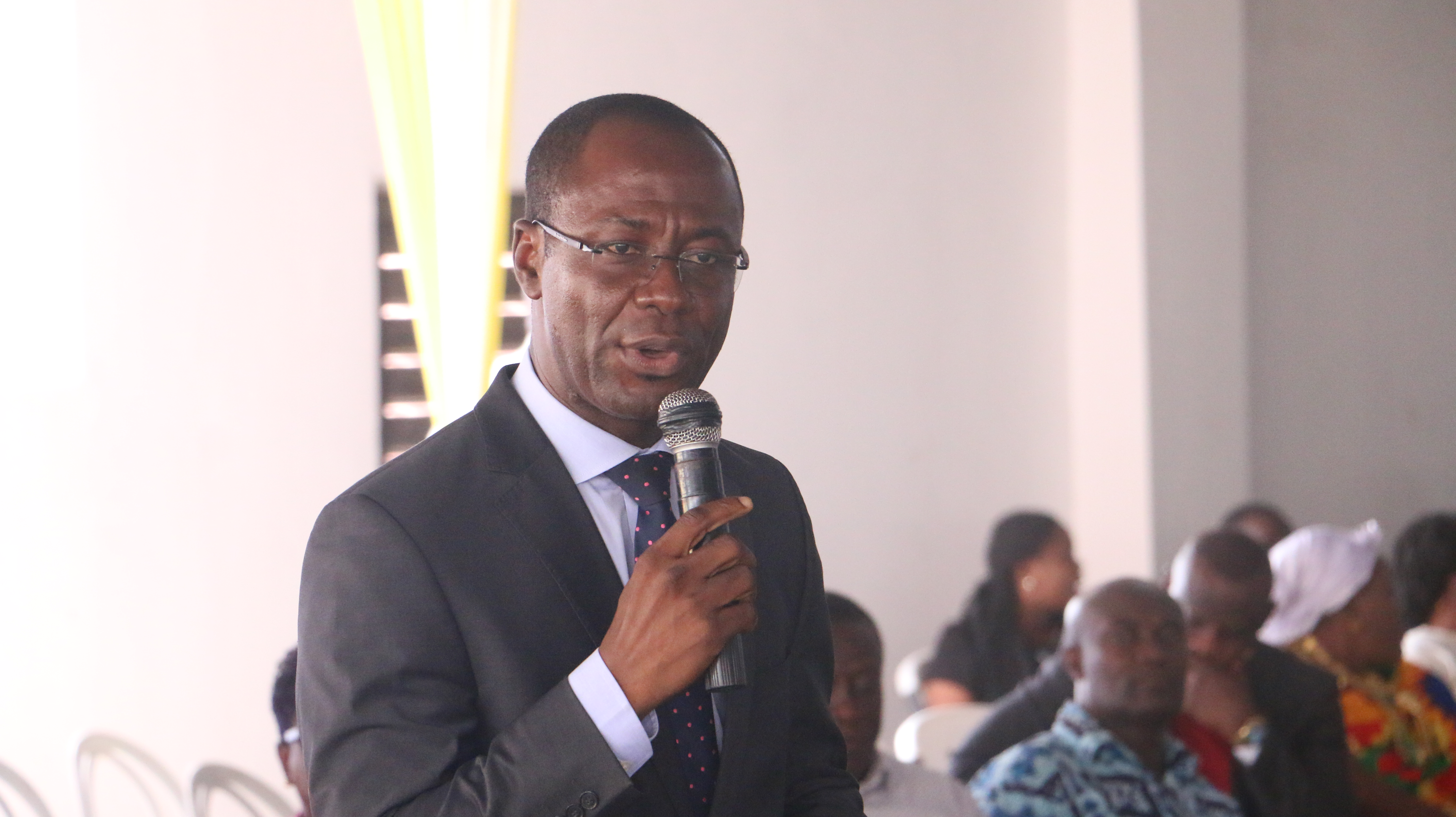 Mr. Asiedu-Dartey addressing the gathering
He encouraged members of the traders' association to attend meetings of the Greater Accra Regional Shipper Committee and also appealed to them to extend an invitation to the GSA to their meetings to create room for deliberation and dialogue on trade issues.
The General Secretary of TOMSMA, Mr. Frederick Amonoo said the formation of the association and its affiliation to the Ghana Union of Traders' Associations (GUTA) became imperative because they needed a voice and a unified front to address the myriad of challenges affecting their businesses.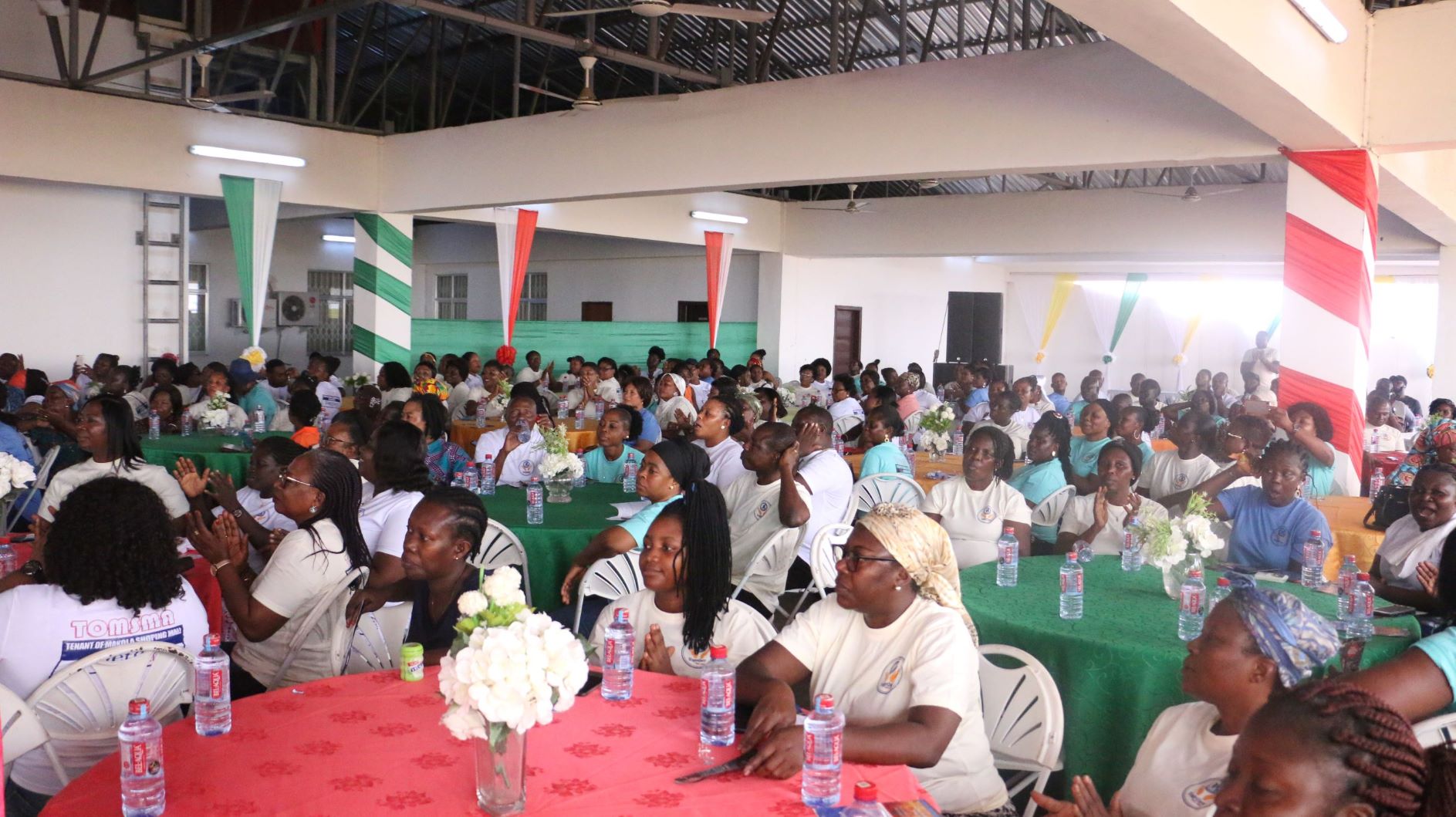 He mentioned the high rate of import duties and other charges at the ports, high interest rates and high rent charges as some of the challenges affecting the over 300 traders at the Makola Shopping Mall.
For his part, the President of GUTA, Dr. Joseph Obeng commended members of the association for their resolve and coming together to fight for their interests. He assured them of GUTA's commitment to work on their challenges with the appropriate authorities for redress.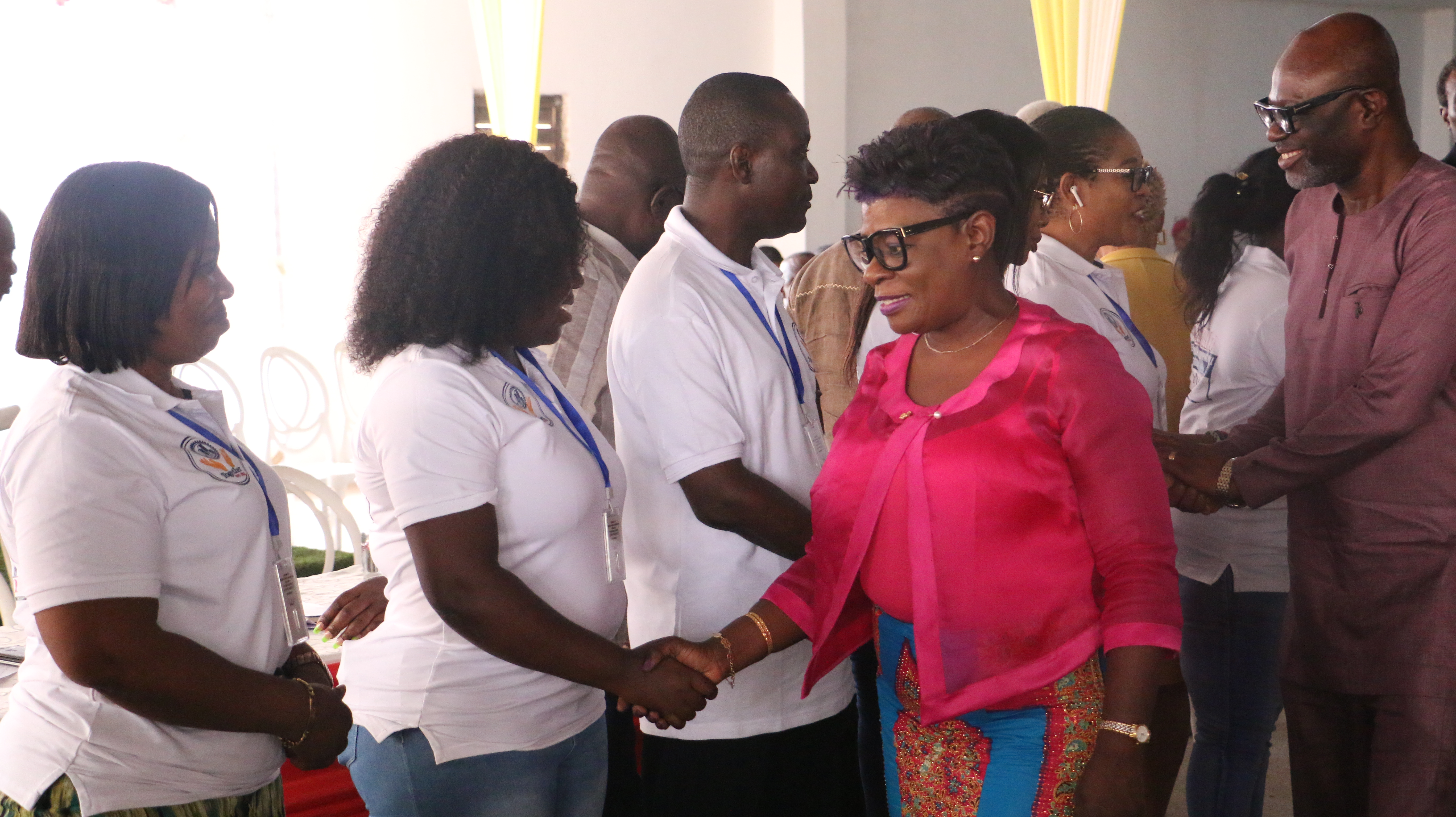 Ms Bismarck in a handshake with newly-sworn in Executives of TOMSMA being followed by the President of GUTA, Dr. Joseph Obeng
The Chief Executive Officer of the GSA, Ms Benonita Bismarck, leadership of other trade associations such as the Used Clothing Dealers Association, Avenor Spare Parts Dealers Association, Ghana Electrical Dealers Association, Mobile Phone and Accessories Dealers Association among others graced the inauguration ceremony.