The Chief Executive of the Ghana Shippers' Authority (GSA), Ms Benonita Bismarck, has encouraged members of the Greater Accra Handicraft Producers Association to report their shipment challenges to the Authority for redress.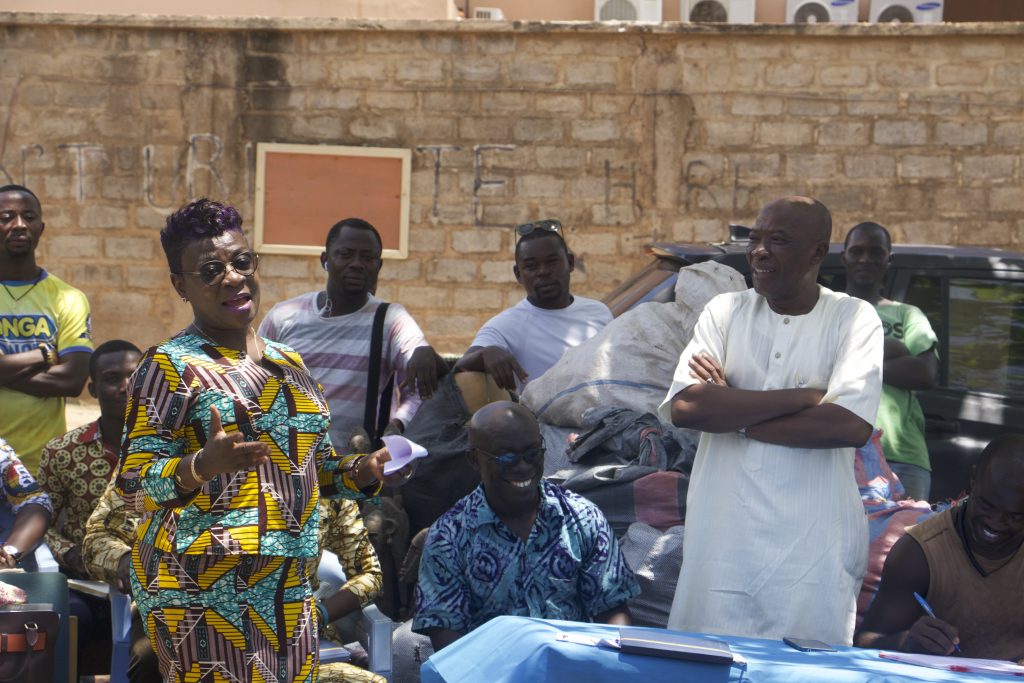 Ms Bismarck in a hearty chat with the artisans; looking on is the Chairman of the Association, Mr Mohammed Tanko Bitugu (in white)
On consolidated shipments, she assured them of the readiness of the GSA to assist them with reliable freight forwarders and also engage shipping lines to address delays associated with exporting their handicrafts at the port.
"We are available to serve you", she stressed.
Ms Bismarck gave the assurance when she led a delegation to the Art Centre in Accra Thursday 11th October, 2018 to meet the leadership and members of the Association to listen to their concerns and channel them to appropriate state agencies and private stakeholders for resolution.
She also used the occasion to inform them about the free shipping services that the Authority provides to shippers and the need to capitalise on them to grow their businesses.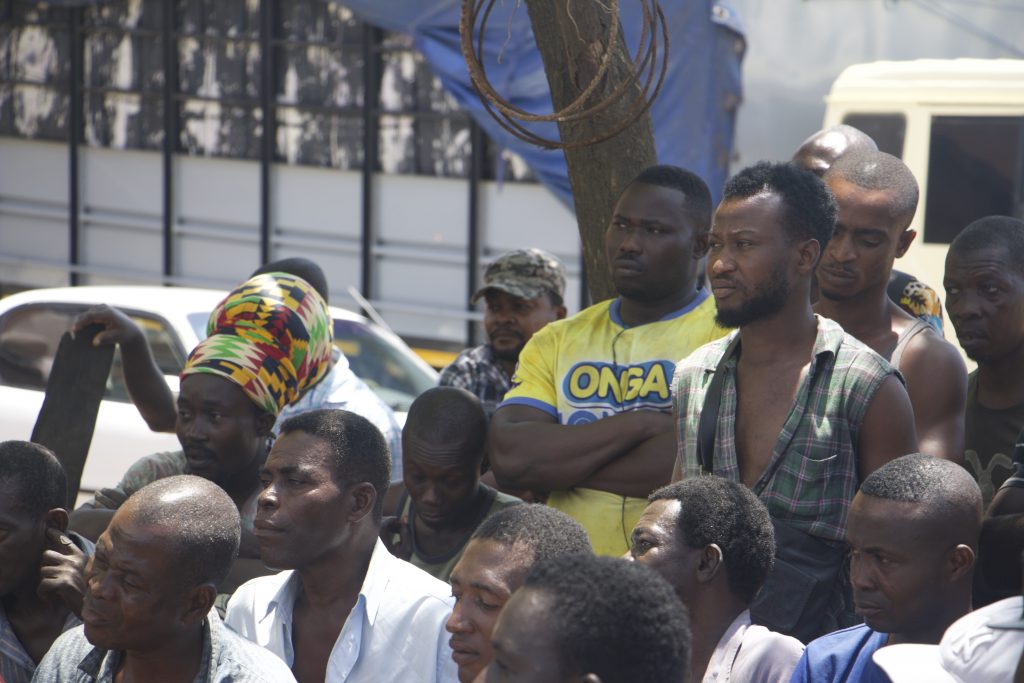 A section of the artisans at the meeting listening to the discussion
The Chairman of the Association, Mr Mohammed Tanko Bitugu commended the GSA for making its services available to them and prayed for the deepening of the relationship to build their capacity to be able to export in huge volumes.
The major exports of the Association are drums, Bolga baskets, cane and rattan products which are mostly shipped to Austria and Germany.