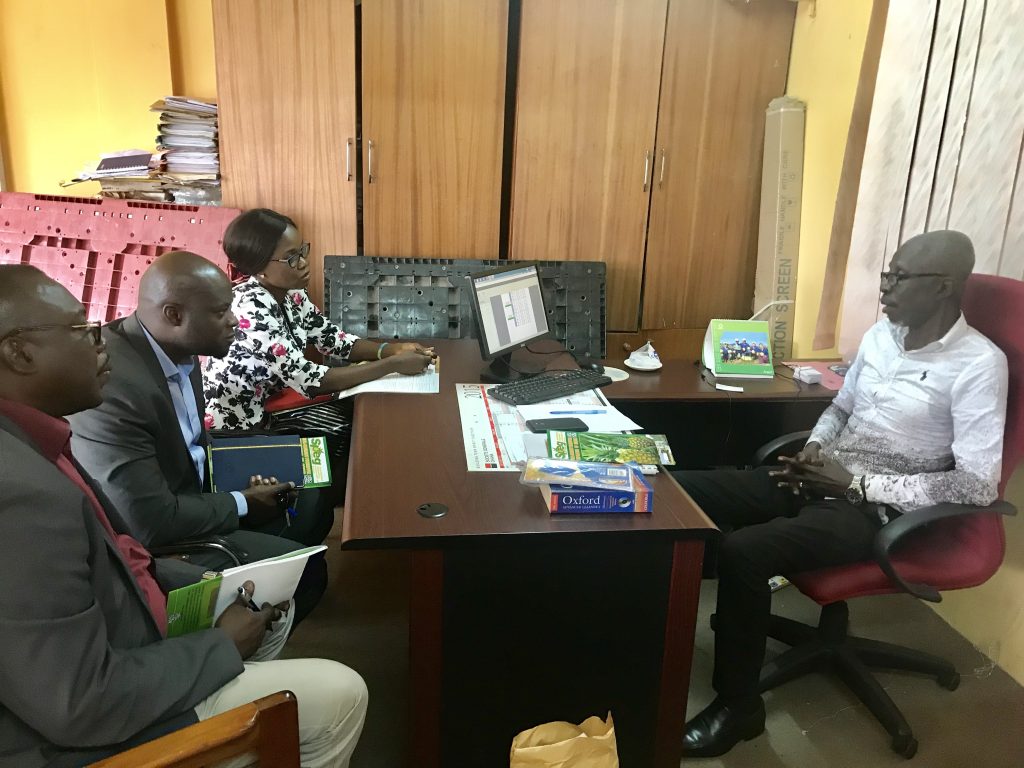 Operations Manager of SPEG, Mr Kwaku Amoafo-Yeboah(in white) interacting with the delegation from the GSA
Staff of the Ghana Shippers' Authority (GSA) from the Head Office in Accra on Tuesday August 14th, 2018 paid a working visit to the office of the Sea-freight Pineapple Exporters of Ghana (SPEG).
The visit forms part of the Authority's mandate of addressing concerns of shippers in Ghana. As a result, visitations are regularly organised to the offices and working locations of shippers across the country.
These visits elicit views from shippers on their operational activities particularly challenges they face in accessing services from shipping service providers. The concerns raised by shippers during these visitations are subsequently addressed by the GSA.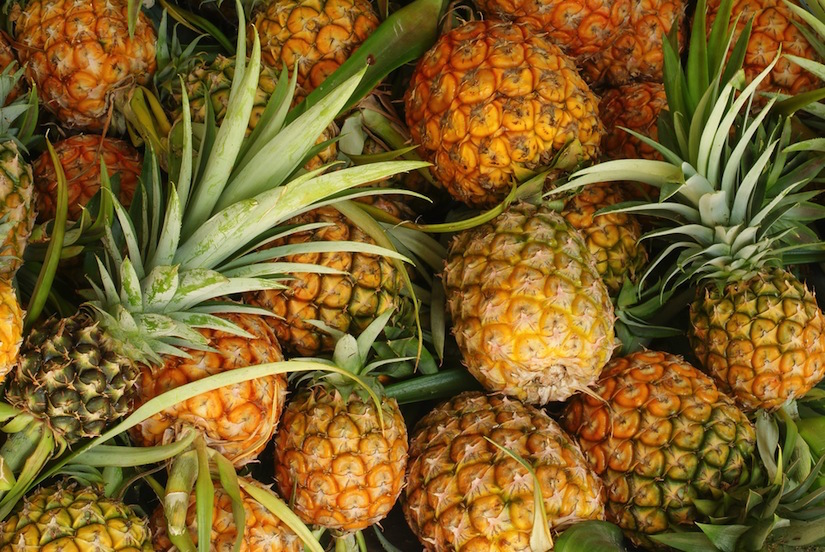 The Operations Manager of SPEG, Mr Kwaku Amoafo-Yeboah, received the delegation from the Authority led by the Deputy Manager of Shipper Services, Mrs Agnes Duku, and shared some insights into their activities
Established in 1994 and boasts of a current membership of 21 companies, SPEG is a professionally organised association of pineapple exporters in Ghana.
Queen Victoria, MD 2, Smooth Cayenne and Sugarloaf are the four main varieties of pineapples exported in commercial quantities by members of SPEG to the United Kingdom, Belgium, France and Italy.