Data from the Ghana Shippers' Authority (GSA) has shown that 95% of complaints recorded on its E-Platform- an electronic system created to monitor non-tariff barriers – have been successfully handled since its inception in August 2017.
The electronic system developed by GSA and Borderless Alliance has over the past six years played a critical role to enhance trade facilitation and improve transit trade along Ghana's transit corridors.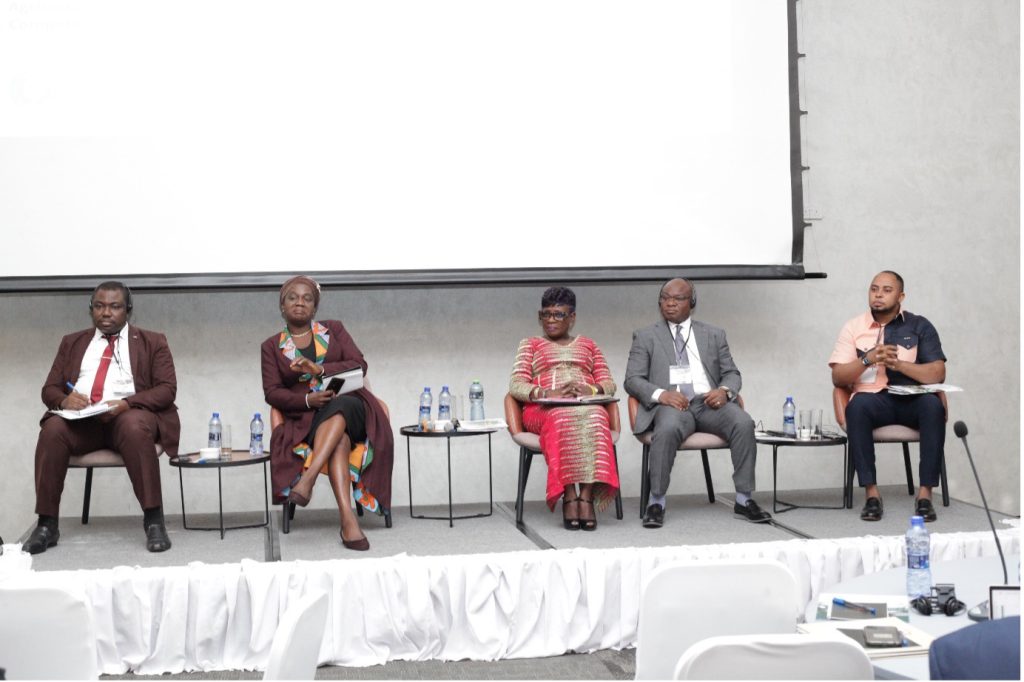 This was revealed by the Chief Executive Officer (CEO) of GSA, Ms. Benonita Bismarck at the Opening Ceremony of the 10th Annual Borderless Alliance Conference held in Tema on Wednesday 25th October 2023.
"This platform has proven to be highly successful with over 95% of all complaints recorded via text and phone calls duly resolved" she reiterated.
Ms. Bismarck however pointed to the worrying trend of transit trucks being unduly delayed, and monies extorted from the drivers at various security checkpoints across the country. She said that a recent investigation through GSA's routine Fact-Finding trips revealed that a truck is likely to encounter over seventy (70) checkpoints when moving goods from the Tema to Paga.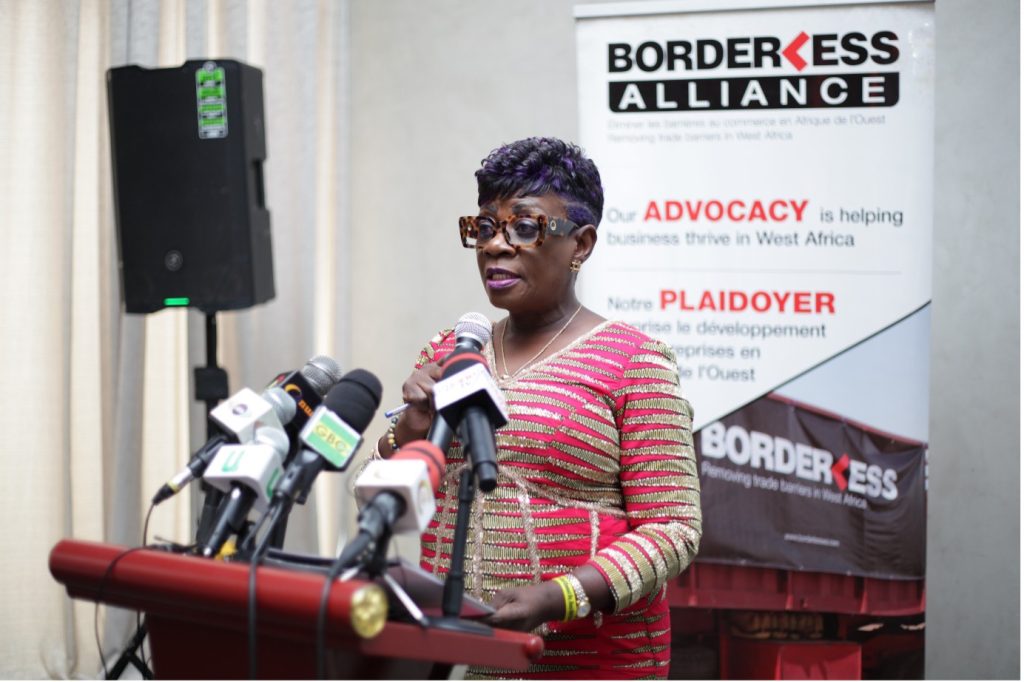 "This quarterly activity has generated a trend where Ghana has consistently recorded high figures of checkpoints and associated illegal facilitation payments along its major transit corridors."
She said that as part of the measures to address these challenges, GSA established the Shipper Complaints and Support Units (SCSU) at the country's borders to provide timely assistance to transit traders.
President of Borderless Alliance. Mr. Jonas Lago said that his organisation "remains relevant in the removal of barriers to free trade and smooth inter-state transit".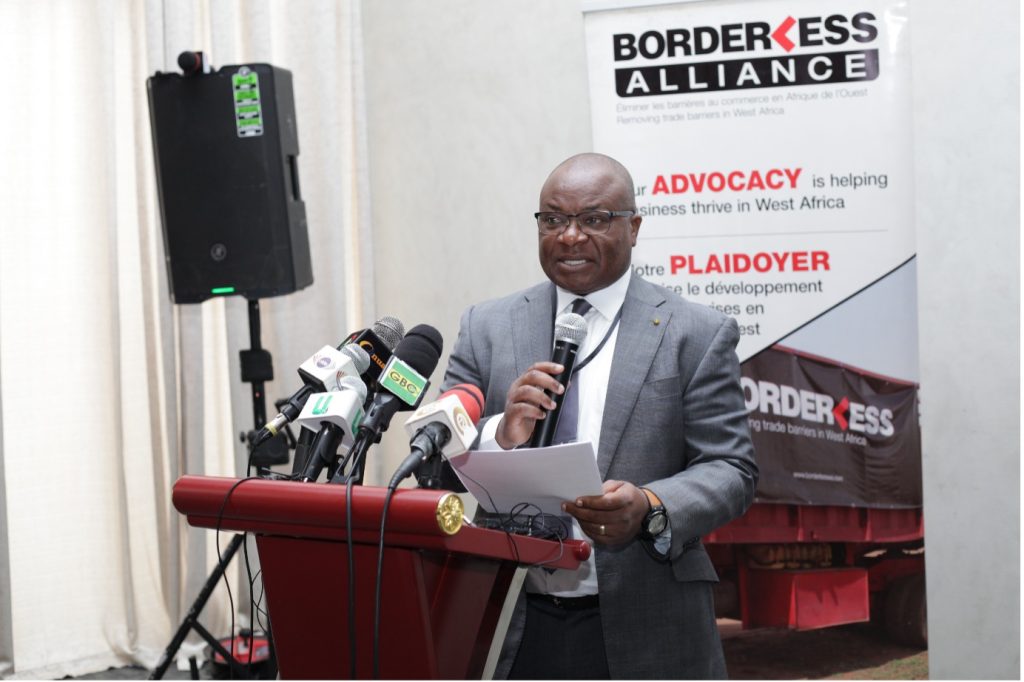 The two organizations renewed their commitment to intensify their collaboration to improve transit trade along the corridor.
Participants at the conference drawn from Ghana, Nigeria and Ivory Coast focused their discussions on the effects of global value chain disruptions on food supply and food security in Africa, to reflect the theme: "Strengthening Regional Agricultural Value Chain to Compete in a Global Market".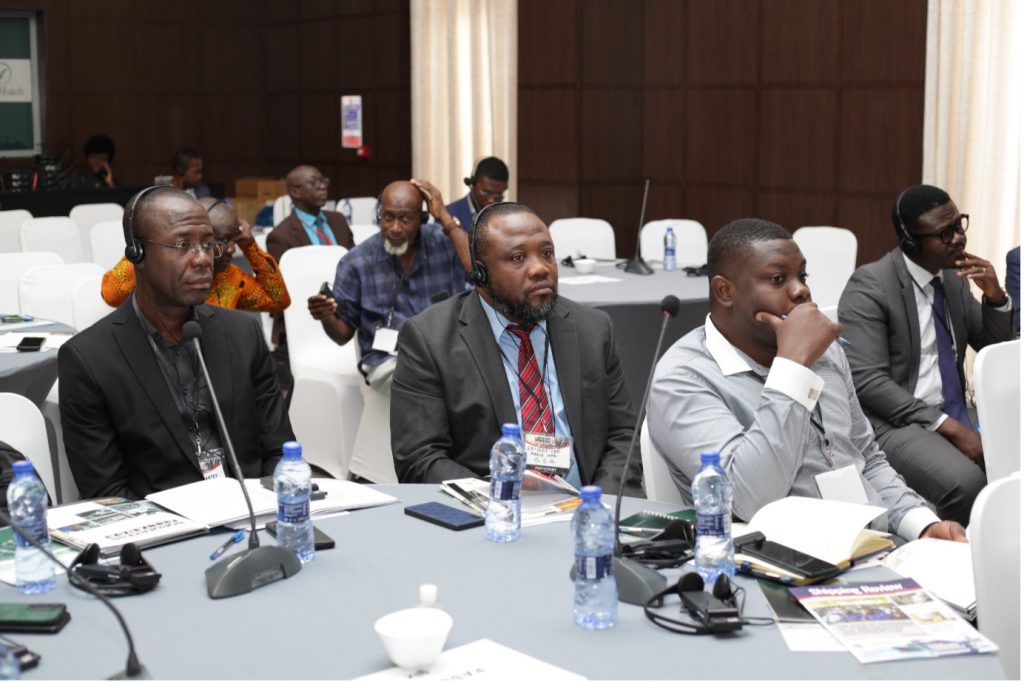 The Borderless Alliance is a private sector-led business association that works with companies, private sector agencies, governments, Regional Economic Communities (ECOWAS and UEMOA) and development partners in order to promote and facilitate trade in West Africa.