The Chief Executive Officer of the Ghana Shippers' Authority (GSA), Ms Benonita Bismarck, has been honoured with the Outstanding Woman CEO of the Year Award ,2018 at the 9th edition of the Ghana Entrepreneur & Corporate Executive Awards (GECEA) Gala Dinner 2019.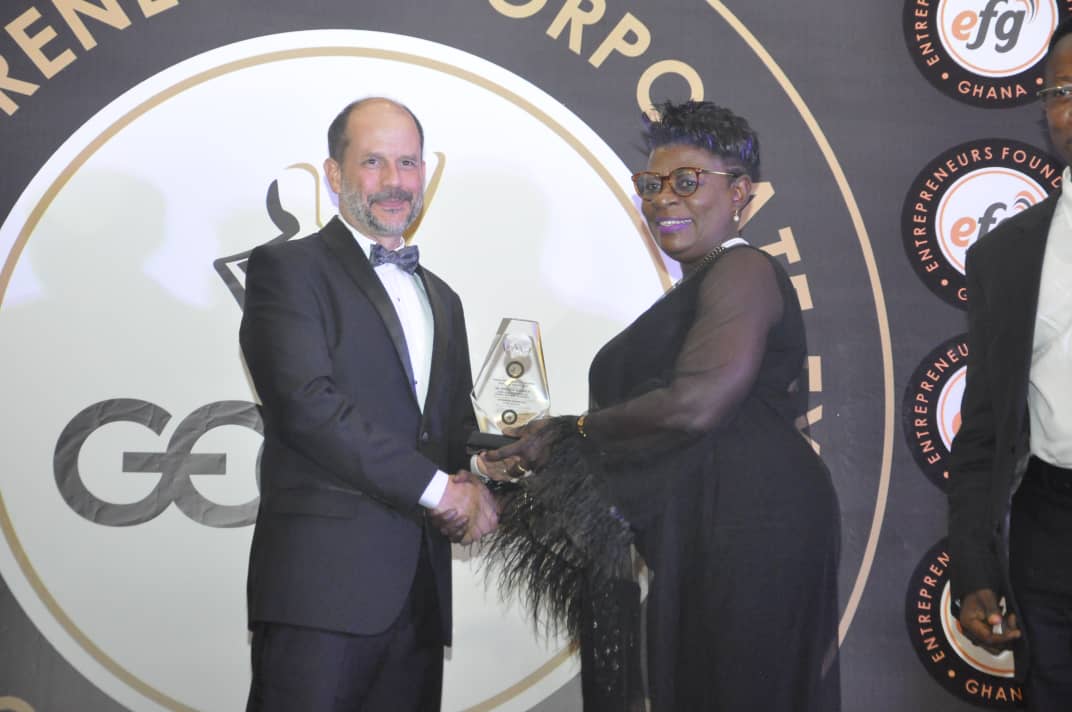 Ms Bismarck (right) receiving the Outstanding Woman CEO of the Year Award
The award was in recognition of her demonstration of corporate vision, business excellence, innovation, strategic leadership and growth in the shipping and logistics industry in Ghana.
The award ceremony which took place in Accra on May 4th, 2019 was marked under the theme "Promoting United Nation's Sustainable Development Goals through Private and Public Sector Partnership."
Under the leadership of Ms Bismarck, the GSA led a nationwide sensitisation campaign, in collaboration with other stakeholders, by educating shippers on the implementation of the Paperless Port System in Ghana's ports and also raised awareness on ways to avoid the payment of demurrage.
She also, among other laudable initiatives, led the GSA to sign a Memoranda of Understanding (MoU) between the Burkina Faso, Niger and Mali Shippers' Councils to facilitate transit trade between Ghana and the three landlocked countries.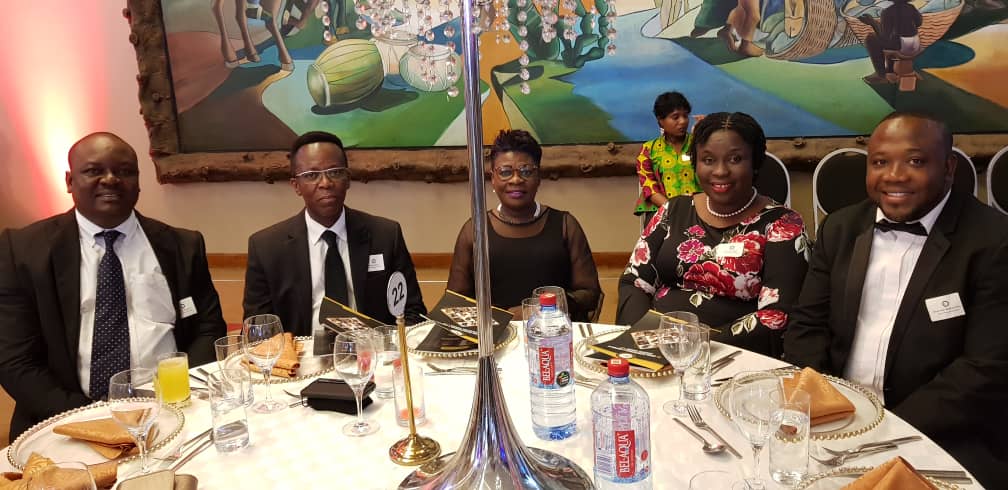 Ms Bismarck (middle) at the awards ceremony with some Management Staff of GSA
Ms Bismarck dedicated her award to the Board, Management and Staff of the GSA and other stakeholders in the maritime and logistics industry for their hard work, support and collaboration in the GSA's quest to protect and promote the interests of shippers in Ghana.
The GECEA is an initiative of Entrepreneurs Foundation of Ghana (EFG) endorsed by the Ministries of Trade and Industry, Finance and Business Development.