The Ghana Shippers' Authority (GSA) has signed a Memorandum of Understanding (MoU) with its Malian counterpart, the Mali Shippers' Council (CMC) to facilitate transit trade between the two countries.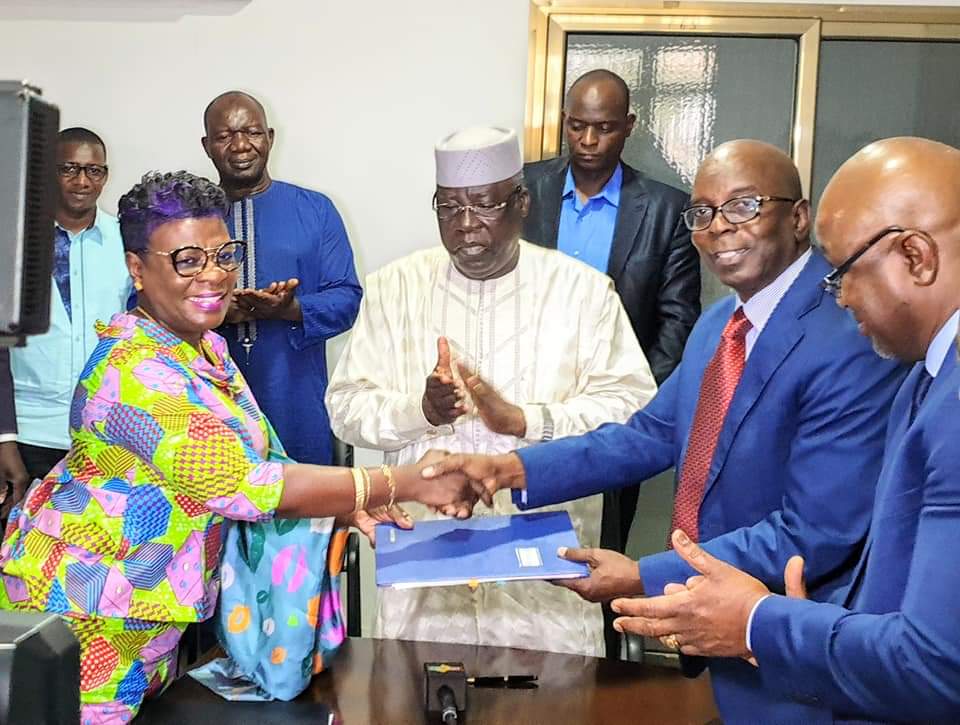 Ms. Bismarck(left) exchanging the signed MoU with Mr. Ousmane Babalaye Daou
The MoU will define a bilateral cooperation between the two parties, aimed at strengthening their roles in the promotion and implementation of policies geared towards efficiency of the transport chain between Ghana and Mali.
Mali is the second biggest transit country after Burkina Faso that uses Ghana's ports and it accounts for 10 per cent of transit import and transit export trade of Ghana. Transit imports to Mali has over the last 5 years increased from 37,391 metric tonnes in 2014 to 101,253 metric tonnes in 2018, representing an increase of 170 per cent. The year 2017 recorded the highest tonnage of 102,460 metric tonnes.
The review of the MOU is expected to inject fresh energy into the relations between the two institutions for the benefit of shippers and economic operators of both countries. Having been initially signed nearly two decades ago, the renewal has been necessitated by new developments in the transit trade between the two countries and the need to strengthen the cooperation between the two institutions.
The two sister state agencies, per the agreement, have committed themselves to among other things offer mutual assistance to shippers and other stakeholders in the transport chain; exchange relevant information on international trade; conduct joint studies and research in areas of common interest to shippers of both countries and also institute effective tracking systems for monitoring the movement of cargo on the corridor.
The Chief Executive of the Ghana Shippers' Authority Ms Benonita Bismarck, who signed the MoU on behalf of the GSA described Mali as a key trading partner that continues to use the ports of Tema and Takoradi.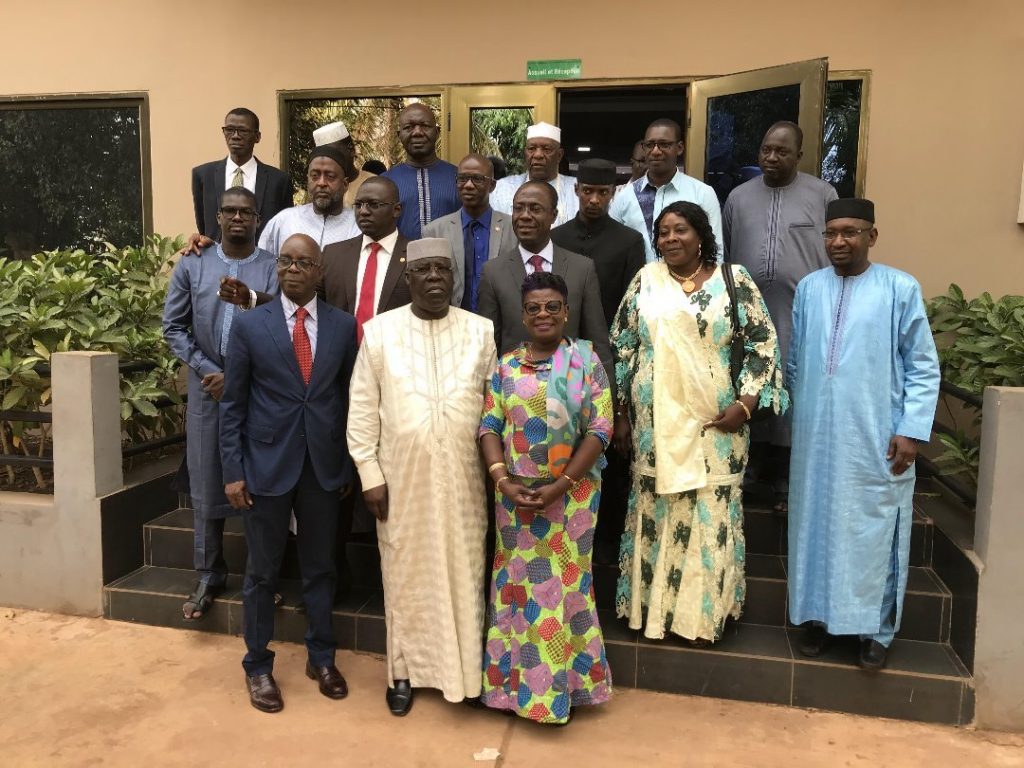 A group photograph after the signing of the MoU
She said no effort will be spared in addressing the challenges on the corridor in order to justify the confidence of the Malian Shippers in using Ghana's ports.
On his part, the Director General of the Malian Shippers' Council, Mr. Ousmane Babalaye Daou highlighted the efforts made in the framework of trade facilitation between the two countries and the transit of Malian goods through the Port of Tema.
He reassured his counterpart of his outfit's commitment to finding mutually beneficial solutions to obstacles related to free movement of traffic on the Accra-Bamako corridor.
The signing ceremony was presided over by the Honourable Minister of Equipment and Transport for the Republic of Mali, Mr. Soumana Mory COULIBALY. He alluded to the historic trade relations between two countries and urged both parties to work together to deliver benefits for the people.
A Joint Technical Committee has been established to oversee the implementation of the MoU.