The Ghana Shippers' Authority (GSA) has met with the leadership of the Ghana Association of Women Entrepreneurs (GAWE) to discuss measures needed to help the Association to boost the export operations of its members.
The meeting which was held on Tuesday, 8th November 2022 is part of measures to strengthen Ghana's export sector to stimulate economic growth.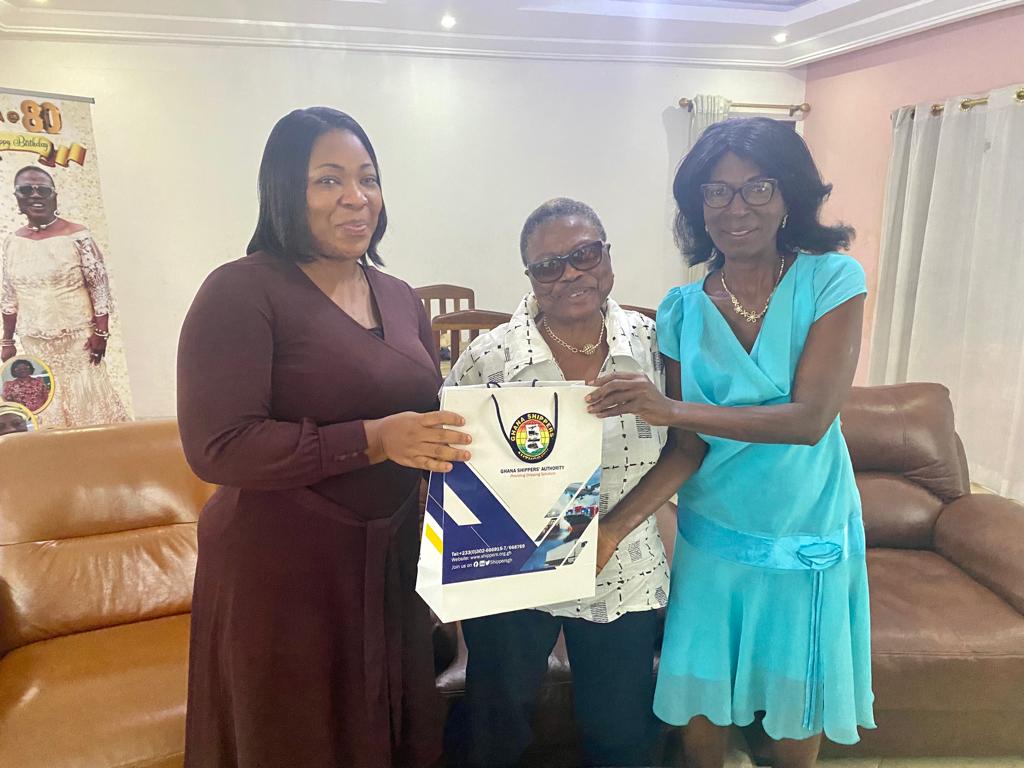 Presentation to GAWE
In her remarks, the Chairperson of GAWE, Mrs. Lucia Kwaakye in her remarks expressed gratitude for the visit and the attention the GSA is giving to women in the shipping and logistics sector: "I am glad that organizations like the Ghana Shippers' Authority are always willing to see women grow, especially now that the AfCFTA is in effect," she said.
She further touched on some of the challenges confronting her members, which include packaging, the availability of a centralized production unit for manufacturers and the adoption of technology to ease operations.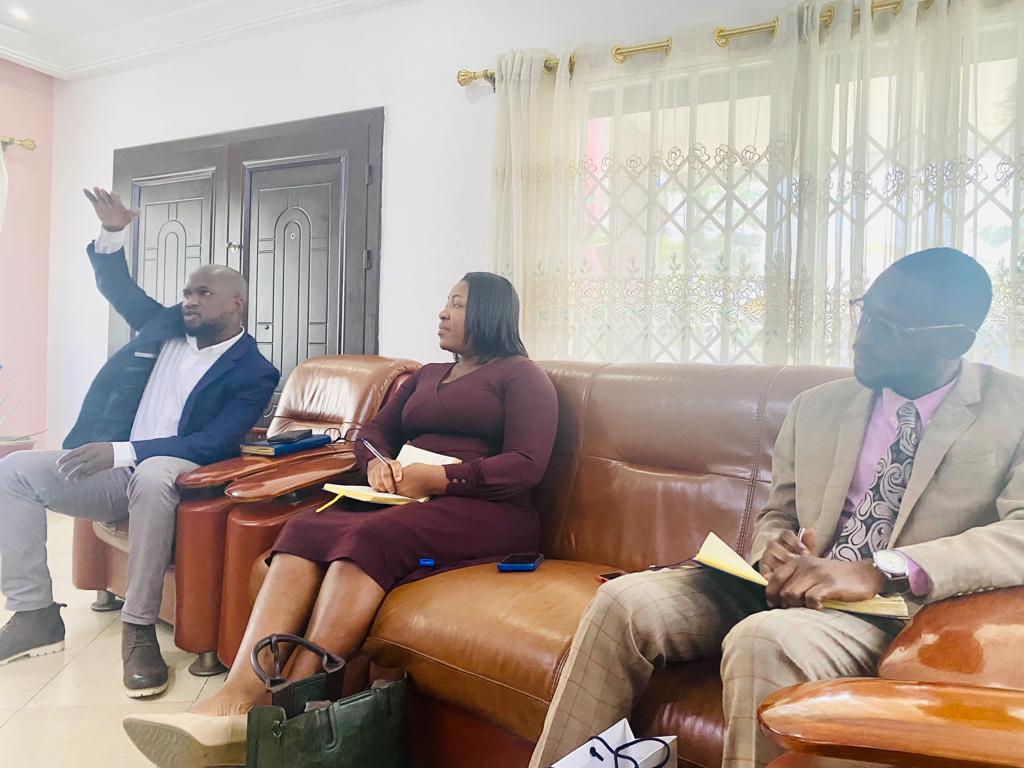 Officers from GSA – Mr. From left: Kojo Frimpong, Mrs Rhodalyn Djanitey, Mr. Basil Sennor
On the part of the GSA, a senior officer with the Shipper Services and Trade Facilitation Department, Mrs. Rhodalyn Djanitey said the GSA is concerned about grassroots shippers and is finding more convenient ways to meet with them to offer long-term solutions to their challenges.
She stated that the Authority is prepared to collaborate with GAWE to build the capacity of female entrepreneurs in the shipping and logistics industry on matters concerning the Africa Continental Free Trade Area (AfCFTA), as well as Letter of Commitment (LOC) and other policies that affect their operations.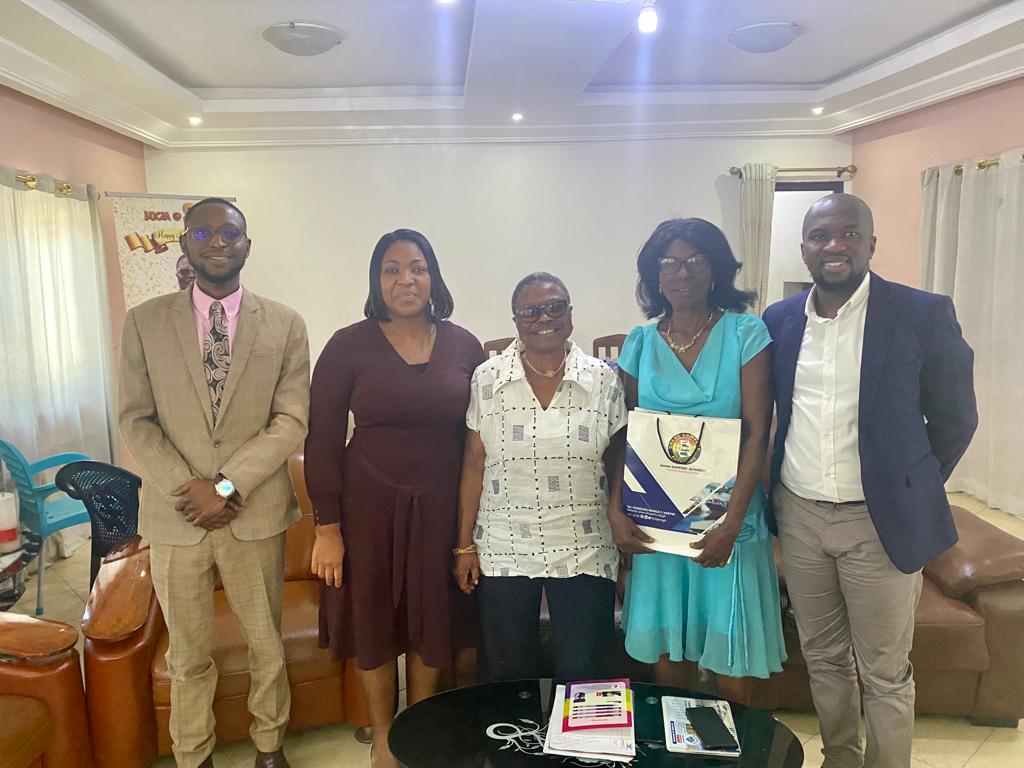 A group picture after the visit