Officers of the Tema Port Welfare Committee (TPWC) paid a courtesy call on the Management of Ghana Shippers' Authority (GSA) as part of their effort to strengthen ties with partner state agencies in their quest to seek the welfare of seafarers.
The delegation from the TPWC who visited on Wednesday 25th October 2023 was made up of Captain Cathrine Haizel, Rev. Joseph Odoom, and Mr. Micheal Agmor. They were received on behalf of the Chief Executive Officer (CEO) of GSA, Ms. Benonita Bismarck by the Head of Public Relations, Ms. Bernice Natue and the Head of Management Information Systems, Mr. Godwin Biney.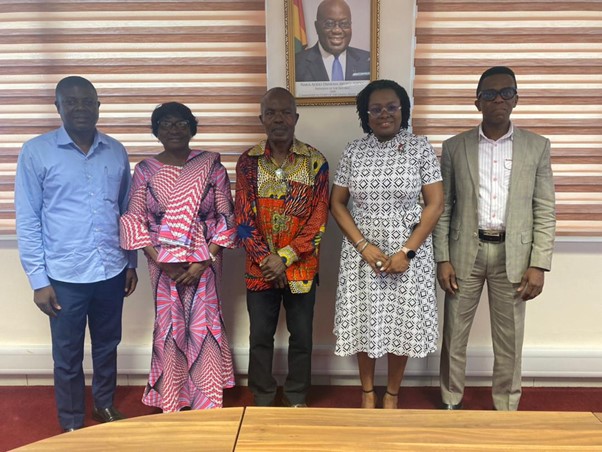 Mr. Agmor, Secretary of TPWC expressed delight at the collaboration TPWC had enjoyed from GSA over the years as they leveraged their relationships with the communities within the maritime industry to seek support to improve the shore-based welfare facilities and services for seafarers.
He said that since its formation in 2016, TPWC has strived to enhance the provision of appropriate facilities and services at the Tema and Takoradi ports for seafarers, in line with modern trends and best practice. They are however faced with some peculiar challenges currently and are consequently seeking support to address them.
Ms. Bernice Natue expressed the appreciation of GSA to TPWC for the courtesy call and their recognition of GSA's support to the organization over the years. She lauded the TPWC's unwavering dedication to the well-being of seafarers, particularly those who frequently call at the ports of Ghana. She said that GSA would continue to uphold the collaboration with TPWC in the pursuit of their noble cause and wished them well in that regard.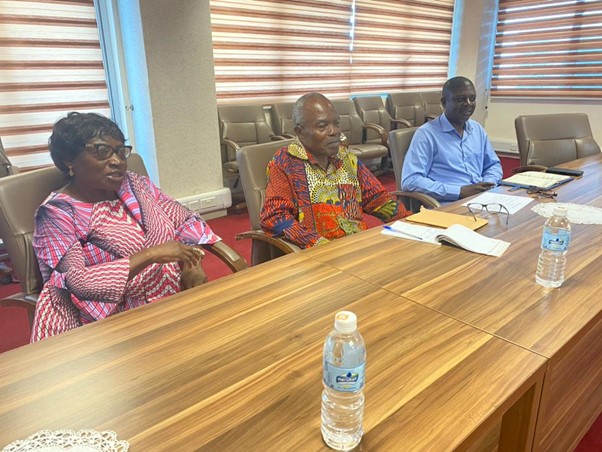 The TPWC's visit is a testament to the spirit of cooperation to the welfare and prosperity of seafarers as one of the varied communities within the shipping and logistics industry.