The third edition of the Ghana Shippers Awards came off Friday July 12, 2019 at the Kempinski Hotel in Accra with many shippers and providers of shipping services winning awards for their contributions to the growth of the maritime and logistics sector.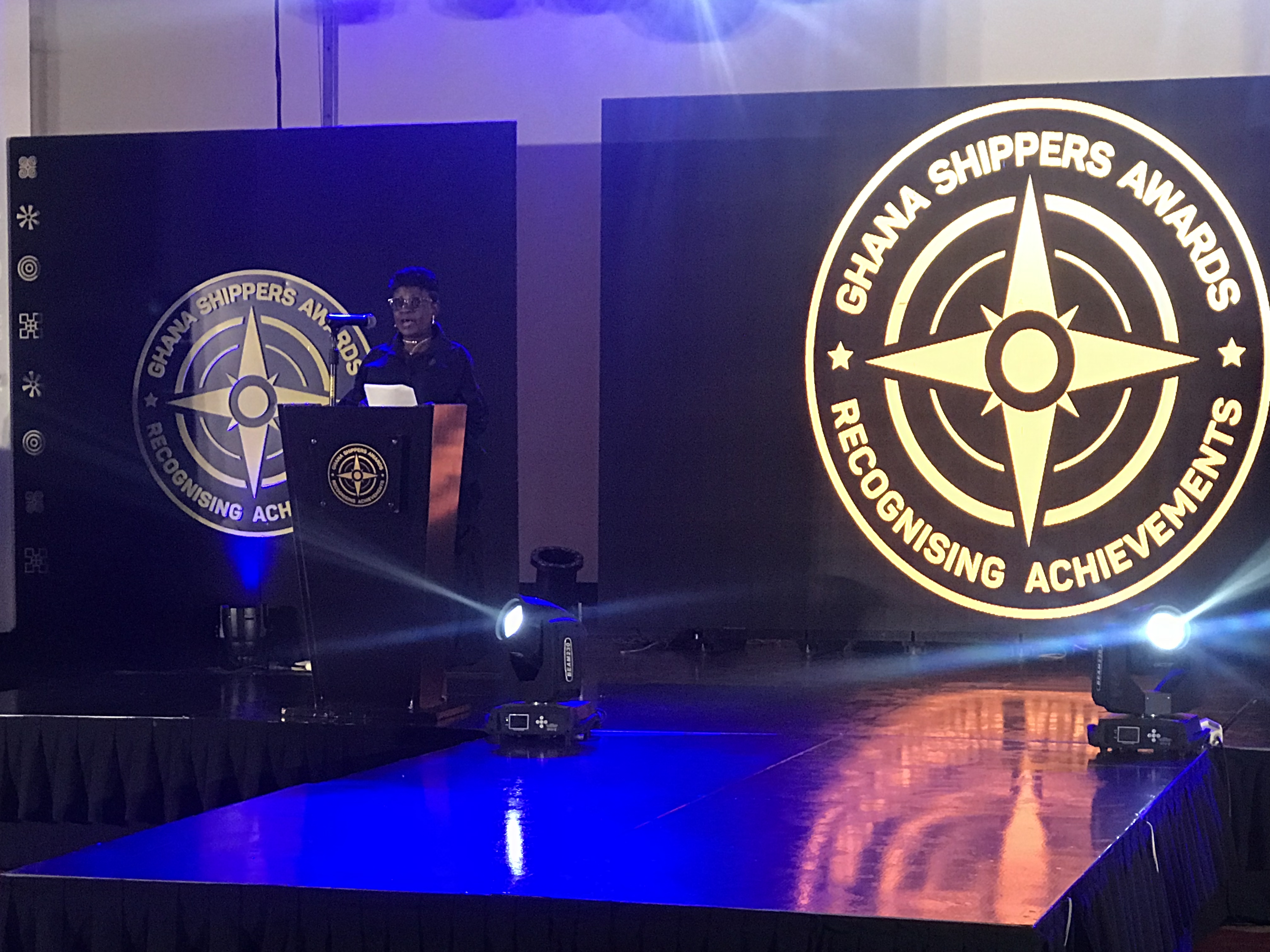 Ms Bismarck delivering the welcome address
A member of the National Association of Handicraft Exporters and Managing Director of Delata Ghana Limited, Mr Mawuli Akpenyo and the Chief Executive Officer of Quatiakrow Enterprise Limited, Mrs Christiana Boamah from the Abossey Okai Spare Parts Dealers Association received honorary awards for their contributions to Ghana's international trade.
Other honorary award winners of the night were Roney Adu Gyamfi from the Used Clothing Dealers Association and Mark Amoafo, CEO of Magnity Ventures from the Ghana Electrical Dealers Association.
The Ghana Community Network (GCNet) and Mr Daniel Mckorley of Mcdan Shipping Company won the Company of the Year and CEO of the Year Awards respectively.
A total of 51 competitive awards were given on the night with 15 received by importers and exporters and the rest by shipping service and other allied service providers.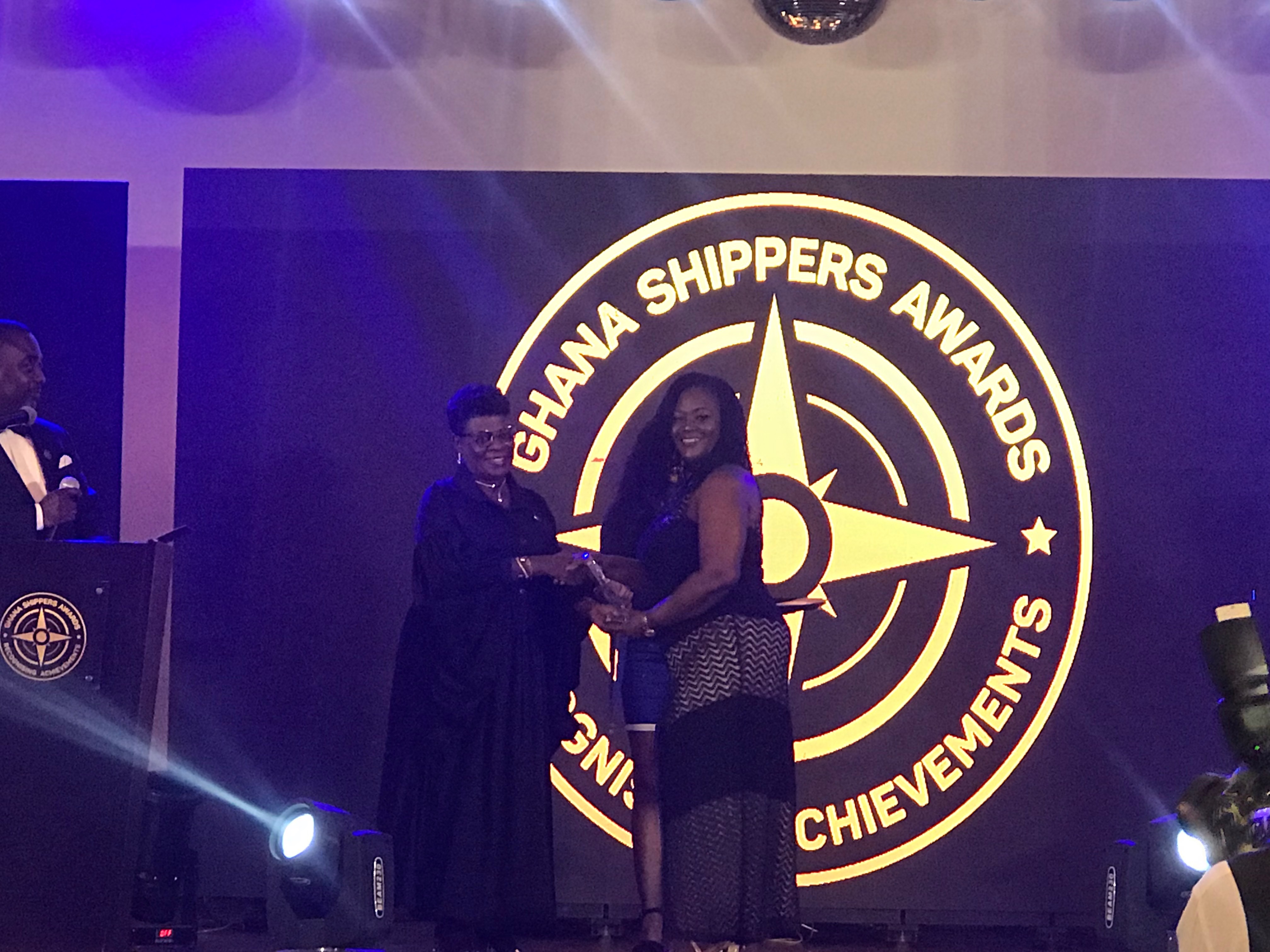 The event was organised by the Globe Productions in partnership with Ghana Shippers' Authority and Graphic Business to recognise individuals and companies that play key roles in Ghana's international trade and transport chain. The Awards is aimed at distinguishing excellence in the trade and transport industry in order to instil in the industry players a sense of fulfilment and greater zeal to achieve higher laurels, encourage more transparency and compliance with laid down procedures in the trade and transport industry.
The Chief Executive Officer (CEO) of the Ghana Shippers' Authority (GSA), Ms Benonita Bismarck, in a welcome address congratulated all winners of the awards for the past two years, particularly shippers from various trade associations like the Association of Ghana Industries (AGI), Ghana National Chamber of Commerce and Industry (GNCCI), Federation of Associations Ghanaian Exporters (FAGE), the Ghana Union of Traders' Associations (GUTA) among others.
She appealed to shippers to refrain from insuring their imported goods with offshore insurers in consonance with the Insurance Act 2006 (Act 724) which enjoins them to effect insurance with a Ghanaian registered insurer
The Deputy Transport Minister, Hon. Nii Kwartei Titus-Glover, MP, who spoke on behalf of the Transport Minister,said government was committed to creating a business-friendly environment for companies and organisations pursuing business ventures in Ghana to thrive, particularly those in the shipping and transport logistics sector.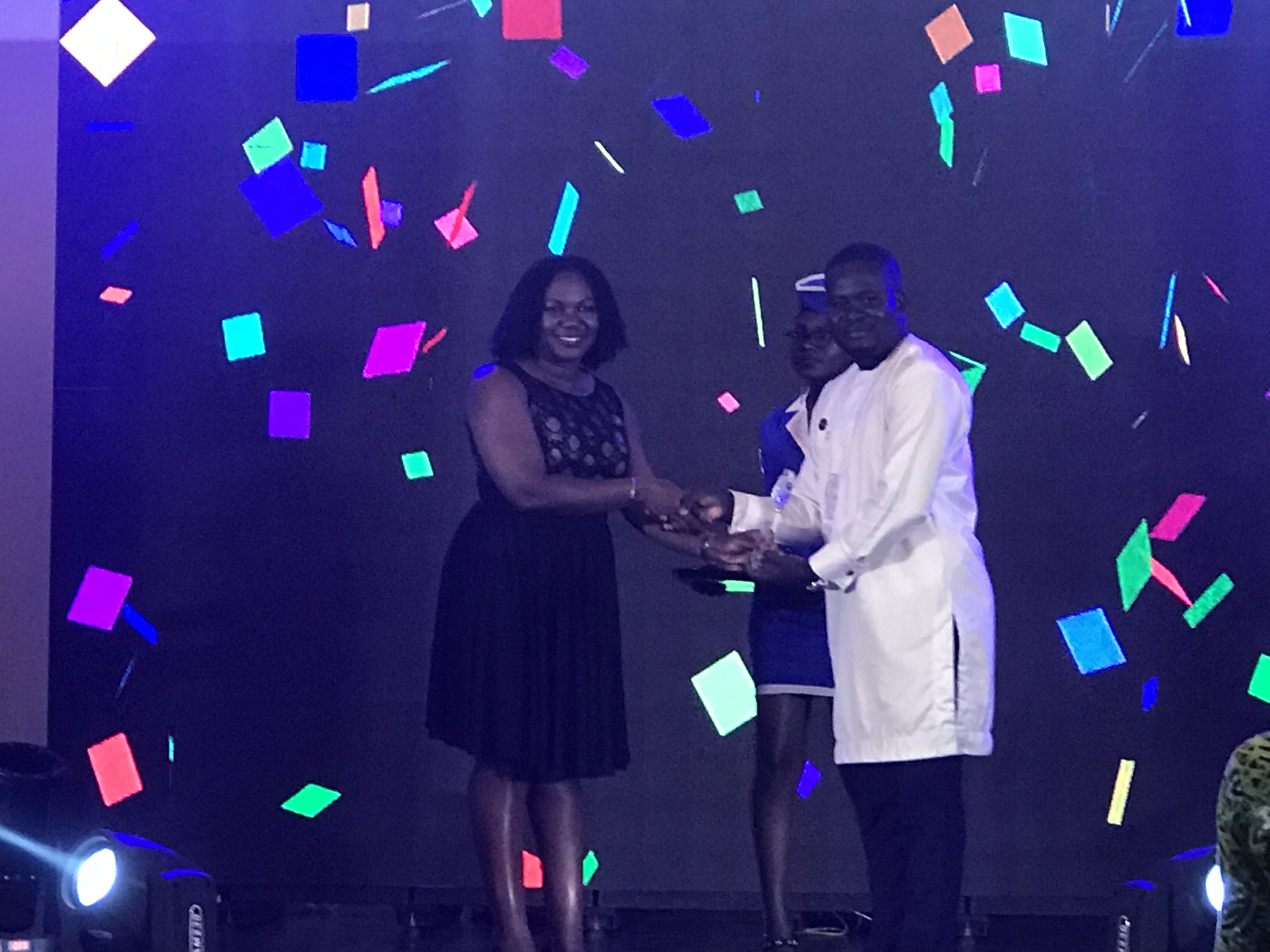 The Deputy Chief Executive Officer of the GSA, Ms Sylvia Asana Dauda-Owu giving the Best Reporter award to Maclean Kwofie of Graphic Business
He assured the shipping community that the Ghana Ports and Harbours Authority (GPHA) and the Meridian Port Services (MPS) would continue to operate with the existing port tariffs following the opening of the multipurpose Terminal 3 at the Tema Port.